I trust that everyone remembers Jaime, the smoking hot lady who graced your computer screens in November? Maybe you also remember  her work for the Something Awesome Project, a community-based movement to provide a safe, fun, and enriching space for queers in her home state of Connecticut. Here's how Jaime described it for us back in November: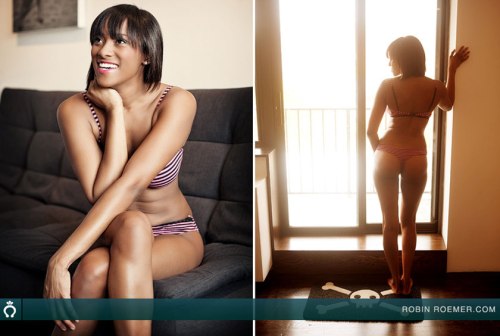 "Our goal is to connect GLBTQ youth with their peers, provide them with positive mentors, empower them to lead happy and healthy lives and award scholarships for those pursuing higher education. Further, we will host events to connect the adult GLBTQ community. We also have an online community where everyone can create profiles and interact with gays galore!"
Back then, they were still looking for funding. They still need your support, but they're well on their way to providing both teens and adults with the tools and resources they need to thrive in a sometimes unwelcoming environment. Their goals include establishing a physical community center to serve as a literal safe space for GLBTQ teens and adults, which is planned to include:
A coffee shop, which will allow the Project to maintain a degree of self-sufficiency
Quiet areas and conference rooms to work on homework and projects
Common areas to hang out with friends, watch TV and play games
A computer lab, library and kitchen
Space for live performances (art, music, poetry, open mic nights, you name it!)
They're also working towards a one-on-one mentoring program for students and a scholarship fund for queer high school seniors who plan on pursuing higher education. If you're interested in helping them out – and honestly, how could you possibly not be? – you could first stop by their website and donate what you can. (You can also create a little profile thing and make friends, which is neat.) But after that, if you live in New England, why don't you think about dropping by their launch party this weekend? On Saturday January 22nd in Danbury, CT,  the good people of the Something Awesome Project (including at least one foxy calendar girl) will be at the Two Steps Downtown Grille from 7 to 11. Check out live cover band The Clits, drag king and queen performances, super sweet raffle prizes, and also appetizers, duh, which I have no specific information on but am hoping include pigs-in-a-blanket and mini quiches. Come for the activism, stay for the mini quiches. That's what I always say.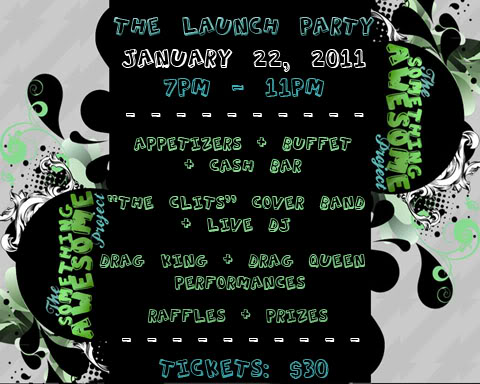 Buy tickets at the somethingawesome.org main page! Maybe Miss November will let you feed her a mini quiche!