Sometimes you are busy, and sometimes you have an insane impossible deadline that's been building for weeks and then still manages to hit you in the face. And you have barely an hour left to make it in. And part of that hour will involve desperate waiting for a printer / scanner / massive file transfer to go through. That is what this playlist is for.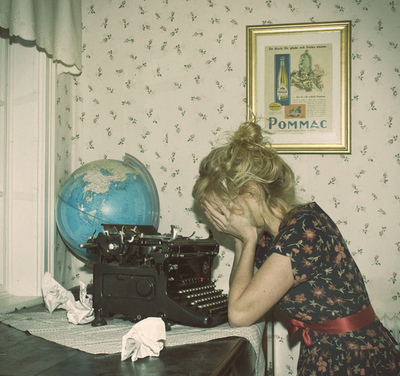 Blow at High Dough – The Tragically Hip
Satan is my Motor – Cake
Torture Me – Metric
Born to Run – K-Os
Let it Ride – The Guess Who
Don't Cha Stop – The Cars
19th Nervous Breakdown – The Rolling Stones
Don't Rush – Tegan and Sara
Rewrite – Sia
Sundance – Sam Roberts
Life in the Fast Lane – The Eagles
25 or 6 to 4 – Chicago
Break on Through (To The Other Side) – The Doors
No Surrender – Bruce Springsteen
Pressure – Billy Joel
The Final Countdown – Europe
Make the Bus (Feat. Of Montreal) – Janelle Monáe
Add your favourite panicky deadline-related tracks in the comments below!
Want to suggest a playlist theme? Hit Crystal up on Formspring and someone of the team will make it for you.