Winter is when sad girls are really in their prime. Hide under the covers eating ramen while marathoning a show you don't even really like? Yeah, we invented that. But once summertime comes, things get more confusing. What are we supposed to do, cry into our margaritas? It's not a good fit.
This is a playlist for those times; when you wanna paint it black but everyone else is painting it neon and hitting the beach. Riding with the top down and maybe getting teary behind your sunglasses a little bit. Sunscreen doesn't protect you from sad feelings, but you can still listen to some summer fun while you're feeling summer sads. It's ok, you're not alone.
* This playlist doesn't contain any Lana del Rey even though I feel like this is her aesthetic because I don't really get her, sorry.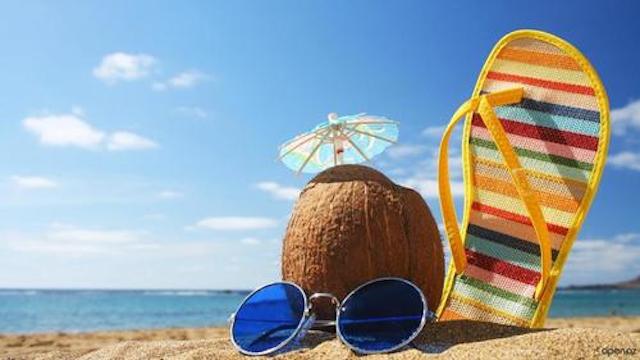 It's My Pool Party, I Can Cry If I Want To
Crazy For You – Best Coast
Swimming Pools (Drank) – Kendrick Lamar
Under the Blacklight – Rilo Kiley
Pills N Potions – Nicki Minaj
Habits – Tove Lo
Dancing on My Own – Robyn
Breakin' Up – Rilo Kiley
Chandelier – Sia
Running If You Call My Name – Haim
Never Will Be Mine – Rye Rye (feat. Robyn)
Our Deal – Best Coast
Bad Religion – Frank Ocean
---
Want to suggest a playlist theme? Hit Stef up and someone on the team might make it for you.