This is The Ultimate Most Perfect Be-All End-All Holigay Spectacular Playlist of Extravaganzakwanukkahmas! We do this because we love you.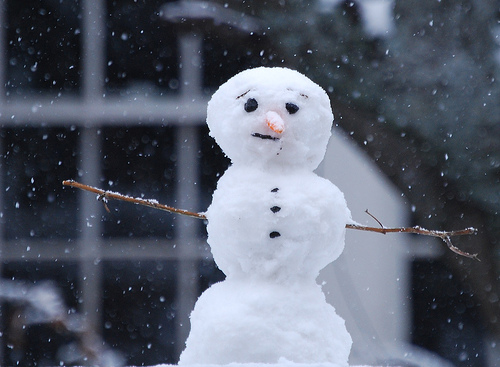 Tracklist:
1. Santa Claus Is Coming To Town – Bruce Springsteen (Carolyn)
2. All I Want For Christmas Is You – Mariah Carey (Riese)
3. Last Christmas – Wham! (DeAnne Smith)
4. Winter Song –  Sara Bareilles feat. Ingrid Michaelson (Laura)
5. I Wish It Was Xmas – Julian Casablancas (Brandy Howard)
6. Twelve Days of Christmas – John Denver and the Muppets (Intern Grace)
7. Xmas Time For The Jews – Saturday Night Live (Julie Goldman)
8. Blue Christmas – Elvis Presley (Rachel)
9. It's Christmas (What's the Difference) – The Films (Emily)
10. Run Rudolph Run – Keith Richards (Laneia)
11. Christmas (Baby Please Come Home) – Darlene Love (Sebastian)
12. Glad Tidings – Van Morrison (Laura)
13. Please Come Home For Christmas – Bon Jovi (Jess R.)
14. Sleigh Ride – Hilary Duff (Crystal)
15. Donde Esta Santa Claus – Augie Rios (Gabby)
16. Christmas Don't Be Late – Alvin & the Chipmunks (Jess R.)
17. Step Into Christmas – Elton John (Laneia)
18. Making Christmas – The Nightmare Before Christmas (Lizz)
19. Turkey Lurkey Time – Promises Promises (Intern Grace)
20. Carol of the Bells – John Williams (Lizz)
21. This Christmas – Donny Hathaway (Brittani)
22. Dominick the Italian Christmas Donkey – Lou Monte (Gabby)
23. River – Joni Mitchell (DeAnne Smith)
24. Little Saint Nick – Beach Boys (Jamie)
25. For Unto Us A Child Is Born – The Roches (Rose)
26. Mele Kalikimaka – Bing Crosby (Sarah Croce)
27. Christmas Is Coming – Vince Guaraldi from Charlie Brown Christmas (Rose)
28. Feliz Navidad – Jose Feliciano (Gabby)
29. My Dear Acquaintance – Regina Spektor (Carmen)
30. I Saw Three Ships – Sufjan Stevens (Rose)
Add your favorite Winter holiday tracks in the comments below!
Want to suggest a playlist theme? Hit Crystal up on Formspring and someone of the team will make it for you.