Vev Studios, a photography studio based in Portland, Oregon, aims to provide something more than just glamour shots. Instead they seek truly unique experiences that make any woman, however she identifies along the gender spectrum, a true and honest portrait that reflects not only her beauty but her personality. Co-founder and owner Gia Goodrich describes it like this:
In starting a business that's in service to our community of women it's always been important that we consciously expand traditional ideas of what that means. My business partner Jillian and I have had many conversations about how to be as welcoming as possible. Asking ourselves, how we can have a business that is about women without excluding people within the queer community? We arrived at defining women as, "people who do or have identified as such in any way or at any time." It's not a perfect solution, but we're hoping that combining it with reflecting queer-identified people in our portfolio that we are showing folks that we'd love to work with them, whether they want to feel beautiful, handsome, or both.

For myself, as a queer person, I am acutely aware of the limiting notions of beauty that are perpetuated in most of the images we see. It's important for us to reflect the diversity that exists in the world, including the amazing fluidity in gender expression and identity. For our portfolio shoot we photographed my partner Sarah. For me, she is a great example of someone who's had a hard time feeling accepted because of her physicality, making it a wonderful opportunity for us to find out what makes her feel the most attractive, and embody that in an image.
Sophie is the first of three before and after images that show how the models are stylized to play up the features they most want to embody. This gives you an idea of how Goodrich not so much transforms these people, but helps them fully realize the image they want to portray.
Below are just a smattering of the women that Goodrich has worked with, many of whom identify as queer. They submitted stories about their experience with Vev and how Goodrich's vision has made them feel beautiful, without taking away from their gender or other identities. While each has their own message there is one that applies universally: We can all be models.
---
Sarah
"I was really nervous sitting in the chair getting my makeup done. Now don't get me wrong, I'm a Drag King who loves some makeup, but I really wanted to appear authentic and make sure my boi look wasn't too feminized. Kelliana redefined what I call beautifully handsome … The moment I saw my picture, I could not stop staring at it. That was me. Every shape, attitude, and emotion. Me. It reminded me the importance of authenticity and the beauty behind it all. That in my risk to be open to someone else, beauty happened…"
---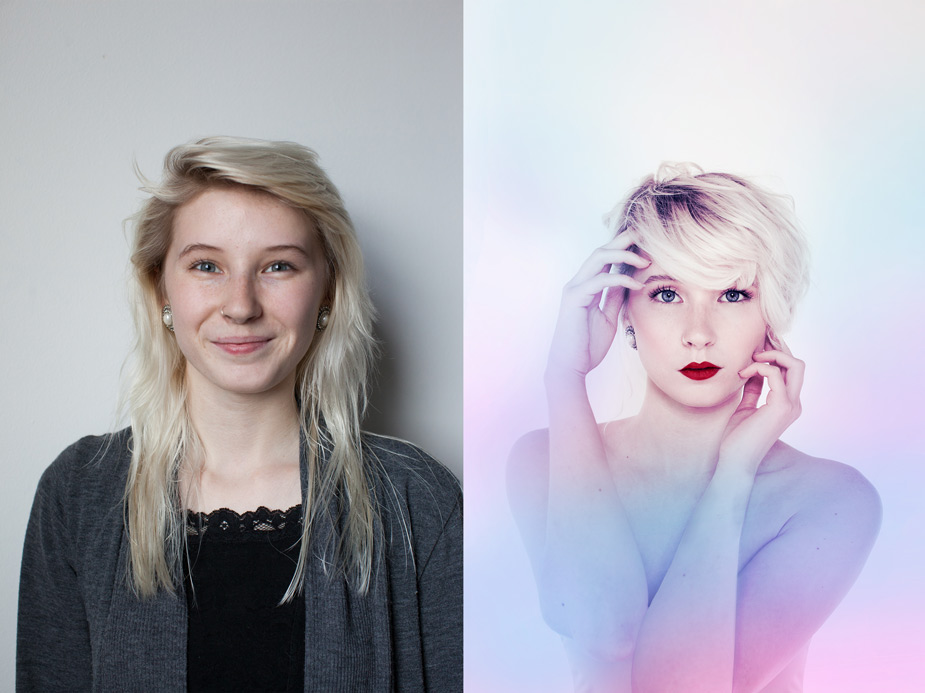 Lynsea
"I hide my face in pictures usually and if someone does have the chance to snap a picture I typically look uneasy and awkward, causing me to be even more fervent in hiding myself from the camera … For young women my age we're constantly bombarded by images of perfection. I've always hoped in the back of my mind that it was possible but never truly believed it could be. This shoot has completely changed the way I see myself."
---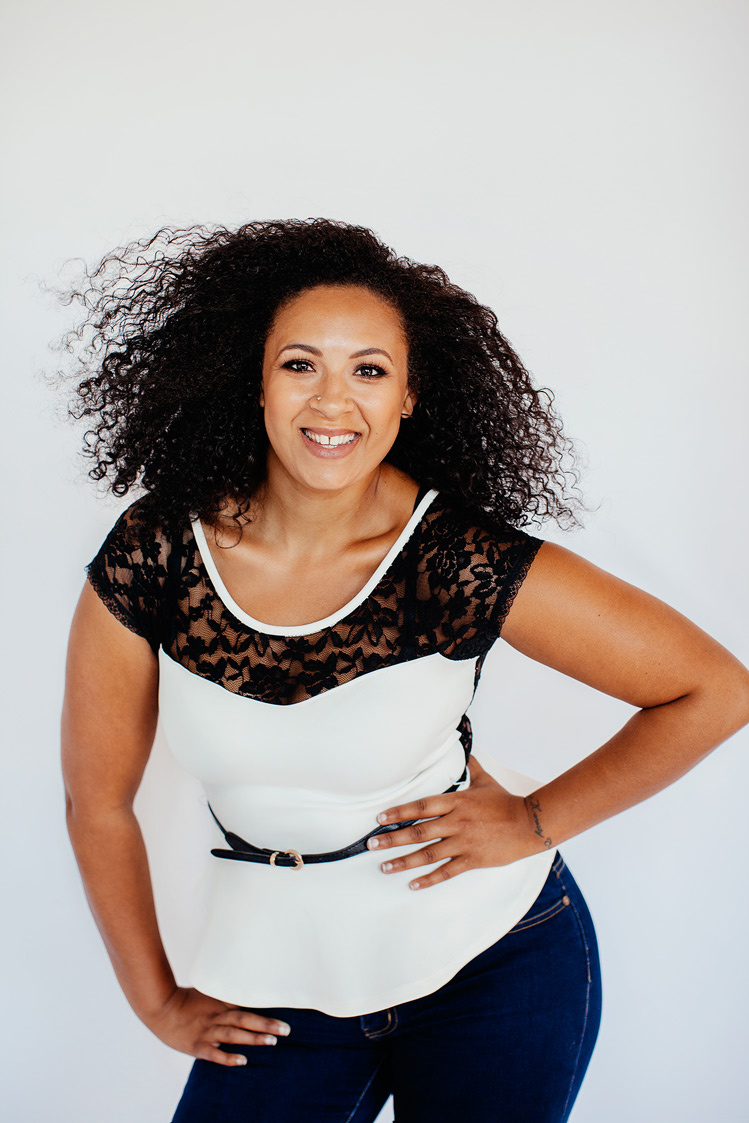 Desiree
"As the young mother of twins I have had a lot of body identity issues, but growing up I always felt very confident when it came to my physical appearance. I always got attention for my brown skin and big curly hair and skinny but curvy body, it wasn't until I became pregnant that I really started to struggle with the changes my body was going through and all the things I never knew would not ever be the same again … Posing was a little hard for me as I am no model and have no idea what looks good in a professional shoot but Gia took charge as I desperately was hoping she would and made me feel like a superstar … When I first saw my photos I was in shock, I thought to myself 'ummm who is that and how can she be in my life everyday.' This shoot made me feel beyond beautiful … "
---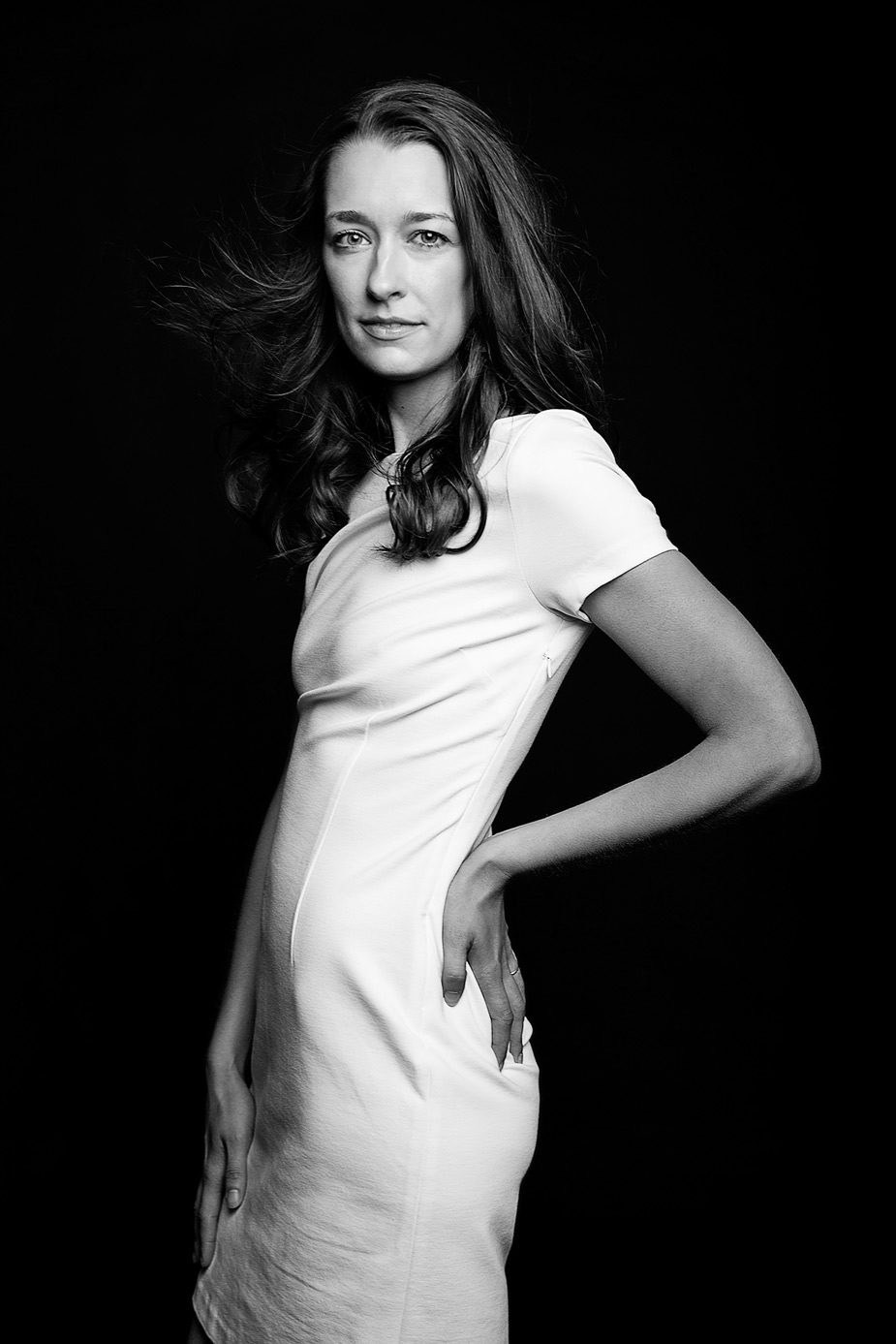 Jillian
"I've never been one to wear much makeup, if any at all — somehow I feel trapped under a layer of foundation. Yet I've often felt that I don't measure up to other women, especially those who spend the time on perfect hair and makeup … Seeing everything that goes into creating a beautiful fashion image was a bit shocking — to see that an unnatural process (lighting, posing, makeup) is able to create a very natural looking image, opened my eyes to the reality of the imagery we see everyday in media … Seeing myself in this way has been unexpectedly freeing — I have finally proven to myself that I am beautiful, which somehow feels like permission to truly be myself, and be proud of who I am."
---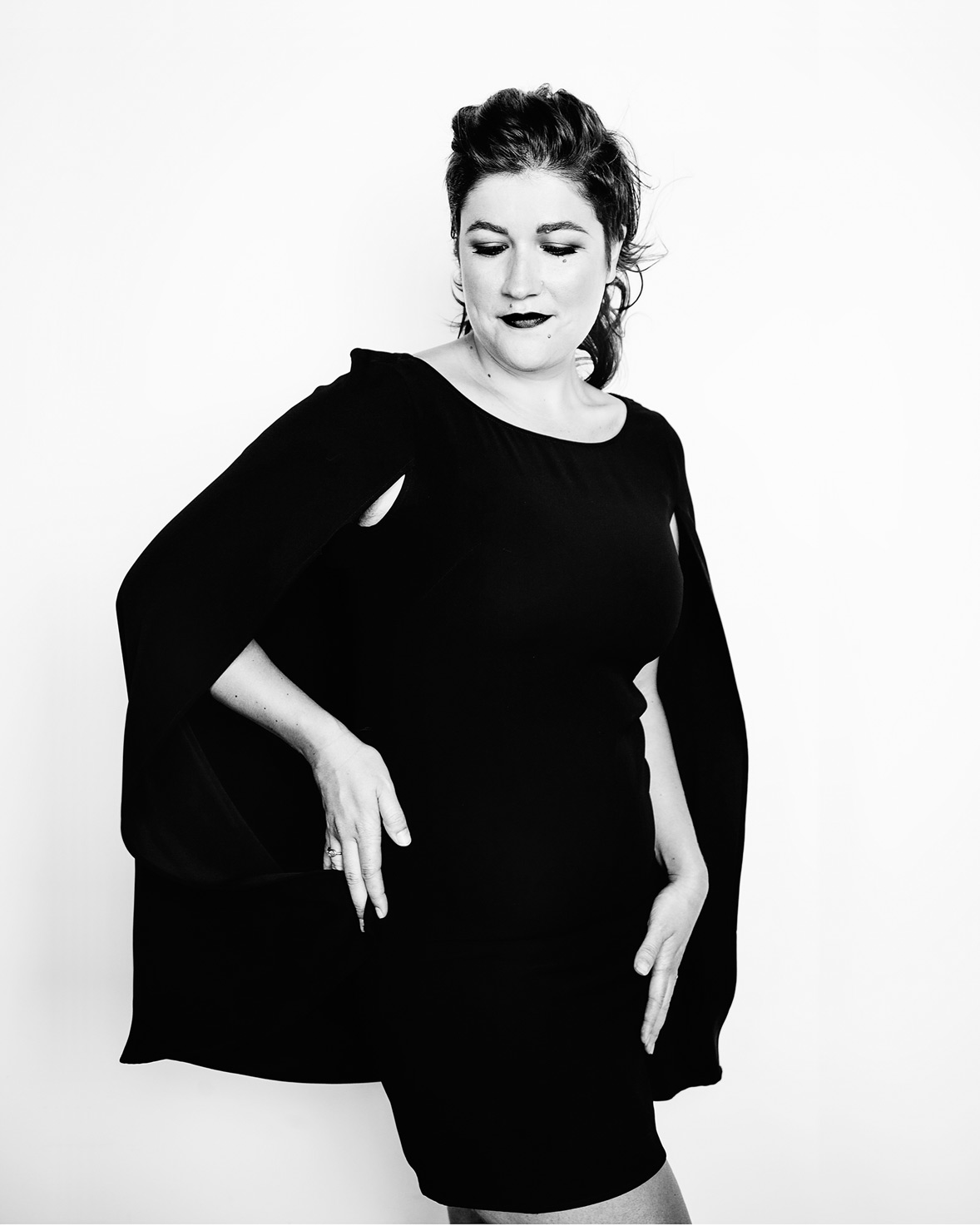 Binky
"I am a tall and curvy-bodied 28-year old queer woman. Growing up in Georgia, traditional ideas of femininity were ever-present; skinny, blond, heavily made-up, always in a dress and heels. Being heavier set made me incredibly self conscious and I struggled with body image issues until I moved to Portland four years ago. I used to always shy away from having my picture taken, and when I did pose I often opted for the much-maligned "duck face" to make my cheeks look thinner and my lips look poutier … Although I felt gorgeous during the entirety of the shoot, I had no idea how stunning the outcome would be … Every time I look at the photos I can't help but well up with self-pride and happiness … It will change the way you look at yourself in the most positive way."
---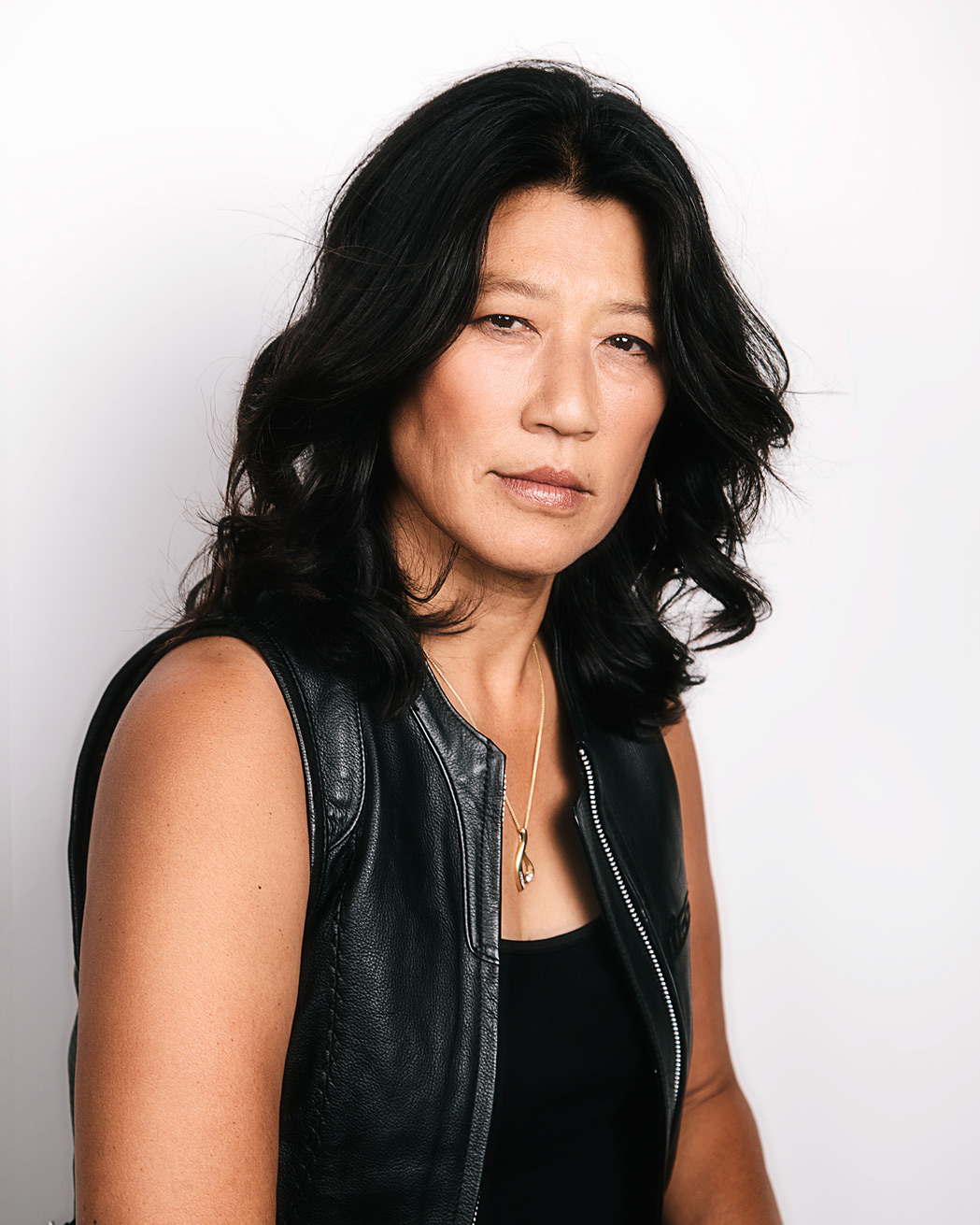 Wendy
"I am an amateur photographer and am not comfortable facing the lens end of a camera. I've looked at this face for 58 years and have never been impressed with my image. Though I was posed while photographed, the finished product looks like I just turned and she snapped the image. It was very positive and uplifting to see how make up, shooting angles and pure talent create wonderful images."
---
Vev is currently in the middle of their Kickstarter Campaign, going until September 14th if you want to be a part of making Vev a reality for all women.
For more information on Vev Studios visit their website and to hear some more in depth thoughts on fashion, gender, photography and more check out their blog.