Andrea and Sarah / 32 / Marriage / Columbus, Ohio / September 30, 2017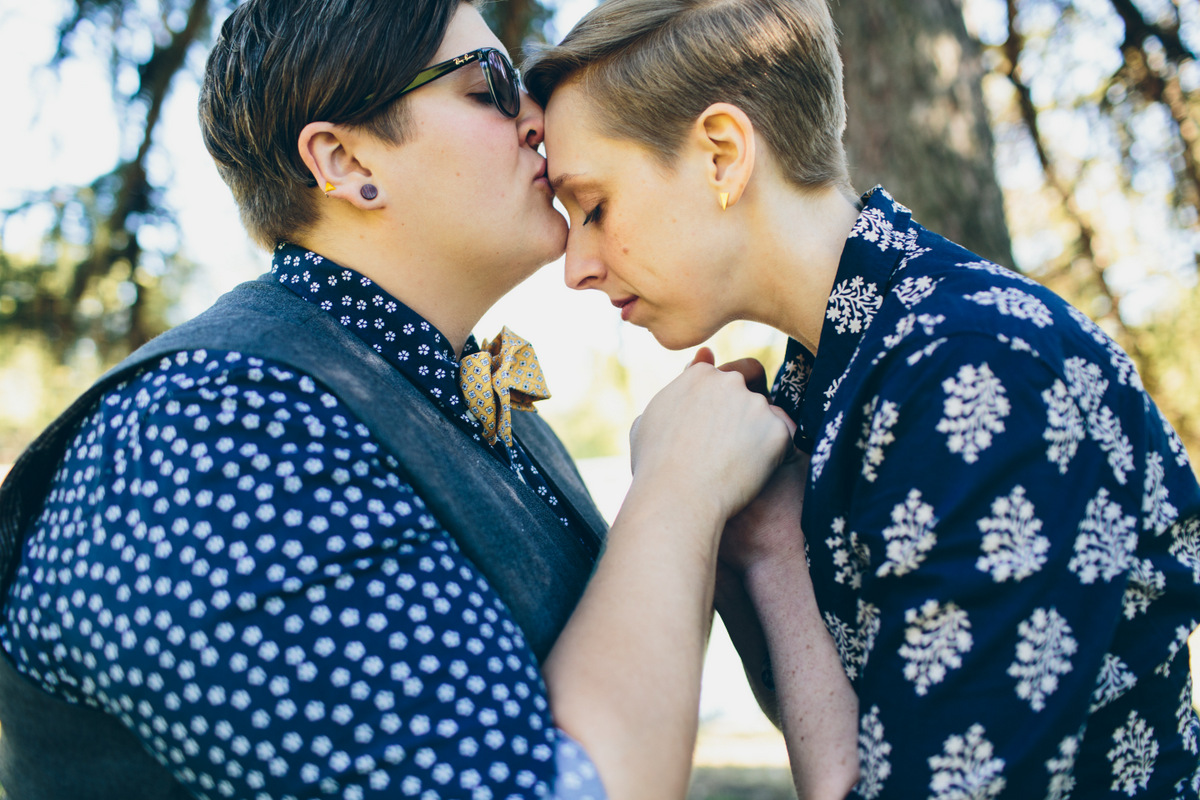 "Andrea and I were married by my younger brother Michael at a queer owned catering company surrounded by loving friends and family. This photo was taken by our amazingly talented LGBTQ photographer Cass at the park within our neighborhood before the ceremony. It was a moment we will never forget and we are forever grateful for all of the love and support we felt that day. Photo taken by Cassandra Zetta."
---
Caroline, Chen, Heather, Nic, Valerie, Deanna, Stephanie, Dufrau, Matie, Steph, and Laura / Nic and Valerie's 30th Birthday ExtravaGAYnza / New York, NY / January 14th, 2017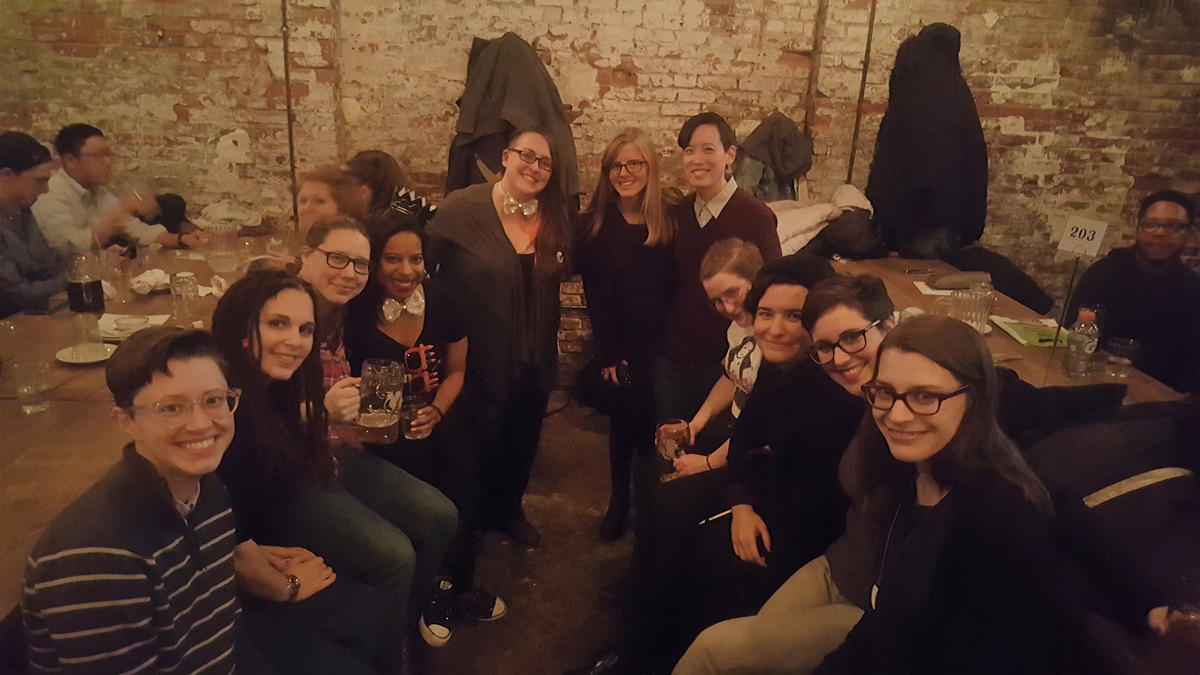 "Just a few of the awesome folks who came out (no pun intended) from all over the East coast to help Nic and I celebrate our 30th birthdays. Approximately 75% of the people who came to this party ended up getting a really horrible flu (both birthday girls included…I've never in my life had a fever so high) despite being from different states, ​and some even having gotten the flu shot. But none of them decided to blame or hold it against us (that we know of) so if that's not friendship, I don't know what is. PS Those bow ties Nic and I are wearing were light-up bow ties."
---
Megan, Sarah / 23,28 / Wedding / Kansas City, MO / November 4, 2017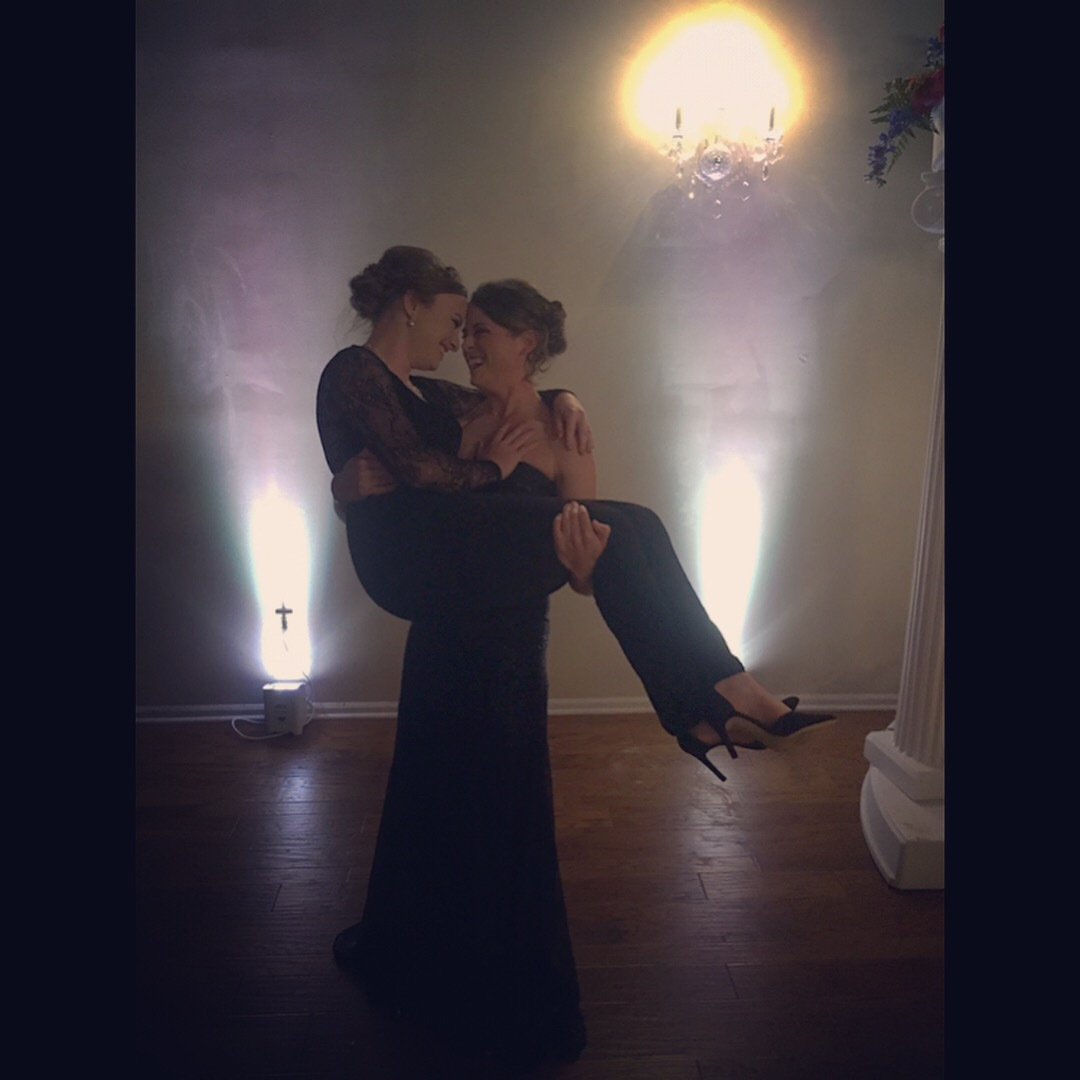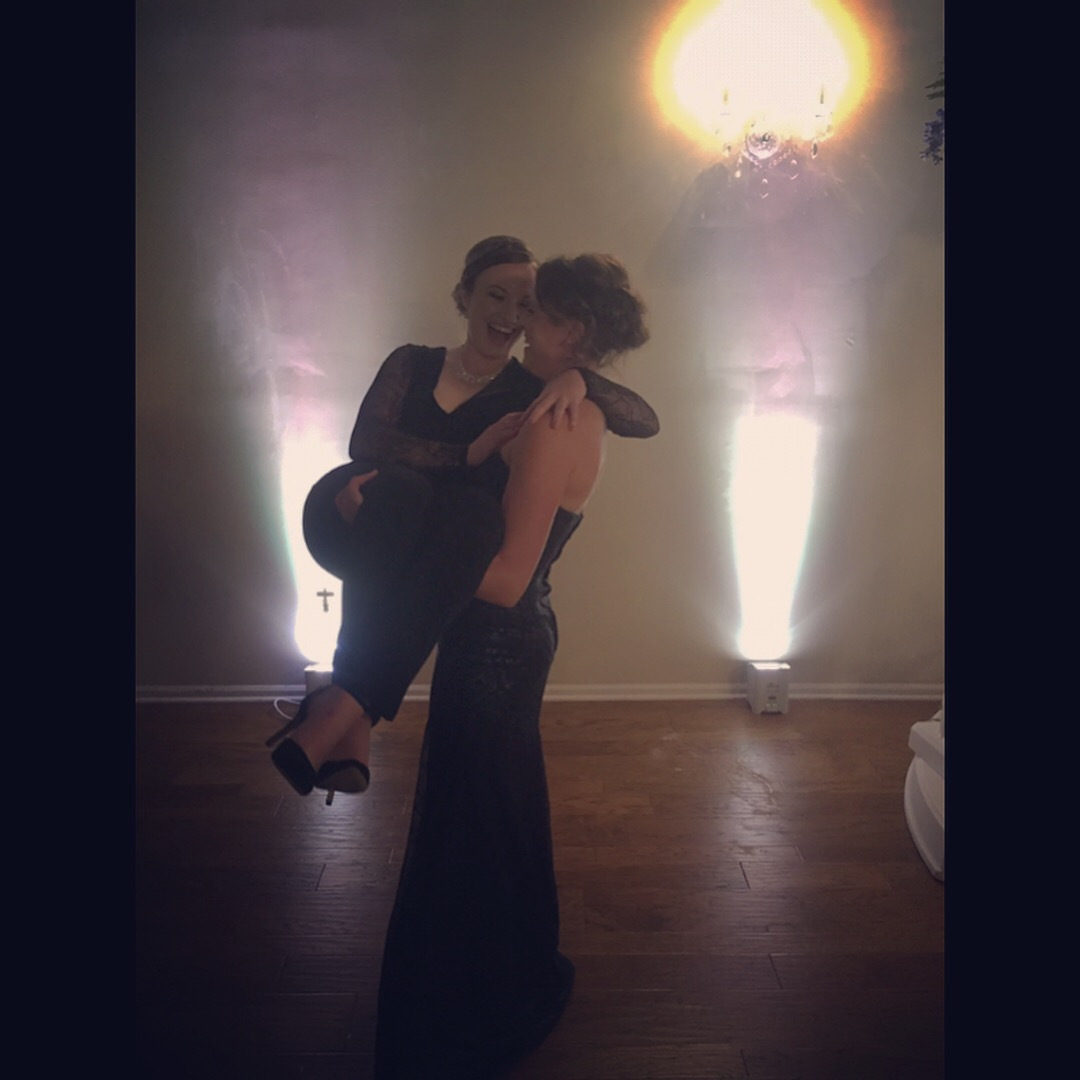 "Here my beautiful girlfriend and I are celebrating my college friends get married! We danced the evening away as the only homos out of the 175 people who were also celebrating."
---
Noria / 27 / Celebrating Getting a New Job / Lagos / 2017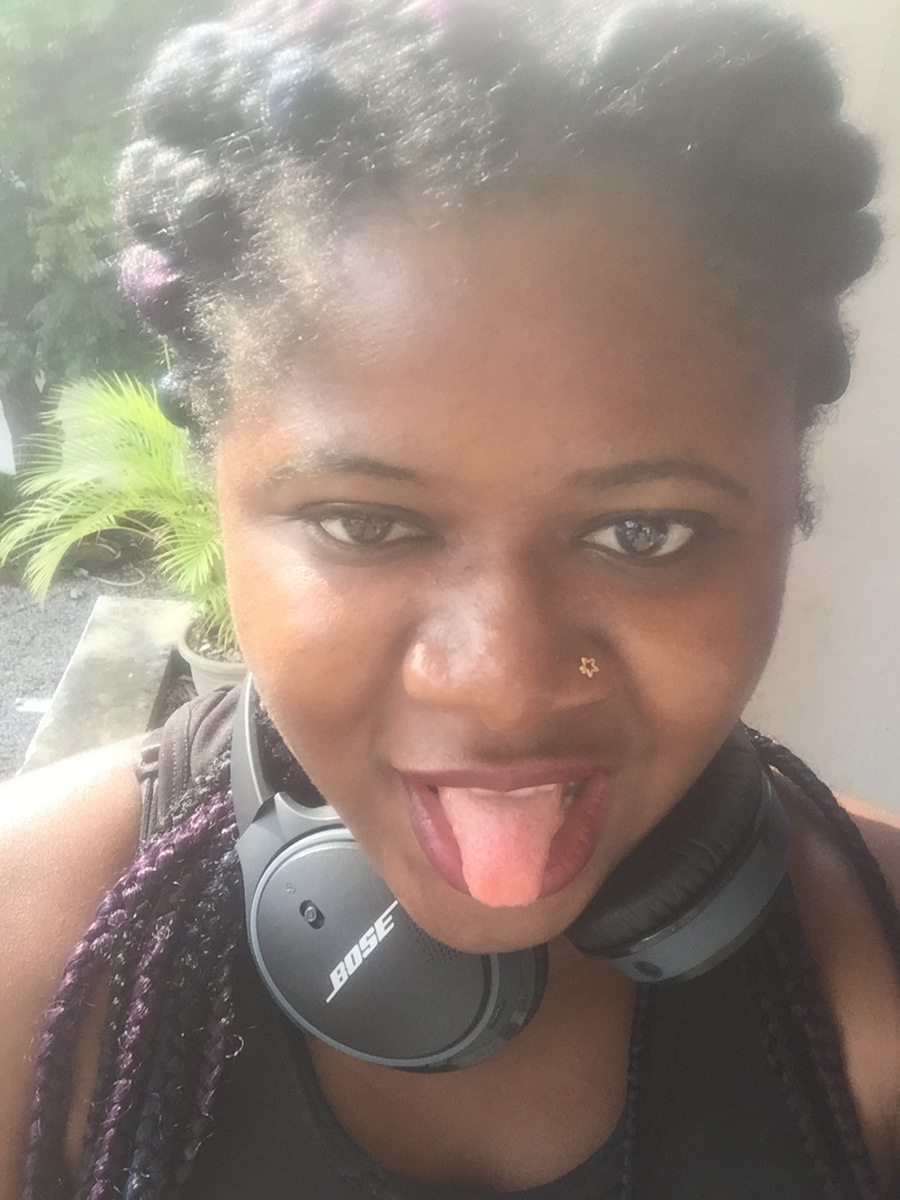 "Was in my old job for over 4 years and was miserable and depressed, but terrified of moving somewhere new. I finally found the courage to resign and apply to somewhere new; got the job, and decided to get my nose pierced to commemorate the occasion. It seemed like the most personal, solitary and yet profound move I could make at the time. I also got new tattoos but those aren't showing in the pic."
---
Lisa, Karey, Leah, Colleen, and Children / Celebrating Night of 1000 Cakes / Brooklyn, NY / 2017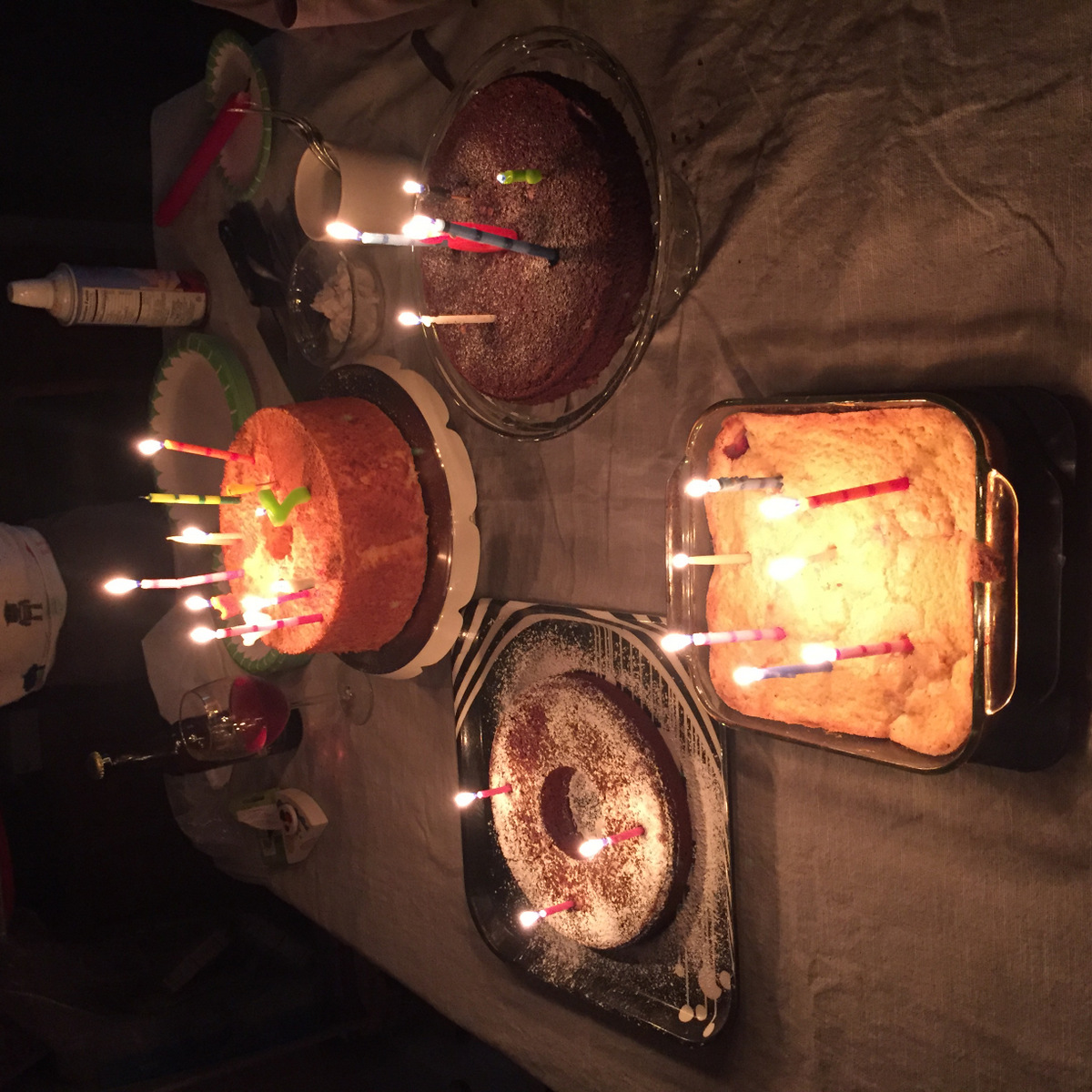 "Night of 1000 Cakes is a multipurpose annual celebration of kinship and chosen family, occurring around May Day. All the participants' birthdays–and mutual gratitude for our friendship–are rolled into an evening of cakes, candles, wishes, and love. Lisa and Karey brought their daughter, Margot, and Leah and Colleen had their children, Adrien, Bea, and Oliver."
---
Amaris, Faith, and Rory / 30, 25, 3 / We Eloped / Fargo, ND / May 21st, 2017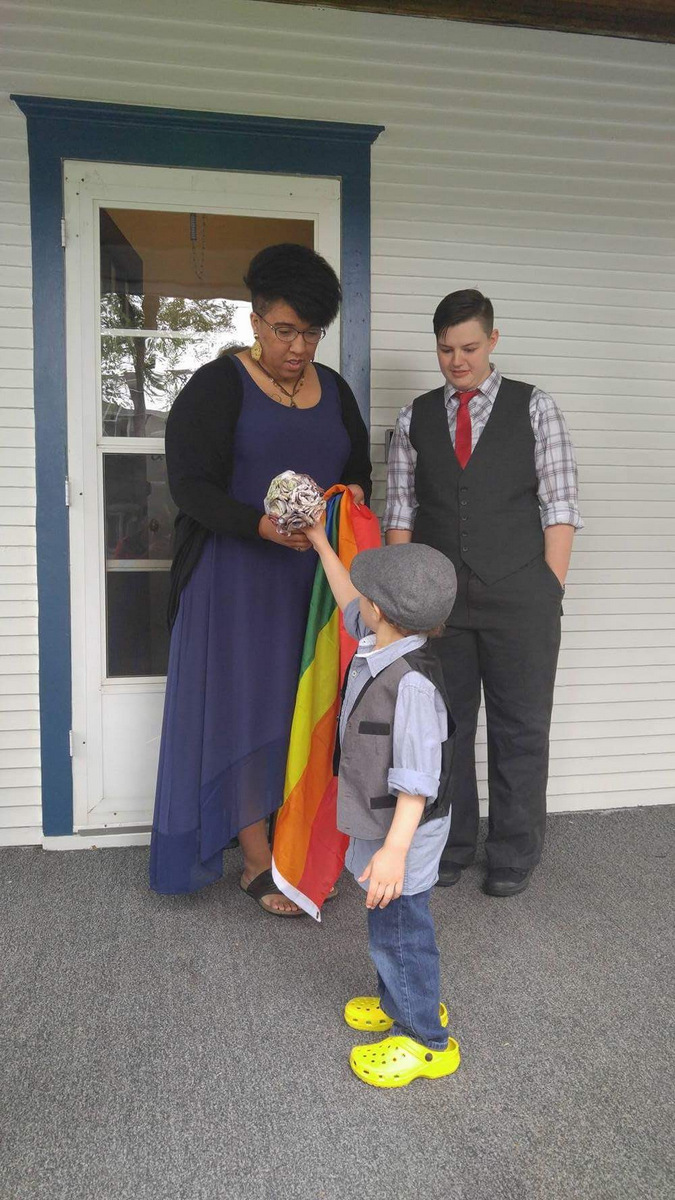 "With all of the political unrest, we decided to get our marriage on the books while it was still legal. Our officiant was Faith's coworker (he did the ceremony for a case of beer) and Amaris' sister and her husband were the witnesses. The guests were our daycare lady and her little girls, Amaris's sibling and two young nieces.
We went to Olive Garden after a fifteen minute ceremony. Amaris cried during her vows, where at her first wedding (to Rory's father), she did not."
---
Arielle and Misty / 27, 33 / Our Wedding Day / Three Squirrels Winery / May 13, 2017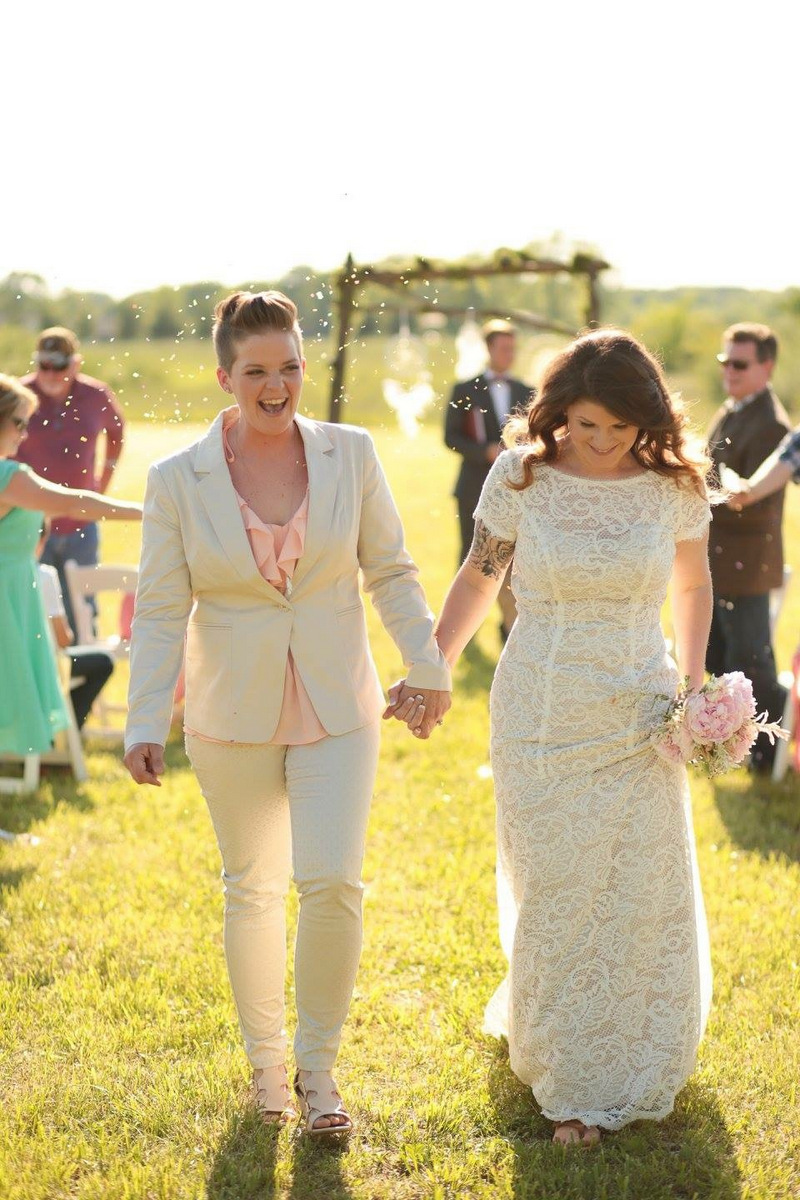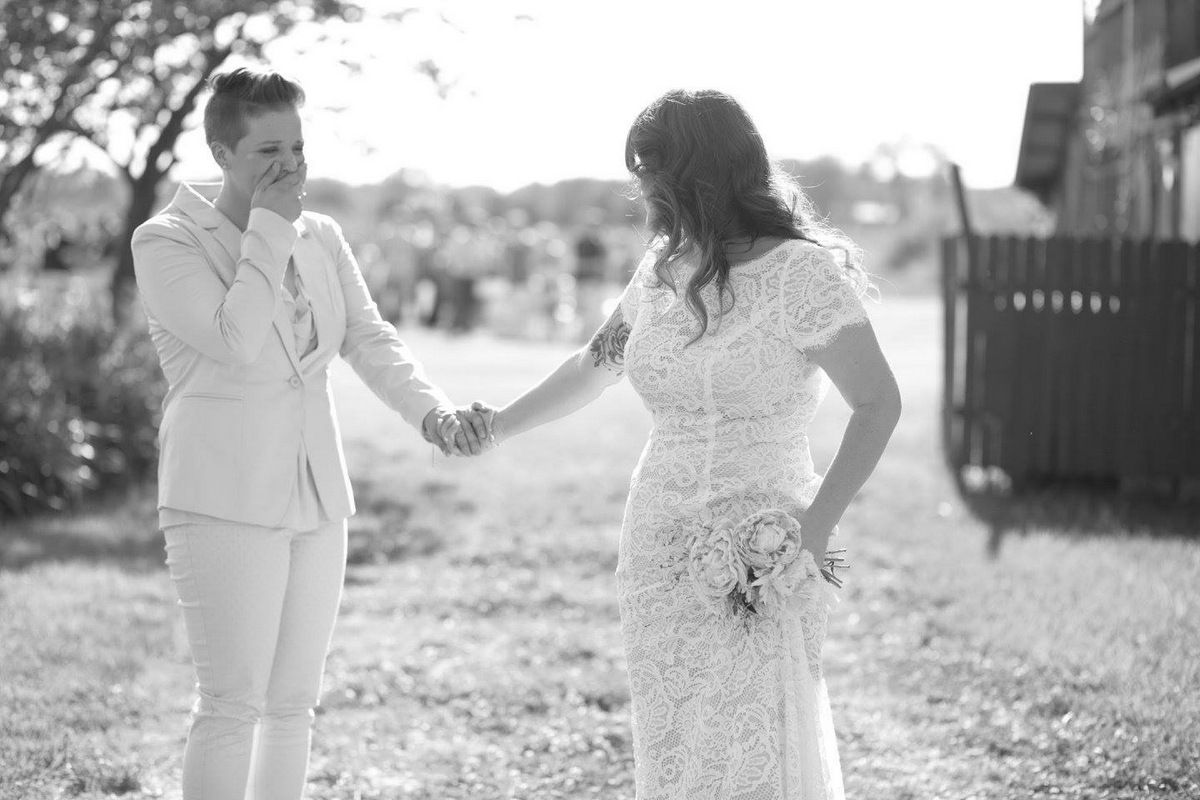 "It was the most beautiful day of all. Both of our families and friends coming together to celebrate our love and commitment. Even those who may of not supported us from the beginning… It is by far the happiest day of my life! I came out at 31 years old, and my teenage boys walked me down the isle. They've never been more proud of me."
---
Martha and Brooks / Wedding Reception / December 9, 2016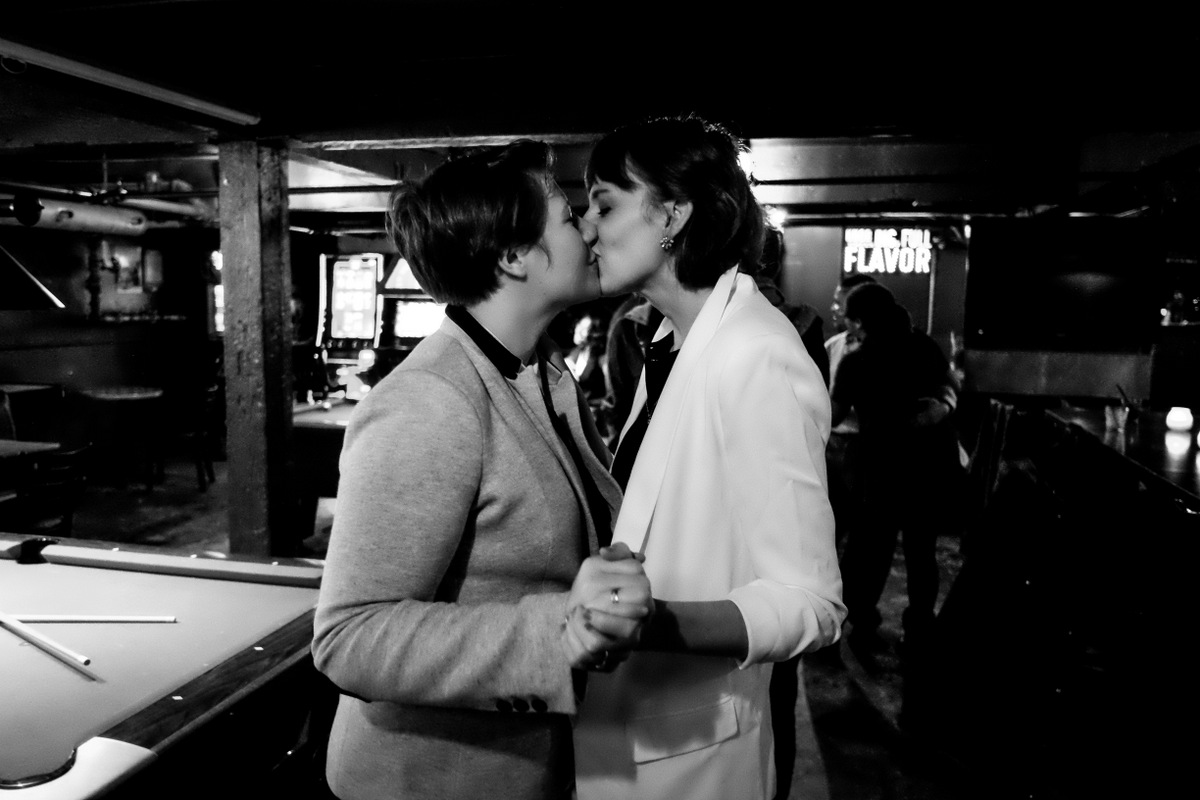 "We got married 9 months before we planned. So our wedding was thrown together in a little over 2 weeks. With the help of our loving friends we were able to pull this off. Our wedding day consisted of- a minor car accident, a debit card hold, forgetting the rings at home, our officiant almost being snowed in, and remembering we needed to get a cake that morning. It was an eventful day filled with love, and I wouldn't change one thing about it."
---
Aimee and Sophie / 29, 30 / We Got Wed! / Whistler, Canada / July 3, 2017
---
Nakeeta and Eli / 27, 23 / Marriage / Provincetown, MA / May 20, 2017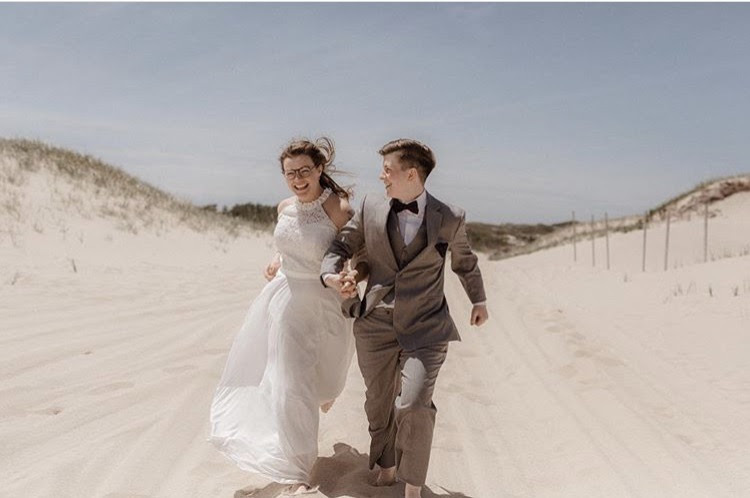 "We got engaged in June of 2016 in the wake of Orlando — in tears, saying we never wanted to be without each other. We decided to keep it a secret, knowing our perfect wedding day meant eloping. A couple months before the date, we asked our best friends, Polly and Ryan, to come with us and Ryan agreed to officiate the wedding. That weekend in Provincetown was everything we had hoped for and the way in which Katie Satre captured our celebration was invaluable.
Pages: 1 2 3 4 5 6 7 8 9See entire article on one page