Thirteen! It's been thirteen years of Autostraddle! And almost as many years of our annual birthday AMA, where A+ members can ask the team all your most pressing questions. My thirteen-year-old self would be horrified at the number of things I share these days. When you were thirteen, were you all passing notes with "TOP SECRET" written on them, and special codes you shared with your best friend and locks on diaries? It felt like it was the Most Important thing to keep our truest selves clutched within our chests as tight as possible Well, unfortunately for past me, my thirteen-year-old self has no say in what current me can do on the internet with our one wild and precious life so here we are! Our 13th birthday Ask-Us-Anything is on March 8th and it is going to be some qualitfy fun, you all.
This AMA is a part of our upcoming 13th Birthday Member Drive which starts on Monday. Many folks don't realize that less than 1% of our readers are members. Isn't that wild? That's less than 1% of our readers who are responsible for a SUPER CRITICAL part of our funding. If you can sign up for A+ (for just $4 a month or $30 a year), you'll be a part of keeping Autostraddle here for everybody — and you'll get to come to the AMA and ask us questions in the comment section, too! That, and you get access to a constantly expanding library of A+ bonus content. We keep most of everything we do free for everyone because we know we're needed, but we do put some juicy extras behind the paywall to say thanks to our members. Look good to you? Every member makes a difference!
AMA Schedule: It's NOT Today…It's Tuesday March 8, 8am PST – 6pm PST
Location: Autostraddle.com! In the comments! Look for the post!
Times in other zones: 11am – 9pm EST, 4pm – 2am UK time, WEDNESDAY 5am – 3pm in Wellington, NZ, WEDNESDAY 12am – 10am Singapore time!
Who's Going to Be There?
Here [and gay] All Day:
Here For a Whole Heaping Lot of the Day: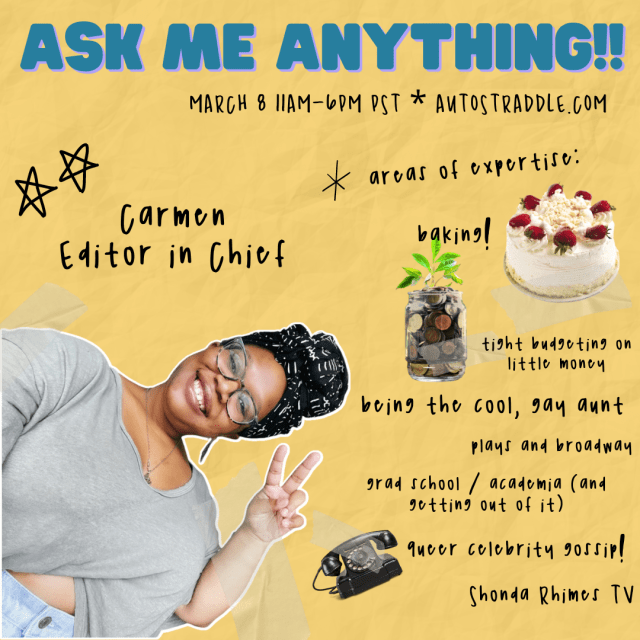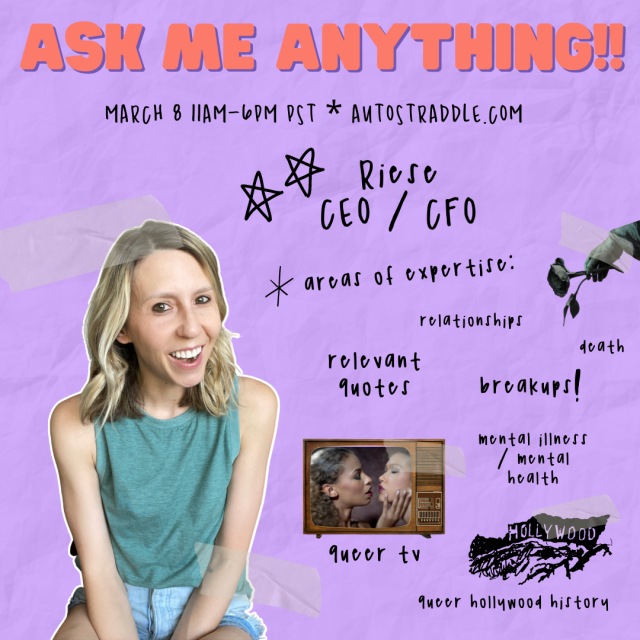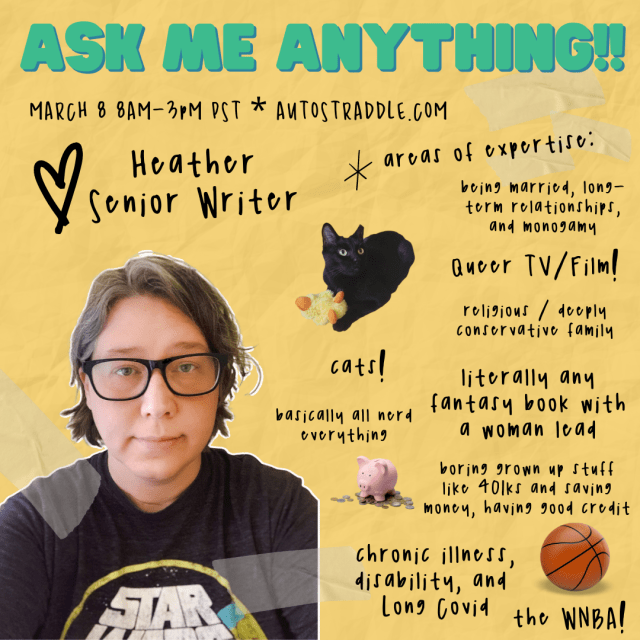 Here from 8am – 12pm PST: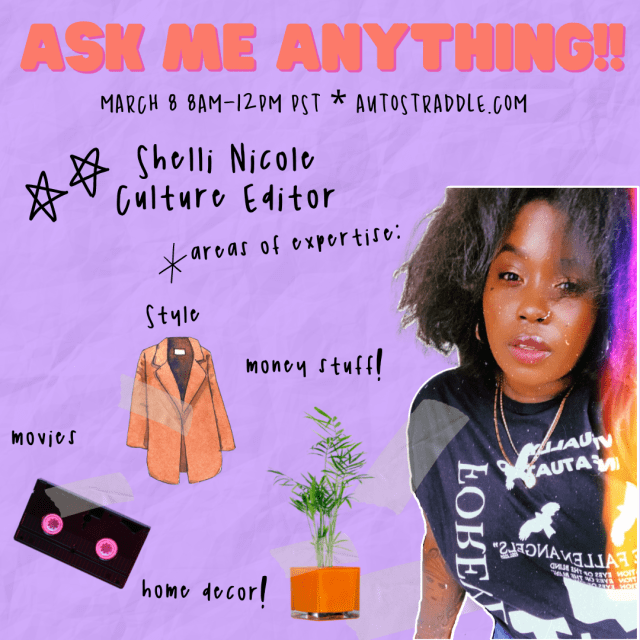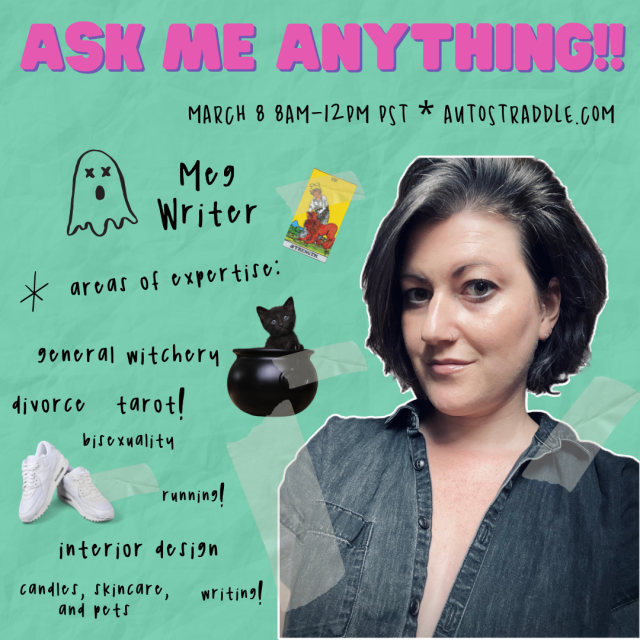 Here from 11am – 3pm PST: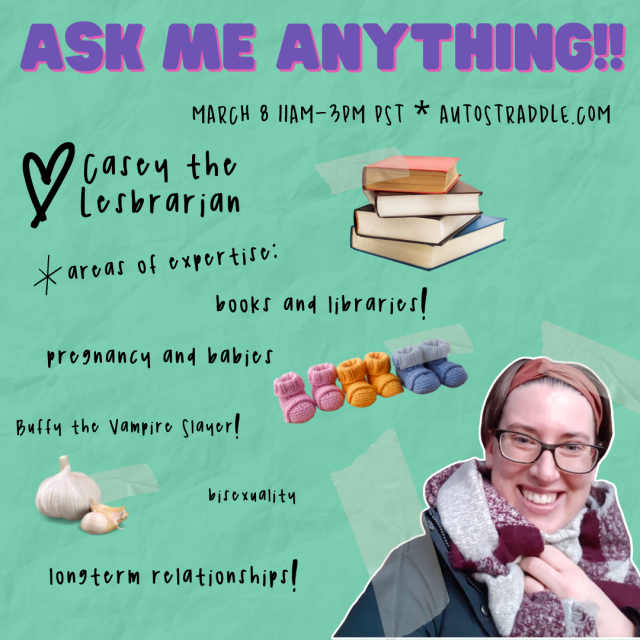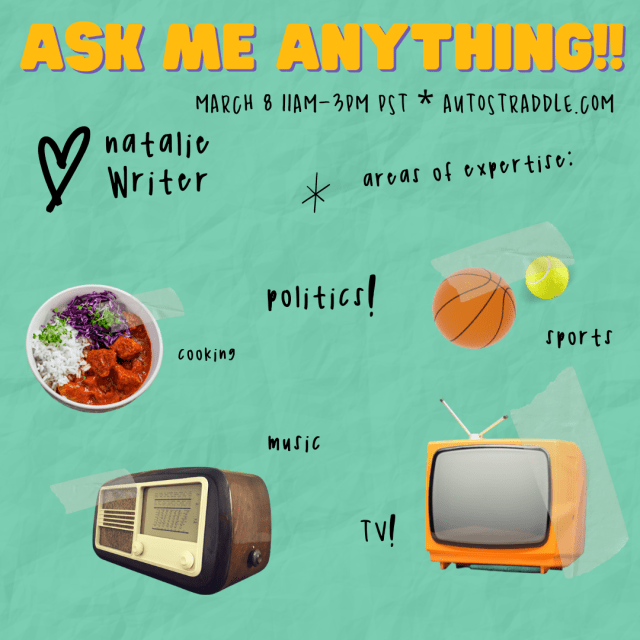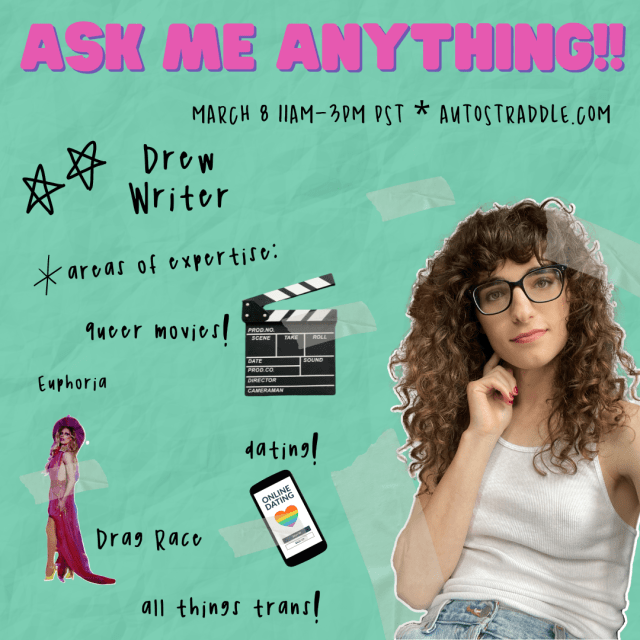 Here from 2pm – 6pm PST: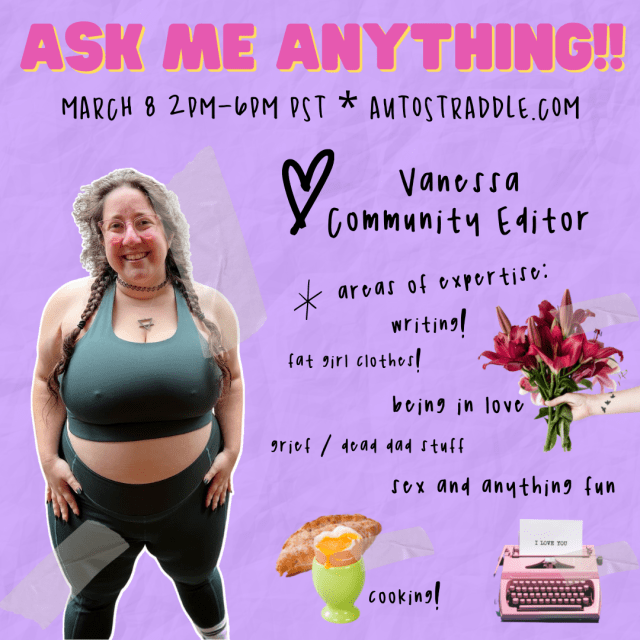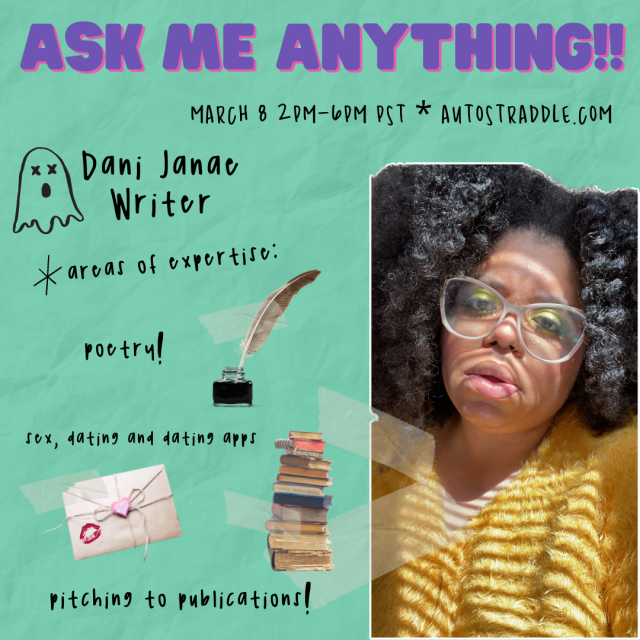 So what do you say?
Will we see you there?