I call it getting 'sunned.'
sun: (v.) to shame, humiliate and or betray someone's life secrets in public; to purposefully point out flaws or insecurities in another person to prove a point or make oneself look better.
reference: you "throw shade" behind someone's back and "sun" them in public.
Ok so now that the urban slang dictionary has been utilized, let's discuss some thangs.
First of all, no one should ever sun you and if they do, they need to be checked right then and there. Maybe you'd rather ignore it, that's fine too. Blessed are the peacemakers and whatnot. But I think it's crucial to respond to such treatment especially when it's done by a lover, partner (s) or someone you're in an intimate relationship with however it's been classified. Anyone that's obtained your trust, been given access to your body and has been debriefed on all the awesome and personal details on your life, should always respect those privileges and most importantly, they must respect you. They need never make you look like a fool in public or use the public space to tear you to shreds. As if we all weren't the fragile-est of kittens.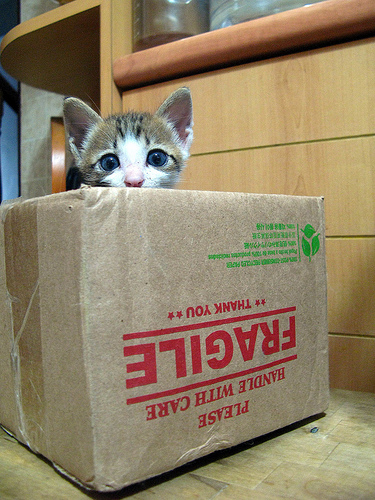 But sometimes we are with people who have no boundaries, are passive aggressively abusive, don't know how else to deal with their own anxieties/frustrations, they're on drugs or they're just fucking bullies. No one knows exactly when it happens, when the queermo of your dreams turns into someone who is gunning for you. It happens though and we tend to put up with more shit from someone we're dating, involved with, like I said whatever you want to call it, then we do for the homophobic f*cks filling up our Facebook feeds and tv screens.
So the act of the sun will most definitely occur in front of friends, family, co-workers or even just the people at the bar. FYI, ninety-nine percent of the time no one will come to your rescue. It's not that they haven't noticed. Trust me, those hateful comments slice through every conversation as quick as a racist joke. They cause two immediate reactions:
1) The Deer in Headlights Wide-Eyed Pause
2) Shared Looks and Nervous Laughter
Half of the people in your circle will assume that this violation of trust is an understood method of joking between you and your significant other. The other half will know full well that you were just sunned and will look to you for the appropriate way to respond. They will take comfort knowing that this exchange was based on an issue in your relationship. They will keep their mouths shut because this is 'not their business'.
Note: You may have one badass friend who immediately steps up and says something like, 'Oh hell no, what did you just say?'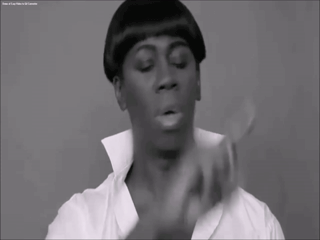 This super hero friend may then proceed to remove earrings/favorite accessory, crack knuckles and plant themselves right in your s.o.'s face. Pull them away, buy them a drink and then provide them with one ridiculous 'i love you' hug. Then you must go handle your business.
This is so your business. Your life, dignity and self respect are on the line. This is the moment to prove to yourself that better treatment is deserved and anything less will not be tolerated. So let's slow down a bit. The thing about being publicly humiliated by someone you care about is that it occurs similarly to slight of hand magic. Here it is, right in the open, right in front of everyone's face and yet, no one is sure of what exactly has happened. Questions like "Was that just a joke?" or "Am I overreacting?" spring up and stall any immediate response to the transgression. While those questions are valid, I find that they are also symptomatic of the fucked up way we are trained to ignore our instincts when being harmed by trusted others. So let's test the waters.
Example of "Just a Joke" vs. "You Got Sunned"
Scenario 1
You: Yes, I love cookies. I eat them everywhere
S.O.: Now if only I could get this cookie monster to not eat them in bed.
–wink. nudge. everybody barf.-
Scenario 1 is a cute joke from someone who would like you to stop leaving crumbs in the bed.
Scenario 2
You: Yes, I love cookies. I eat them everywhere.
S.O.: Yeah, you better keep an eye on that cuz otherwise you're gonna need that gastric bypass like your mom.
NOT A JOKE. Definitely a crack on you and your mom.
These were two low-key examples, the cuts are often way deeper. Not that fat-shaming isn't high on the list of serious offenses because it so is and if anyone ever says something about your body, you definitely got sunned and they deserve a serious hip check into the glass (You know, in a non-violent sort of way). I digress. Anyway, cookies aren't often the impetus for public humiliation. So what do you do when the person who shares your bed and maybe has your heart uses pieces of your life to put you down? And, how the hell are you supposed to navigate that in public?
Listen to your instincts; they exist for a reason. They are your guides through the fuck all of life and we are consistently told to ignore them. We often tell each other to allow room for the benefit of the doubt at all times and sometimes: that is bullshit. I'm not a doctor or a psychologist. I'm just a chick. This is life. We have to share the crazy, the gross and all of the uncomfortable things. Here are a couple of ways to respond to being publicly humiliated. You and your instincts get to decide what works and what doesn't.
1) Walk Away. Compose Self.
Engaging in someone's rudeness can create more rudeness and nothing is resolved. Step away with the intention to handle things with a clearer head. If the remark was something just a touch out of hand, maybe you and your partner can deal with it later in private. Maybe you need to step away so you don't drop the c-bomb or stoop to her level. Take a paus-E.
2) Combo Pause & Pull.
Don't laugh at the comment(s) or dismiss the offender. Stop talking, give your best "Oh Hell No" face and politely excuse yourself and your person. Find a private space (not directly outside of the bar or in the middle of the library) and discuss the harm they have caused immediately. Process. Be clear that it wasn't cool. Very very clear. Feel free to regroup, let your person buy you a flower and maybe chill out for a bit.
3) Be Bold.
The offense was not a cute cookie slip up. Your S.O. just shouted out that you used to cut yourself or that you're weak like your drunk father or something else completely out of line. Maybe they've been berating you all fucking night long and you are ready to dive off the edge into nothing because nothing would be better than this. Also, maybe they're fucked up on drugs or alcohol and this already horrific night will end up in a brawl or a cop car.
* Do Not Go Home With Them
* Call Your People
* Find Somewhere Else to Be
* Do Not Engage – Ignore phone calls, text messages, carrier pigeons etc
* Activate Self-Preservation Mode at All Costs
* Sleep Somewhere Safe
* Make Big Decisions in the Morning by Yourself
I say by yourself because if drugs or alcohol are involved then most likely this person will not remember the offense they have committed. Thus, they will seem like a hungover kitten baby with big huge tears in its anime eyes begging for your forgiveness. Blackouts cannot be the sacred canopy that allows all of the abuse to continue. Also, if they're not a user or an alcoholic, denial is strong like quicksand and you will be stuck in theirs scrambling to remember why you were hurt in the first place. So go it alone, young soldier of love.
++
Again, who am I to even dole out this kind out pseudo-advice? To be honest, like honest in a way that is making me want to puke, I used to be the perpetrator of public humiliation. Once, I was in a relationship with a charming, beautiful, super funny alcoholic/addict. She pursued me, effortlessly, and then I just chased her around everywhere. She'd bounce to find drugs, low lifes, and trouble and I'd be dying from anxiety and fear and all this fucked up shit. I'd find her in jail, on the floor of a bar, passed out on someone else's couch or at our doorstep ready to tell me to leave her the fuck alone. Or I'd try to keep up with her and party just as hard as she did or even instigate the partying because I wanted to be part of her world and keep an eye on her and well, it never ever worked.
The drugs and alcohol became such a normal part of our relationship that it was hard to distinguish what was really me or what was me responding to all of our insanity. I loved her and I knew she loved me too. We just lost our way.
I cheated and lied using her addiction as an excuse when I should have just been honest with her.  I also pleaded with her to get help and to stop using and nothing. Absolutely nothing.
If it was going to be like this in private then I'd have to try and gain power/control back some other way.
I took to being the public asshole. I cursed at her and put her addictions on blast, in the public space just hoping someone would notice how much pain I was in. You know what they noticed instead? That I was verbally abusing and publicly humiliating someone and that just made me an asshole. It's never ok to treat anyone like they're beneath you.  Cuz they're not, and my ruthlessness never ended our pain, so what good was it? It just made me more powerless, crazy and mean.  So, here are some words if you're on the other side of it, especially if you're responding to abuse with more abuse cuz that shit never works.
1) END IT
Right now. End that shit. If you're treating someone like garbage because they're an addict or because they're abusing you in some other way, please just remove yourself from the relationship. There is no other recourse. Fuck couples counseling right now because you need to help yourself first. Also, their addictions or their passive aggressive jealousy or whatever is stuck up their ass against you won't go away because you pray to Lesbian Jesus. You can't change a person by wishing or being the best partner. At this point, things can only get worse. ABORT.
2) Get Some Help, Kid.
I wished someone would have noticed how bad it was and swooped in to save me/us. Maybe I didn't ask for help in the right way, maybe we didn't know we had to ask for it. So I'm imploring you to heal yourself after you get out of the fuck. I couldn't afford therapy for too long — maybe a session here and there. Here's what I did:
-let her go
-tried to be her friend
-realized we were still toxic
-promised to never again allow myself to be in a position that brought out the evil in me and allowed me to be consumed by the Devil in someone else
-wrote wrote write write keep writing
-surrounded myself with friends that didn't party with us
-cut ties with significant other sympathizers
-deep breaths
-creative projects like directing/producing a web series, working with kids on a fashion doc, applying to a new job, going to the beach, not doing drugs or binge drinking and just a gentler, softer, sweeter life.

Also, I felt like I should share this story, these tips because to not share things is to allow them to happen to others. I love all of you queermos so much that I'd never forgive myself for not giving the right fucks. I know in my heart and deep in my guts that if it wasn't for Autostraddle, the site, the staff and the readers, that I'd be cut up, bleeding or fucked up in some corner somewhere wishing life was over. So please feel free to leave comments but I ask that you leave them with love and respect. I ask that you honor the puke-inducing honesty shared and leave your words, pointed or otherwise, with the same love and care.
Bottom Line: Anyone that suns you is lost in the dark. Step away before their darkness swallows you whole and steals your light forever.
Resources:
National Domestic Violence Hotline
1.800.799.SAFE (7233) 1.800.787.3224 (tty)
Communities United Against Violence (CUAV)
415.333.HELP (4357)
San Francisco, CA
The nation's first LGBTQQ anti-violence organization. Their mission is to prevent and respond to violence against and within the LGBTQQ community. They have a huge variety of resources and programs. Their safety line is one of their strongest resources.
The Network/La Red
617.742.4911(v) 617.227.4911(tty)
Boston, MA
This is a bilingual organization (English/Spanish). They offer services to LGBTQ people and anyone who is part of SM/kink and polyamorous communities. Their hotline is there for anyone who just wants to talk or is looking for safe spaces, temporary homes, and other resources related to leaving an abusive relationship.
The New York City Gay & Lesbian Anti-Violence Project
212.714.1141
New York City, NY
24hr bilingual hotline. Focused on NYC's LGBTQ and HIV affected communities.
Survivor Project
503.288.3191
Dedicated to the needs of intersex and transgender survivors of domestic and sexual violence.

Special Note: Autostraddle's "First Person" column exists for individual queer ladies to tell their own personal stories and share compelling experiences. These personal essays do not necessarily reflect the ideals of Autostraddle or its editors, nor do any First Person writers intend to speak on behalf of anyone other than themselves. First Person writers are simply speaking honestly from their own hearts.