Learning to feed yourself can be one of the most terrifying things. Am I about to give myself food poisoning? If I eat this too often will I end up with scurvy? How can I get the most nutritional bang for my buck? Why does this still taste like ass?
With Ode to My Pantry, learn to navigate a grocery store without having a meltdown in aisle three. Give a man a fish and feed him for a day, teach a queer to cook and stave off malnutrition for another semester.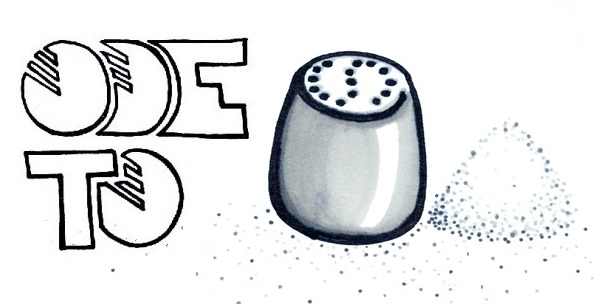 ---
It's funny that salt went from "that white stuff that comes paired with your pepper" to the condiment du jour. Even though it seems so simple, you have plenty of aisles, stores and blogs elevating it to mythical levels. Whereas there was once only table salt, now there are various colours, shapes, grades and flavours.  Are they worth the hype? Are they actually that different? Part of me says I haven't drank the briney koolaid, but my spice rack tells a different tale. What can I say? I'm a sucker for colour gradients and impulse purchases at high pressure craft shows. Next time you're staring down the offerings of your local spice shop or artisanal salt importer, soothe your fear and indecisiveness with more shitty haikus. Or go back to basics and blow your entire paycheque on some sodium chloride.
Popcorn Salt
Teensy tiny flakes
Will stick to all of your veg
Like salty velcro
Table Salt
One redeeming trait
Will fit through salt shakers' holes
Save for baking
Kosher Salt
Pinchable snowflakes
Oddly, doesn't taste "as harsh"
Listen to Alton
Rock Salt
Use it to melt ice
So you don't kill your postman
Or make them ice cream
Himalayan Pink Salt
A giant pink gem
Impress your guests with its size
Or make a weird lamp
Hawaiian Black Salt
Like bits of charcoal
That get confused for pepper
Note to self: labels
 Fleur de Sel
Look over to France
When you want to be fancy
Try not to waste it
Smoked Salt
Everything's bacon
Or smells like campfire.
I think that's a pro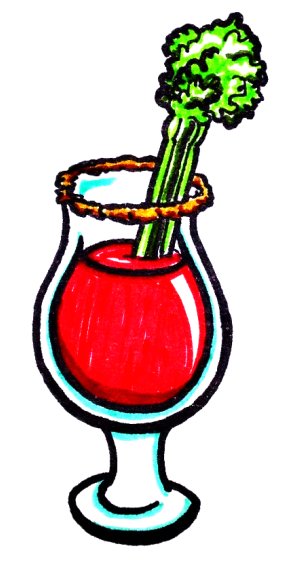 It's my brunch garnish
Have I said I love Caesars?
Fuck Bloody Marys

Seasoning Salt
You can make your own
Experiment with spices
But you can't say "Bam!"
Bacon Salt
How can it be veg?
When it tastes like fucking meat
"Low Sodium" eh?

Okay it's not salt
But it as just as briney
And comes pre-dissolved
Potassium Salt
Switch out sodium
If you're worried 'bout your health
I'll risk heart disease