All of the photographs in this NSFW Sunday are from Shutterstock. The inclusion of a visual here should not be interpreted as an assertion of the model's gender identity or sexual orientation. If you're a photographer or model and think your work would be a good fit for NSFW Sunday, please email carolyn at autostraddle dot com.
Welcome to NSFW Sunday!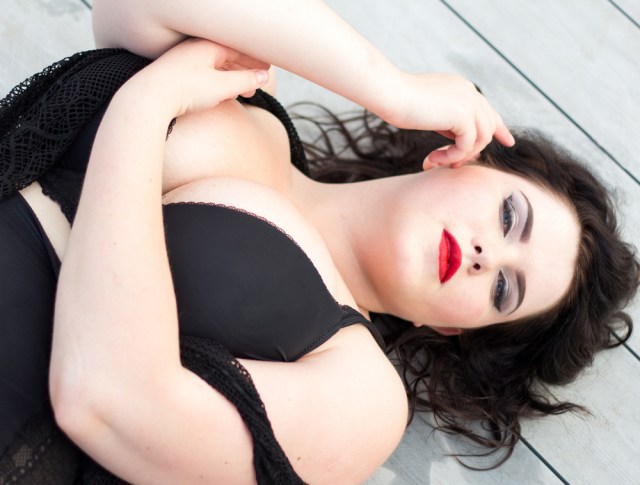 + Relationships do not function on autopilot:
"[W]orking through disagreements is such an important part of a strong partnership. 'We're a society that doesn't like to do a lot of work around personal growth. We just expect it to come to us,' Dr. Johnson says. 'But a good relationship is one that does take work.' Sometimes, that work could be enlisting the help of a couple's counselor. Other times, it could just be a weekly check-in for you and your partner to talk about where you stand or how you're feeling.

The easiest way to bust the myth of the autopilot relationship is to just be real about the ups and downs in your own. That doesn't necessarily mean sharing every detail of your therapy appointment, or calling out your S.O. on social media when they neglect to send flowers on your birthday. But it does mean being honest, even just with yourself, about some of the hurdles you two have crossed together, and the fact that other people will have faced some, too."
+ Revenge porn will soon be illegal in New York City.
+ Ban marriage.
+ This is what vulva piercing is like.
+ You're dating a person, not a phone.
+ Some sex toys are just exceptionally terrible.
+ At Oh Joy Sex Toy, Crystal Jayme talks about whether or not losing your virginity is important, noting: "Don't feel bad that you still haven't had sex yet. It isn't everything. … It's just a tiny fraction out of the many things to experience."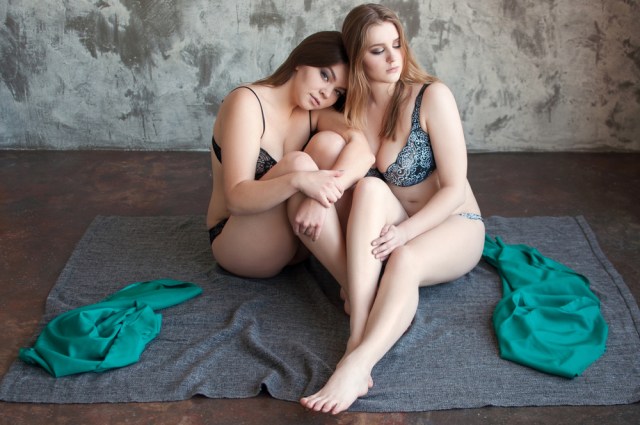 + "Anxiety steamrolls over one's sense of safety, igniting the fight or flight response. When the nervous system spikes into overdrive, we're likely to experience tightness in the chest, sweaty palms, shallow breathing, and an upset stomach. The physical discomfort that anxiety brings can also dampen our ability to think rationally. Anxious individuals often see the world through a fearful lens, perceiving danger where it doesn't exist. For the chronic worrier, life often revolves around a scary string of 'What Ifs?'" At Tonic, Juli Fraga writes about how to date someone with anxiety, and notes:
"'Everything gets exacerbated in romantic unions,' says Hilary Jacobs-Hendel, a psychotherapist in New York. 'Because of the increased emotional bond in romantic relationships, we're more likely to play out our attachment patterns,' she says. Anxiety can also erase our ability to put feelings into words, causing us to withdraw from loved ones. Hendel says partners can mistake this behavior for abandonment, which can trigger feelings of insecurity, self-consciousness, and confusion.

She says partners can break this cycle by talking openly and using 'I' statements, which invite interpersonal connection. For example, if you notice your partner withdraws when they're anxious, you might say, 'I notice when you're feeling worried, you need a little bit of space. Would that help right now?' Asking how you can help without prescribing certain types of support is also recommended."
+ Having sex makes you happier and more engaged in your work life, according to a new study:
"Why does sex at home seem to benefit us at work? To find out, I spoke to the lead author of this study, Keith Leavitt, an associate professor at Oregon State University. He says it may be because sex changes us biologically. In his view, the changes in positive mood are 'likely a function of both dopamine and oxytocin triggered by sexual activity.' In other words, maybe we're just witnessing the lingering effects of sex-induced changes in neurotransmitter and hormone levels.

However, Leavitt suggests that there may be more to the story. In his ongoing research on this topic, he says he's found that 'individuals report feeling a greater sense of self-control and focus the next day following sex.' Leavitt suggests this is because sex improves the quality of our sleep and that sleep, in turn, restores our self-control abilities. This may allow us to more effectively concentrate on work the next day rather than getting sidetracked by thinking about other things—you know, like sex."