Welcome back to another rousing edition of No Filter, where we dissect the week's celebrity Instagrams and dream of a better tomorrow. This week, Samira Wiley didn't post anything good and I feel like she's messing with me on purpose. I solemnly swear that I will not rest until she has given us another week of glorious, beaming selfies. Anyway, some other famous people did some stuff, let's check that out.
---

I don't know about you, but I've had my browser open on this photo for like 15 minutes.
---
https://www.instagram.com/p/BBXSqaFMZci/
This dog looks like it shares my stance on people dyeing animals, but Ruby Rose seems unfazed. :/
---
https://www.instagram.com/p/BBgETXILmhs/
Here's Angel Haze signing some boobs, if you're into that.
---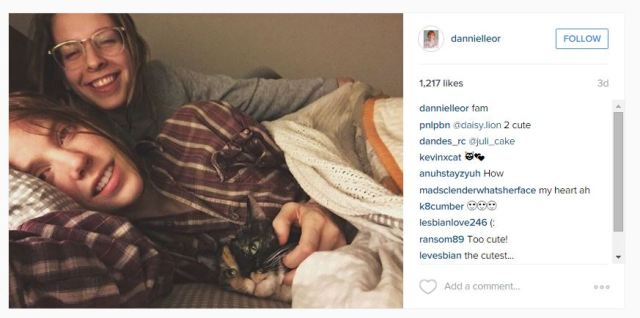 Julia Nunes, Dannielle Owens-Reid and Janet have perfected the coveted triple spoon.
---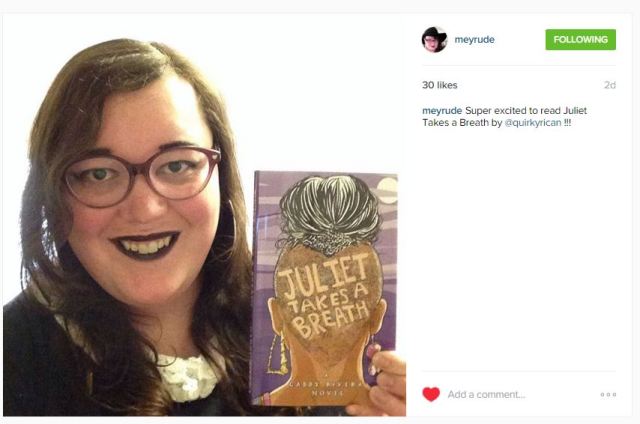 Here's Mey Rude with a physical copy of Juliet Takes A Breath by Gabby Rivera. Hey Mey, great idea!
---
https://www.instagram.com/p/BBVOT5ksO17/
And here is the glorious author herself. Hey cool story, have you read this book yet? I just finished my copy and it's beautiful.
---

I always wonder what the hell dogs talk about when they meet each other on the street.
---

It's clear that in this marriage, Rhea is the order muppet and Cameron is the chaos muppet.
---
You'll never believe what color Ruby Rose's tongue is gonna be next week!