While it is still unclear if Logo's Big Gay Sketch Show will be picked up for Season 4, leading ladies Nicol Paone and Kate McKinnon are finding a lot of love on the internet, starring in a few new big gay web series. Meanwhile, Julie Goldman remains the bright shining star of Autostraddle's In Your Box Office and Real L Word: Looking Back.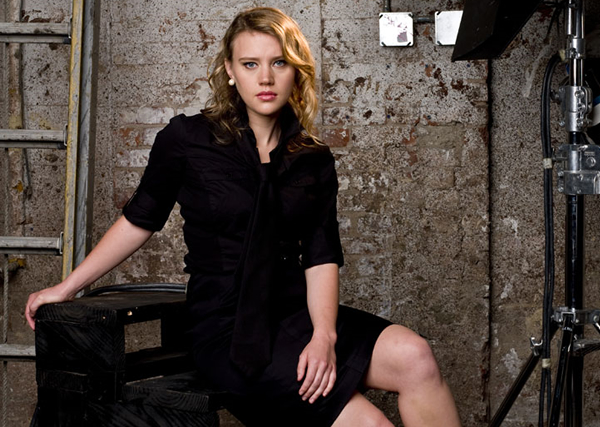 Vag Magazine

.
Who You Know: Kate McKinnon
Plot: Vag Magazine goes behind the scenes at hipster third-wave feminist magazine Vag. The series follows founders Fennel, Sylvie, and Bethany; staffers Heavy Flo (a hero on the roller derby circuit), Reba (truly a legend of gonzo feminist pop culture journalism), and Meghan (the lone holdover from fashion magazine Gemma – which the Vag founders bought out with the proceeds from their Etsy shop); and enthusiastic intern Kit as they teach you how to be a better woman.
Written By: Caitlin Tegart & Leila Cohan-Miccio
Where to Watch: Premieres mid-October at vagmagazine.tv. However you can catch the first 5 episodes at the UCB Theatre in New York City on Tues, Oct 5.
---
Cowgirl Up

.
Who You Know: Nicol Paone (Big Gay Sketch Show), Mandy Musgrave (South of Nowhere), Dot Jones (Coach Bieste on Glee), Marnie Alton (Exes and Ohs)
Plot: Cowgirl Up is about one weekend at an exclusive women only dude ranch in the La Quinta desert area of Southern California which puts on an annual cowgirl competition.   Women from all over the country leave their lives, relationships and jobs behind, to put on their cowboy boots for a weekend and hi-jinks (and romance) ensue.
Written By: Nancylee Myatt (South of Nowhere, 3 Way)
Where to Watch: Tellofilms.com is currently looking for donations so they can shoot this thing ASAP. Be a giver!