Hello, everyone! I'm Sarah, and I bring you news of Autostraddle merch that you can put on your body!
---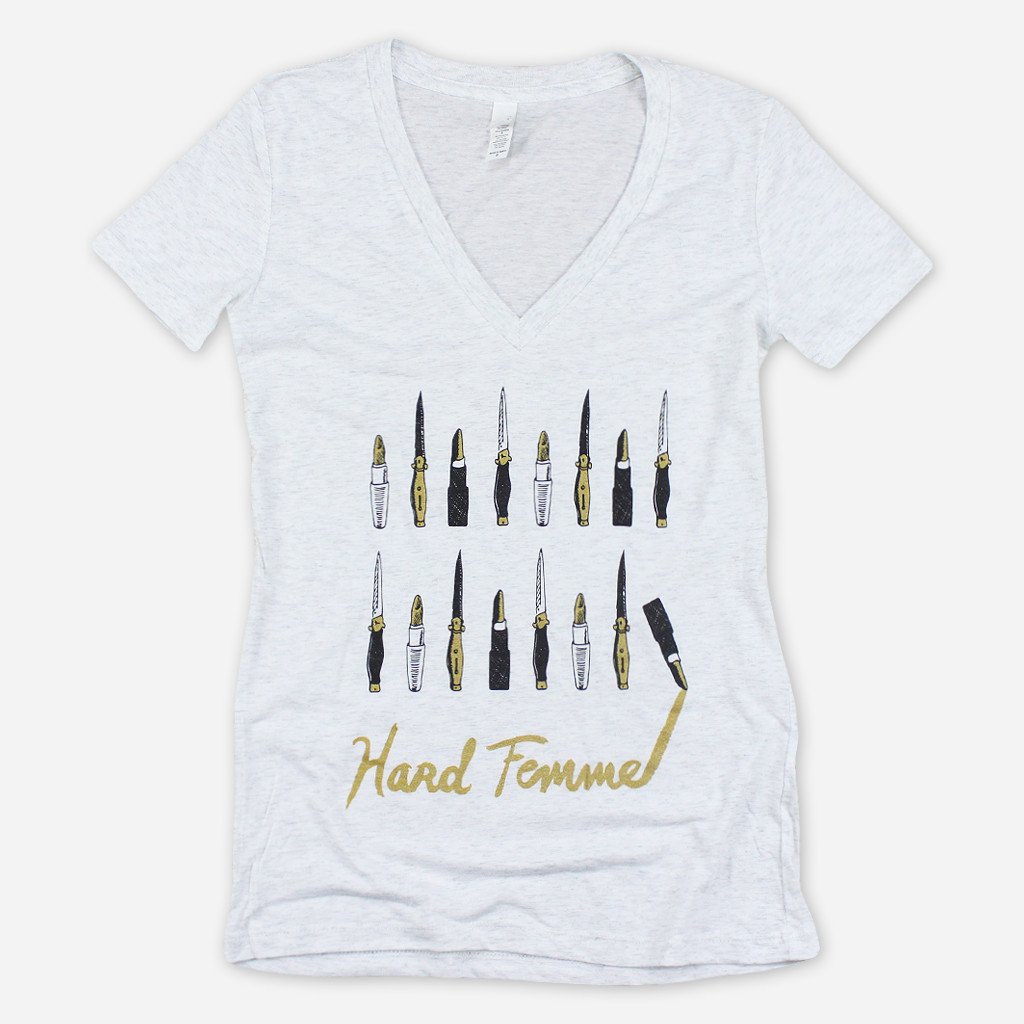 We're really excited to bring you a brand new tee that celebrates the Hard Femme identity. We partnered with the kickass illustrator Laura Rosenbaum to bring you this rad illustration, which features two things every respecting Hard Femme carries around in their studded leather boots: switchblades and gold lipstick.
We've printed this on the super soft Triblend Bella + Canvas V-Neck. This tee is stretchy and form-fitting, so if you like that drapey look order a size up! This kick-ass illustration is screen-printed in black and gold shimmer ink.
---