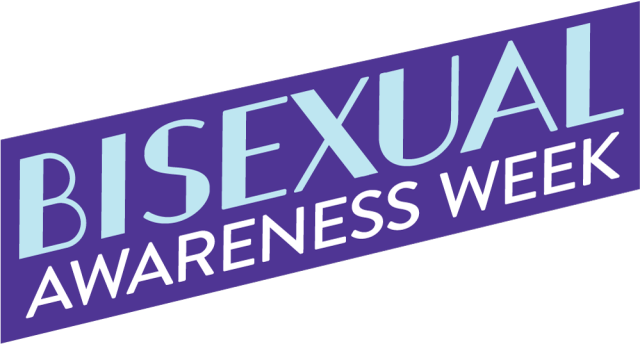 First of all–HAPPY BISEXUALITY DAY EVERYONE! How are you celebrating this momentous occasion? Are you baking a cake for Lord Ivar Mountbatten? Have you had your heart-strings tugged by Maree's story [Impossible Machinery: On (Not) Coming Out to My Dad as Bisexual]? I hope you are really enjoying this day, wherever you are, and enjoying your rad Bi+ selves and friends!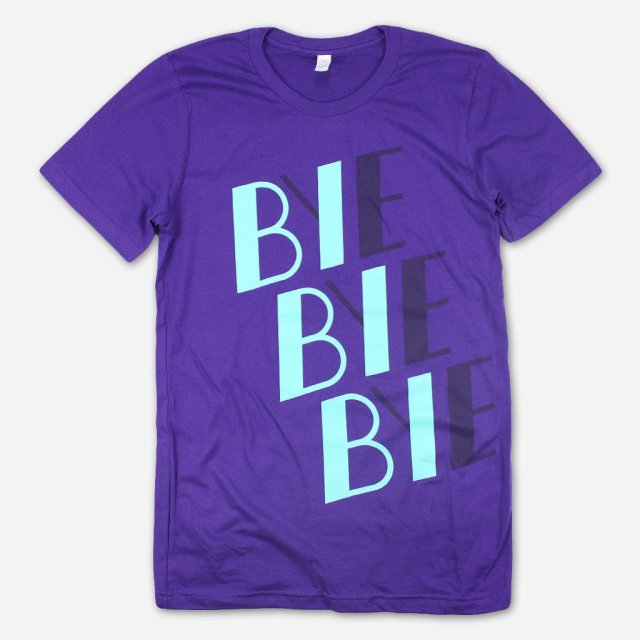 We just added (TODAY!!) this brand new tee in the Autostraddle store. The design of this shirt simultaneously declares bisexual visibility, celebrates music of the millennium, and tells the haters "SEE YA" in one fell swoop! It's screen-printed with a neon mint ink and a subtly contrasting purple hue that only just brings out its secondary message. The one that tells those jerks erasing bisexuals to take a hike!
We've printed this design on the Unisex Jersey Short-Sleeve Bella + Canvas tee, which "fits like a well-loved favorite", and it's a bright, magnificent purple, which I think is the color of every bisexual's soul.
Do you want this on your body?
(See what I did there?) Hm. Yes.
As always, buying our merch is a huge way to support us so we can keep going and doing this thing! We appreciate and love all you Scissoring-and-GalPal-clad humans out there! ♡