Hey there fabulous femmes! How's your summer going? I hope you're mid-smooch with a babe, or mid-lick on an artisanal ice-cream cone, or sunning yourself on a porch, or all of those things at once.
This summer the senior eds and I got together to talk about how we could improve the merch experience at Autostraddle, and one of the things we set out to do is give y'all as much information about fit as possible. It's one thing to see the shirt on an actual human being, but it's another thing entirely to know how the fit of the shirt on that human being relates to your size and fit needs! Moving forward, we will be providing these details about our models so that it's easier to figure out what size is right for you, and we'll be looking to feature a few models for each item.
Also we have some new merch for you!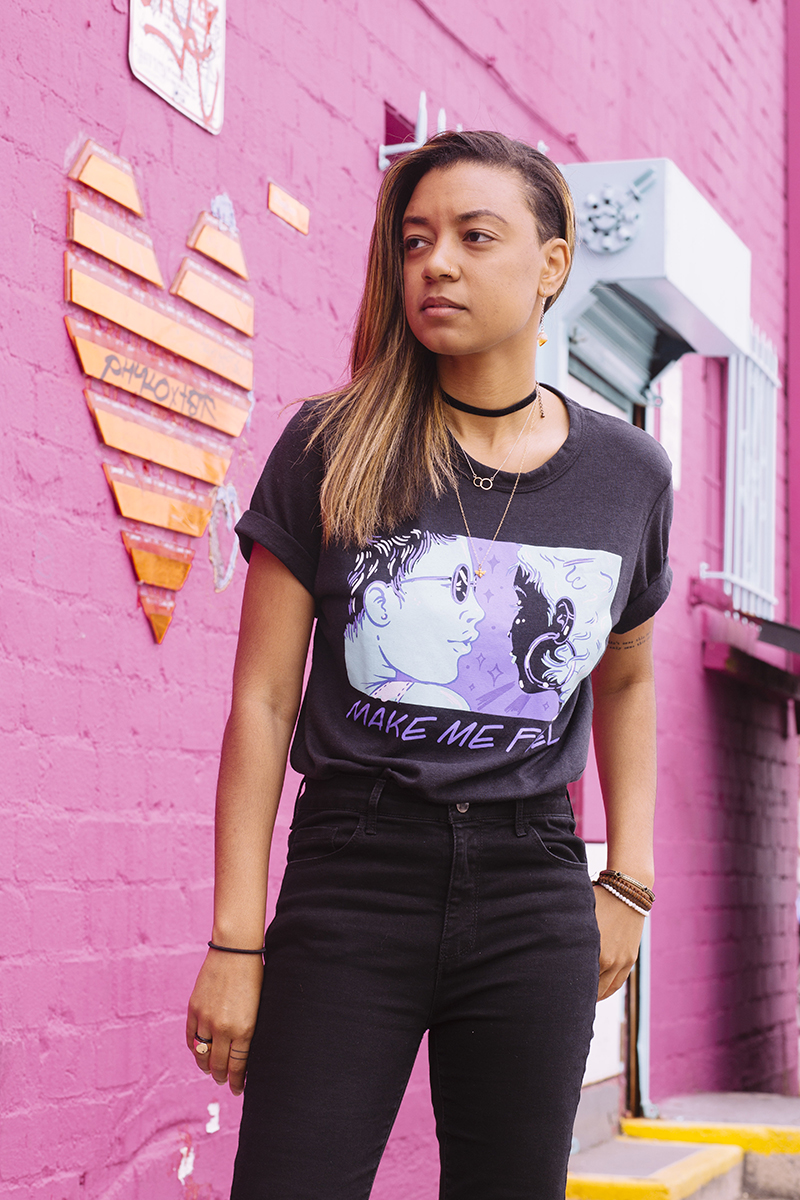 ---
Sizes (S – 2XL)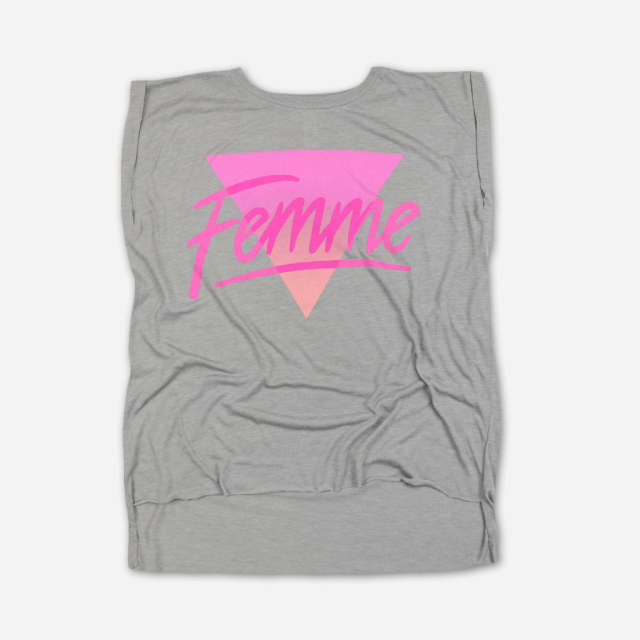 We collabed with one of our fave sign-painters and artists Shelby Rodeffer for this gorgeous hand-drawn wordmark. The bright, sunset colors on this tee will amp up any summer look. The design is screen-printed on a soft, flowy muscle tee made by Bella + Canvas — which runs big, so make sure to order a size down if you like things a little more fitted.
Model Sizing Info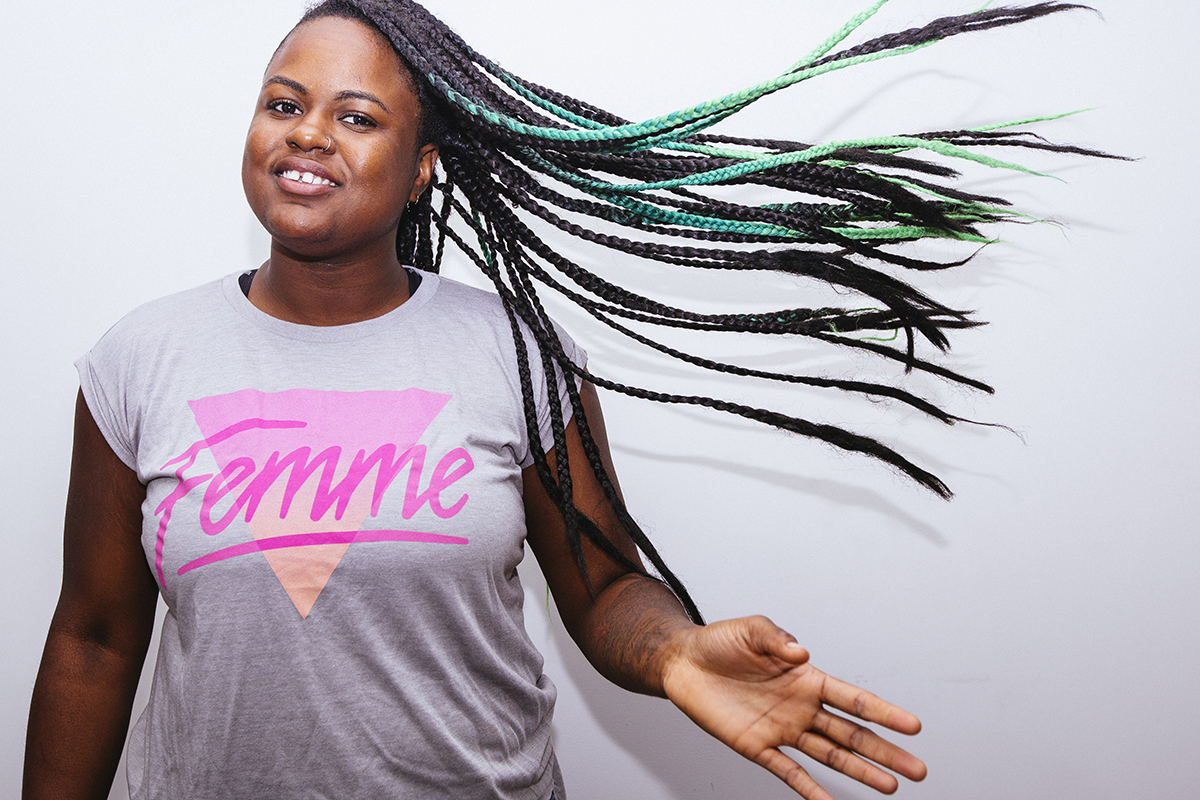 name: myeisha
wearing size: medium
height: 5ft 10.5in
bra: 38 D
jeans: 32
model fact: can run, kick, flip, & dances in 6 inch stilettos — if that's not a superpower idk what is!
---
Unisex Sizes (S – 3XL)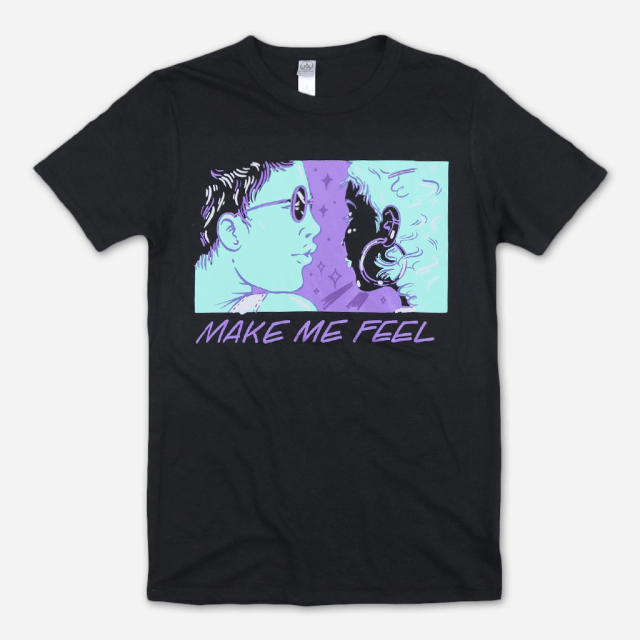 When Make Me Feel came out, there was a collective release of breath from the entire queer universe and new planets emerged and that's what this shirt is about. Shelby has illustrated another absolute banger, and we are in love with how it makes us feel. This super-cute illo is screen-printed on Alternative Apparel's Eco-Jersey crewneck, which is made of that perfectly soft triblend fabric.
Model Sizing Info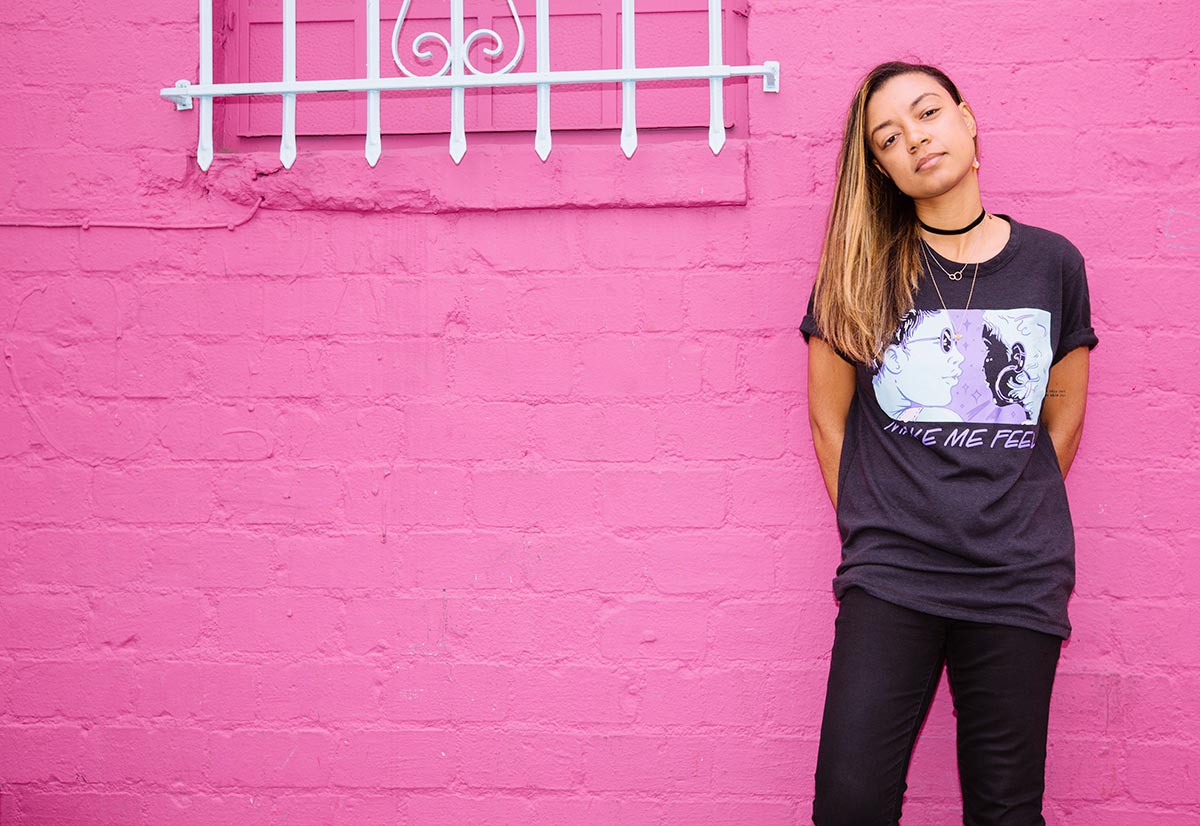 name: alex
wearing size: medium
height: 5ft 6in
bra: 32 C
jeans: 26
model fact: i write down the date, time, and what I'm doing every time I experience déjà vu
---
get these tees + other fab stuff like enamel pins + stickers in our store →
---
photographer + styling / molly adams
artist / shelby rodeffer
art director / sarah sarwar
models / myeisha + alex