I feel naked without nail polish, but I also feel ridiculous wearing anything in the pink-to-red spectrum, which just so happens to be nail polish's #1 spectrum. I usually do my nails myself these days, but when I get them done, I often gaze admiringly at the women getting painted with ruby-red or pale-pink and think "that looks very good on you, but it's just not for me!" Sometimes I get red on my toenails though. I feel very fancy with a nice dark red toenail.
Anyhow, here are some colors I'm into right now. Tell me your favorites in the comments!
You're on a boat but it's not a real boat, it's a dream boat. You're on a dream boat with your dreamboat, gliding noiselessly down the river. Both shores are lined with sand the color of yellow crayons, and there are glittery fish leaping over your canoe in perfect arcs, singing songs from The Little Mermaid. Naughty Nautical is the color of those fish. I'm wearing it right now!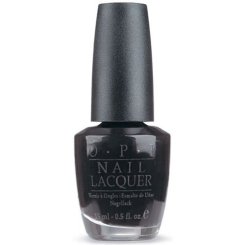 Imagine you are Lindsay Lohan and it's 2006, or imagine you are Stef Schwartz and it's today. Look at your hands. That's Black Oynx! I wore this color every day starting in 2006. Then in mid-2014 I decided to change my life and my nails wanted in on the plan. Still, I frequently return Licorice or Black Oynx like an old friend, and we hide in our hoodies together.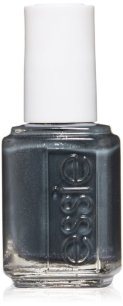 I'm really glad this is called Cashmere Bathrobe, because it reminds me of my favorite cashmere bathrobe! It's hard to pick which of my cashmere bathrobes is the best cashmere bathrobe — gosh I have so many — but after laying them all out on the floor of my billiards room and rolling over them in my underwear like I was rolling down a hill (but a flat hill), I found myself, finally, settling upon this shiny grey bathrobe. The best news is that now my nails can match my chill! I think this shade would look especially nice on a person with grey hair. You would basically be a silver fox. Who doesn't want to be a silver fox?
I'm too pale to pull off yellow nail polish, but if I was less pale, I would slather this all over my keratin because nothing says, "I know I seem weird but I'm actually really great! I'm just a little shy" like yellow nail polish. You can't get mad at somebody whose nails look like ten tiny suns!

This color is best if you imagine it's "Butter Please," like I did until ten minutes ago when I looked this color up on the essie website. I imagined a small pat of butter atop a blue plate. I don't know who would eat just a pat of butter on a blue plate, but Butler Please reminds me of that one shade of blue that looks good on almost everybody and that's why so many button-up shirts are that color. This is crisp and classic, like a summer's day.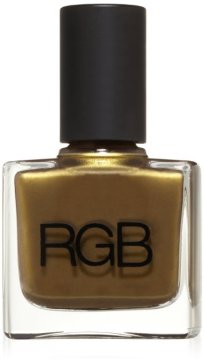 I know it looks gold-gold, but there's something vaguely green about it. This is the color of the magical pool of secrets or whatever it is that always comes up in a Harry Potter Sorting Hat quiz.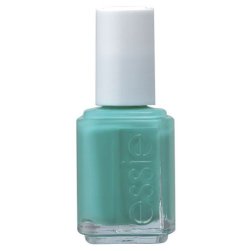 This color feels politely retro, like a color you'd pair with pink to decorate your bathroom in 1956, or the color of one of those wonderful but chalky after-dinner mints. This color says, "I'm a subtle person and a quiet classic who enjoys the cinema." My girlfriend put this color in my stocking, which I think means "let's spend our lives together forever, and sun ourselves in the Caicos, wherever/whatever those are." Sometimes I wear it with a matte topcoat and I feel like a vintage automobile!
"This vibrant green is the new fashion vibe," says OPI about this bold color. But they're wrong about jade being the new black. Jade is just Jade, it's its own thing, and that's good enough for me. Let those "fashion vibes" your girlfriend knows as "your fingers" tell the story of a woman who hugs trees and turns heads.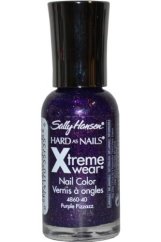 If you're gonna go purple, GO PURPLE. This color says, "maybe I've been to outer space or maybe I just own some space-themed leggings. Either way, I'm here to have a good time and NOBODY'S gonna stop me."

"It's back to cool when you're back in blue-black," says Essie. "This academy blue lacquer is the prep-school chic must of the season." What season? Fall, of course, even if it's winter. Fall like you're holding hands and running home with a prep-school chick, like in the Indigo Girls song but slightly different. This color says "I'm fancy but I'm not afraid to get a little dirty or join the Warblers." I love this color.