In My Top 10 Favorite Lesbian Movies, various members of Autostraddle's TV Team tell you about the movies nearest and dearest to our hearts and invite you to like all the same things we like. Today, TV Team Editor/Senior Writer Heather Hogan shares feelings about her favorite films of all time.

---
When I was watching Portrait of a Lady on Fire, I was mesmerized, but when it ended, I wouldn't have immediately put it in my top ten because — spoiler alert! — the ending isn't exactly happy and I just really, really love happy endings for queer people. I crave them. I need them! But this film permeated my consciousness and I couldn't stop thinking about it. I still can't stop thinking about it. It imprinted itself on me!
9. Imagine Me & You
For a very long time, this was the only queer love story with a happy ending that was readily available to queer people. It was a mainstream queer rom-com! I can quote this movie by heart, and I would sit down and watch it any time of day, any day of the week, any week of the year.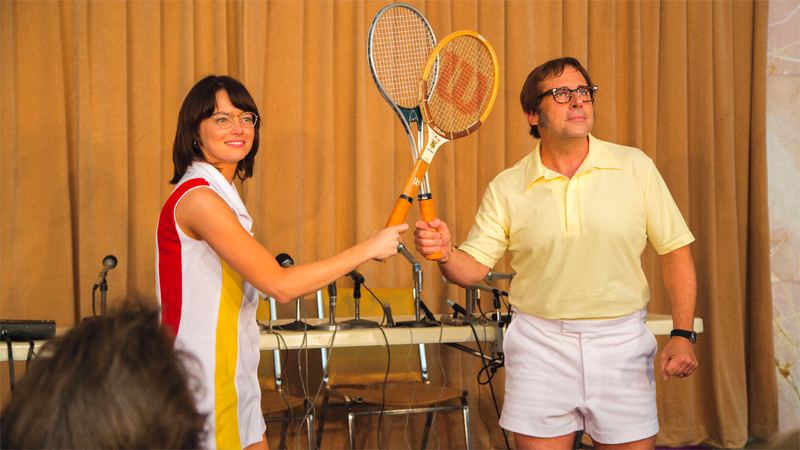 Billie Jean King has been a hero of mine for as long as I can remember. There are so few lesbian sports movies, and certainly there aren't any others with this caliber of talent released so widely. And it's not just about her feminism and athletic triumphs! It's about falling in love with another woman! All of it resonates.
7. Desert Hearts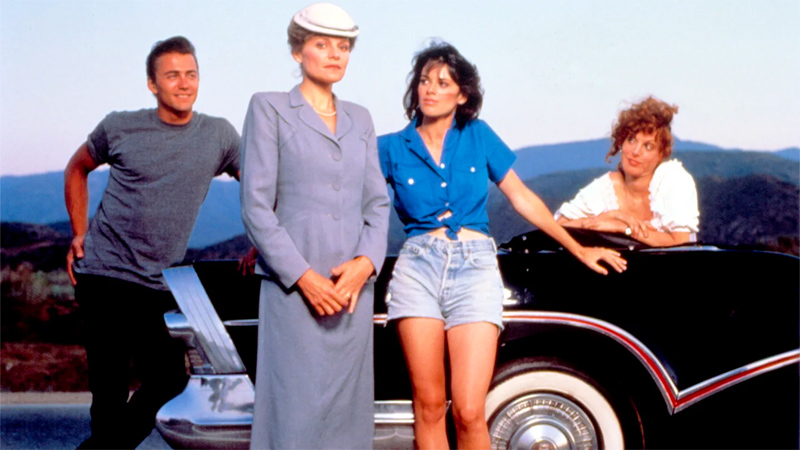 Desert Hearts holds up! It's romantic and empowering and funny, and it features one of the best lesbian sex scenes ever put on film.
There are so many things to love about this movie, but my favorite is when Rose teaches Sam how to ride a bike, and then they pedal up the sidewalk by the river together. It's heavy symbolism, especially set against Sam's dad (the typical teacher of daughters riding bikes) playing his guitar alone to music she created, learning to let her go. It's melancholy and hopeful and tiumphant, and that's a rare combination.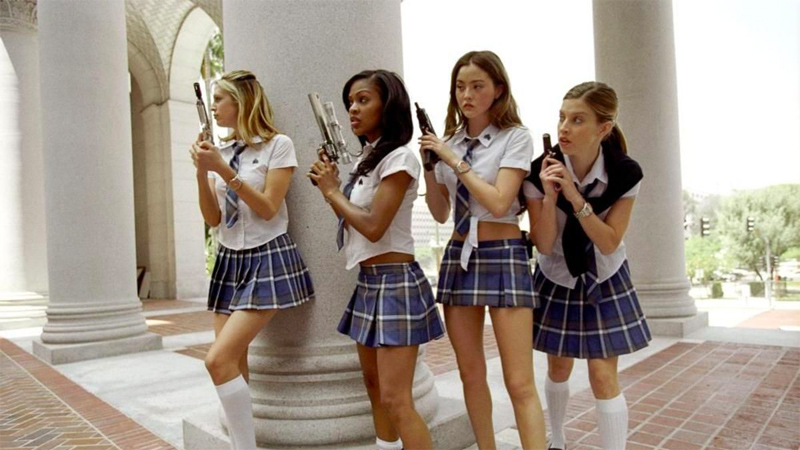 D.E.B.S. also holds up! It's as campy and ridiculous and hilarious now as the first time I watched it! There's hardly anything I want more than an Angela Robinson-helmed D.E.B.S. TV series.
4. Saving Face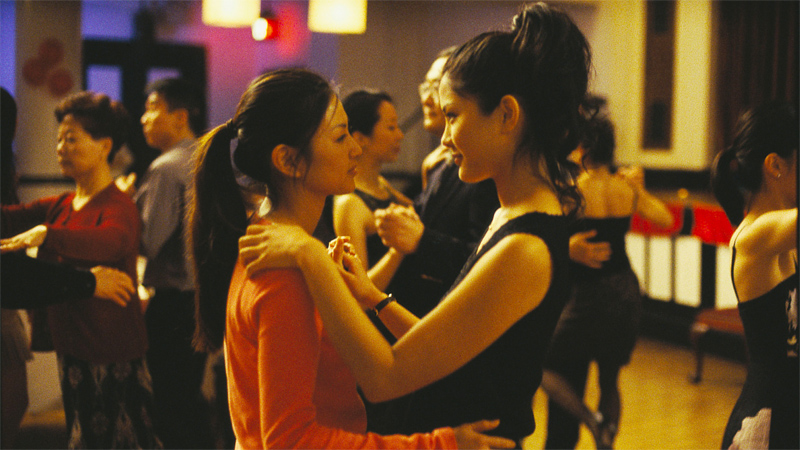 Saving Face was the first lesbian movie I ever watched. I thought, "Wow, lesbian movies are AWESOME." It was 2005. I was in for a big surprise. Alice Wu made a perfect film, and one that had never been made before and hasn't been made since. Multi-generational coming of age, coming out, centering Chinese-American experiences across generations. It's sweet and it's laugh-out-loud hilarious.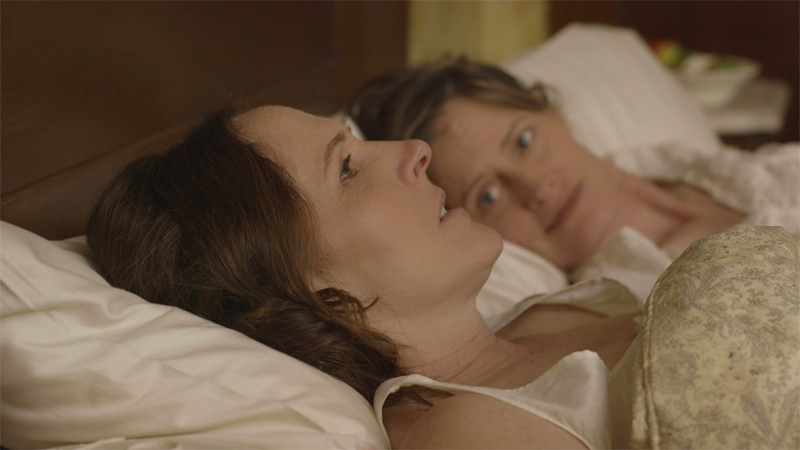 Writer/director Madeleine Olnek weaves together a hilarious, affectionate, piercing film — sourced directly from Dickinson's own letters and poems, without the unnecessary interpretation of male historians or critics — that's one part epic lesbian love story; one part poetic biopic; and one part relentless, satirical skewering of the patriarchal literary establishment that shaped our impression of Dickinson as a dour, virginal spinster.
🍍🦉🐛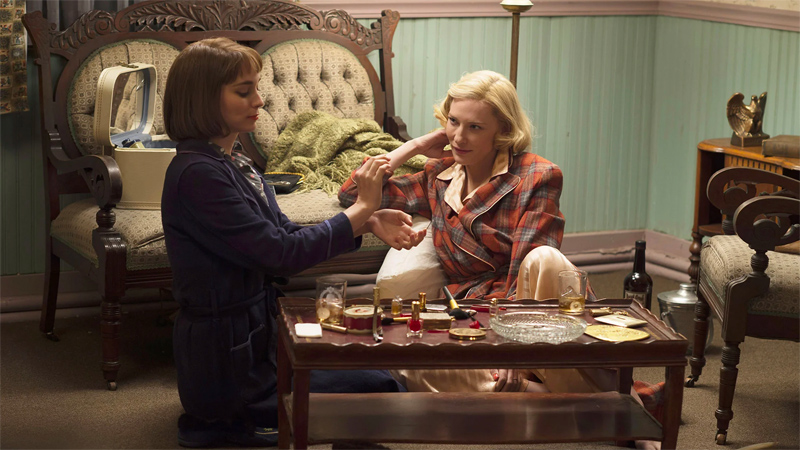 It's not just that it's a transcendent lesbian love story; it's that Todd Haynes made the bold decision to allow Carol's audience to laugh at men. Not with men. No, Haynes invited viewers to see the men in his movie — these husbands and boyfriends and duplicitous know-it-all notions sellers — through the eyes of queer women and to laugh openly at their silliness, unearned confidence, and expendability. In 1952!
---
Movies that almost made the list: The Miseducation of Cameron Post, Water Lilies, Rafiki, Princess Cyd, Kissing Jessica Stein, Appropriate Behavior, Booksmart, Grandma.