Hi! Did you guys pick up Metroid: Other M yet? I've been playing it for a couple weeks I'm just now writing about it because I don't even know, I mean what? I just…agh.
This review has been a long time coming because playing Metroid: Other M felt like a straight-up chore. But I really wanted to dig into it, even if digging into it was a lot like digging into something really awful and unpleasant, before actually writing down my probably harsh and deeply biased judgments. Which remained probably harsh and deeply biased. Let's begin.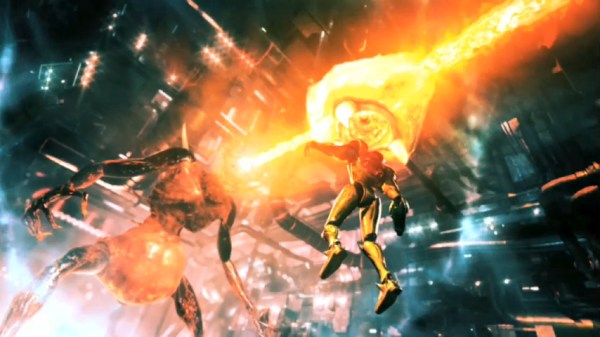 Chronologically, Metroid: Other M takes place in between Super Metroid and Metroid Fusion. The game begins when Samus wakes up on a Galactic Federation (read: government) ship. Upon leaving the ship, she picks up a distress signal coming from a derelict vessel floating around somewhere, so she figures "hey, I got nothing going on except this smokin' hot bod" and decides to see if she can help. When she reaches the source, she finds a Galactic Federation platoon led by her former Commanding Officer, Adam Malkovich, already investigating. The two decide to search the ship together, and this is where the actual gameplay begins.
Gender Trouble
I feel like Metroid: Other M made a pretty blatant (but probably not deliberate) assault on one of the rare non-sexualized, ass-kicking female protagonists in the gaming world. Throughout Other M, Samus reveals herself as a less confident, calculating and independent character than the Samus we know and love. And on top of being less certain, she defers to the Adam for direction.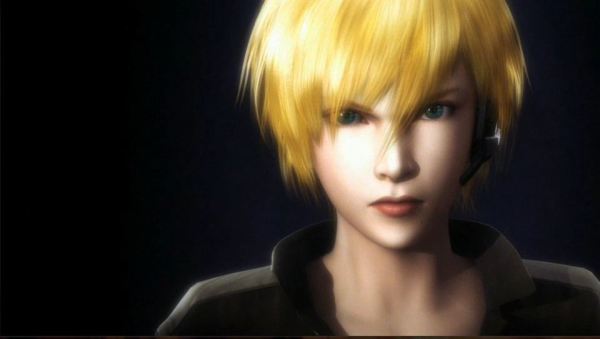 Where past Metroid games centered around Samus' boss fights and the ensuing newer, cooler loot, Other M opts for a more didactic structure. Now Samus can't put the sweet gear you collect to use unless Adam grants her permission. Like he waves his hand and says "Oh yeah, you can use that now I guess," and then you can.
Samus' newfound deference and uncertainty could feel like a humanizing, nuanced approach to the woman-behind-the-mask, but it just doesn't translate. Oddly, imposing these kind of limitations on our beloved heroine seem rather dehumanizing, particularly when paired with zoom-in close-ups of her…other assets. This cowed version of Samus feels more objectified than humanized, which is a downright let-down for such an iconic female video game figure.
Everybody's Talkin' At Me
In Metroid: Other M, the story is spoon-fed to you through a series of long, tedious cut-scenes and rampant voiceover-ing. And even Samus rambles on like a teenager at a house party who's gone a bit overboard with the cheap tequila. The real problem is that the story is told at you; you don't get to discover it for yourself or piece things together as you go along.
3rd Person Problems
Other M is mostly a side-scroller, and I gather this choice was meant to be a throwback to the Metroid and Super Metroid days of yore. All of the first-person play happens while your character is stationary, making it feel as though the whole first-person aspect was just thrown in there to appease fans of the Metroid: Prime trilogy since these different modes of play aren't really woven together.
At some points in the game, the camera required you to pan around until your focus fell on some key something or other, kind of like Where's Waldo but about a thousand times less fun. And until you managed to navigate the camera correctly, gameplay remained at a stand-still.
No Place Like Home
In the past, setting and landscape were paramount for Metroid games. Zebes, Tallon IV, Aether were among the beautiful, expansive maps that felt like home after hours and hours of lonely wandering. I couldn't help feeling like The Bottle Ship, on which most of the gameplay takes place, is cold and impersonal. And not in the ominous, threatening kind of way that can inspire atmosphere in a game. More just…straight-up cold and impersonal.
What Went Right: Shiny.
Much like Samus herself, this game is pretty but otherwise, well, hollow. This is a good-looking game, but that's all it is: good-looking. Not good-feeling, not nothin'.
---
What's the deal? Was my strong reaction a result of my attachment to the Prime games, some kind of emotion-clouded nostalgia centered around how they got me through several breakups?
What did you guys think of Other M? Did it make you want to dust off your NES? Or just huff Dust-Off? Just kidding, don't even think about doing that.