If you are a makeup nerd and/or a regular at your local Sephora, you've probably heard of Benefit Cosmetics. The San Francisco based company is best known for their sassy, retro-chic products that can be found at a variety of upscale retailers including Sephora, Ulta and Macy's. Benefit recently launched a new product, the "They're Real Push-Up Liner," a gel eyeliner pen which has been marketed with the best-selling "They're Real!" mascara.
The folks at Benefit decided the best way to promote these products was with a send up of Montel Jordan's 1994 hit "This Is How We Do It." It stars comedian Anjelah Johnson as her alter ego Bon Qui Qui, a persona Johnson has described as "ghetto fabulous" and was inspired by her brother and a Burger King Employee.
If you're reading along and thinking "Wow, that sounds racist," guess what? The video is really fucking racist:
https://www.youtube.com/watch?v=vmBQH4jV8Fw
There's everything from gratuitous close-up shots of denim-clad derrieres, references to violence ("Someone took my liner/They're about to get punched"), horrible dancing, one Black woman in the entire video (she engages in an exaggerated mascara application fight with Ms. Qui Qui), and every other racist and "trashy" caricature you can think of. This could be a recruitment video for The Iggy Azalea School For Basics Who Can't Rap Good And Want To Do Racist Stuff Too. 2014 was a great year for popular artists to capitalize off of anti-Black racism and make it their own aesthetic: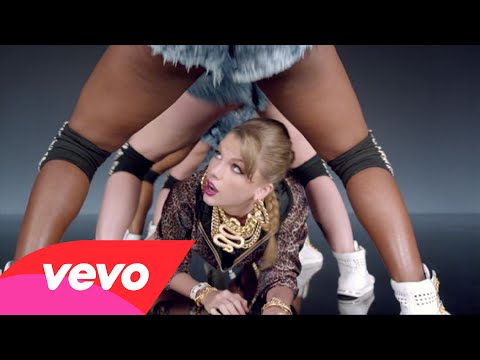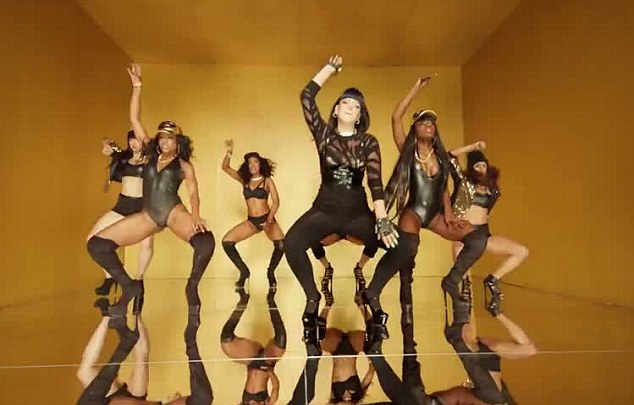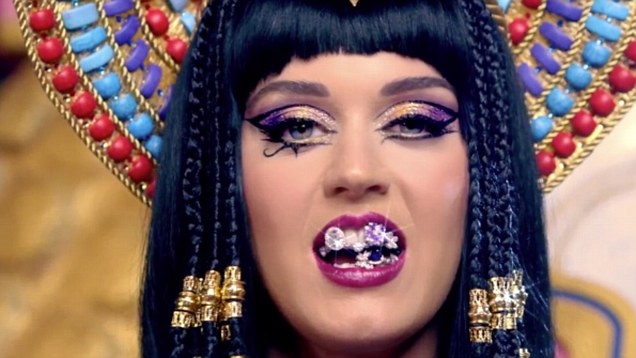 At For Harriet, Kimberly Foster remarks that "The clip is particularly interesting because I have not known Benefit to be particularly black girl friendly. Their products serve a fairly narrow market. Bon Qui Qui's affected speech and "ghetto" aesthetic are played up for laughs and purposely juxtaposed with to the "typical" Benefit customer." Dodai Stewart criticized Miley Cyrus for "playing" at being a minority specifically from a lower socio-economic level." The same thing is going on with this video. Johnson, who is of Mexican and Native American heritage, mentions "chola" eyebrows and $2.99 makeup in the same breath.
Kimberly Johnson is correct that the "Bon Qui Qui" caricature is not the typical Benefit customer. Benefit markets its products to the consumer who'd say things like "I just love 1950's fashion, I was born in the wrong decade," and has a skin tone within Benefit's limited range of foundation shades: They're white as hell. And they think Bon Qui Qui is funny.
When you don't even make products for Black customers, why worry about offending them?
Benefit isn't the only company to use racist ad campaigns. Illamasqua pulled a "Sorry not sorry you didn't understand our ART" in 2012 after they were criticized for a Christmas ad that featured blackface. According to a now-deleted post on he Illamasqua Australia Facebook page, "Alex Box, Illamasqua's Creative Director, has emphasised that this campaign is about colour ON the skin, not colour OF the skin, depicting polarity between the two images (both images are the same model) not race."
Uh huh.
Here's the ad in question:
Here's the toothpaste ad that Dodai Stewart posted in Jezebel's comment section:
Alex Box of all people should know that there are many creative ways to "emphasise colour ON the skin" without being racist.
In 2010, MAC and Rodarte received well-deserved criticism from beauty writers for their "Juarez-inspired" collaboration. MAC cancelled the collection, after beauty writers engaged in a public campaign criticizing the brand.
Benefit is a successful company on the strength of their products and services. They were one of the first brands to offer brow services at their counters, and now Benefit Brow Bars can be found across the country. "They're Real!" Mascara is a bestseller, and the Push Up Liner received praise and positive reviews when it launched in July. Benefit would do best to let the products speak for themselves, rather than letting racism speak for the brand. For Harriet sums it up best: "The frequency with which this discussion must take place is maddening, and I'm not one to give women of color passes for profiting from anti-blackness and classism because "ghetto" Black and Latina women deserve to be more than a punchline. "
Benefit Cosmetics would benefit (heh) from some feedback. You can find the brand on Facebook, Twitter, and Instagram.