Welcome to the gazillionth installment of Make A Thing,  where we make handmade gifts for people. Or ourselves. Or our cats. Mostly our cats.
Header by Rory Midhani
My neighbors have this really pretty hot air balloon porch decoration and I am a little obsessed with it. I'm also a huge fan of actual hot air balloons because they are stunning, but recently I looked up how much it would cost to ride in one and it's like $200. Is this actually a good deal? Any hot air balloon aficionados out there?
When I mentioned to my sister that I really want to make a hot air balloon porch decoration, she immediately suggested I make a fleet of them for my niece's room. I was skeptical at first, but then paper mache came to mind and now here we are, with paper mache hot air balloon decorations.
Yes, I'm aware it's technically papier-mâché, but I cheated and used Mod Podge so I can spell it however I want. Now let's get over ourselves and do this.
Paper Mache Hot Air Balloons
Supplies Needed:
+ Paper
+ Mod Podge
+ Balloons (I used smallish water balloons I had left over from camp that I forgot to give to my campers [sorry SS Sparkle Motion!])
+ Optional for hanging them to dry: string, safety pins
+ Paint
+ String/Embroidery floss
Level of Difficulty: Easier than keeping a straight face while watching Deanne Smith's kitten during the video for Nerdy Love Song.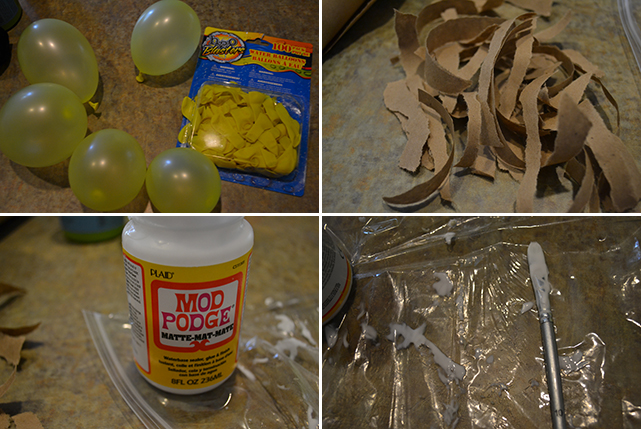 Make sure to use really thin strips of paper or they'll bubble on the edges and not create a smooth surface for your paper mache.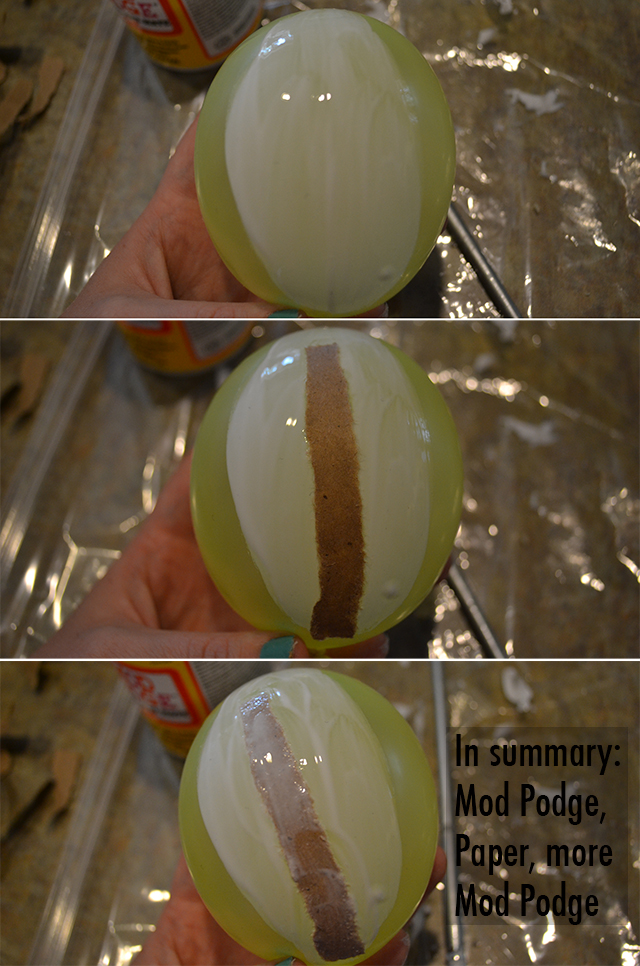 Seriously, aaaaalllllllll the Mod Podge. Just keep it going. I liked to Mod Podge the balloon, stick the paper on there, then apply MORE Mod Podge. Overlap and do as many layers as you want, but I did just one layer out of laziness.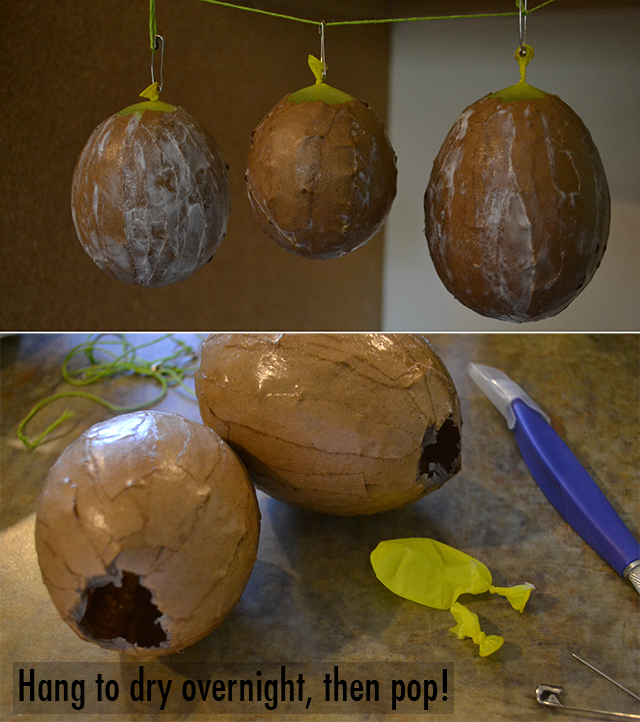 I think they look like weird coconuts.
Note: in the drying picture, I used thick strips of paper and it went wonky. Don't make my mistakes, kids! I thought popping the balloon would be seriously satisfying but it just kind of quietly deflated. This is the way the world ends, not with a bang, but with a really slowly and silently deflating balloon.
Don't worry about painting over your section lines. I just waited for it to dry and then redid them. I feel like Make A Thing could be called "Hansen Crafts: nbd."
The origami boxes were made using this super easy tutorial.
And yes, I totally used glitter paint what are you going to do about it.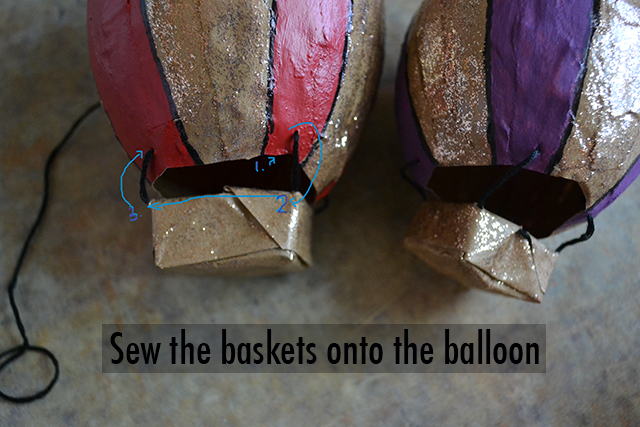 Check out my really well drawn instructions on those. Start on the inside, then go through the side of the basket, then from the outside into the balloon part. This is so much easier than it looks. It's okay if your balloon gets a little smooshed in this process. They're really forgiving if you push out the dents from the inside.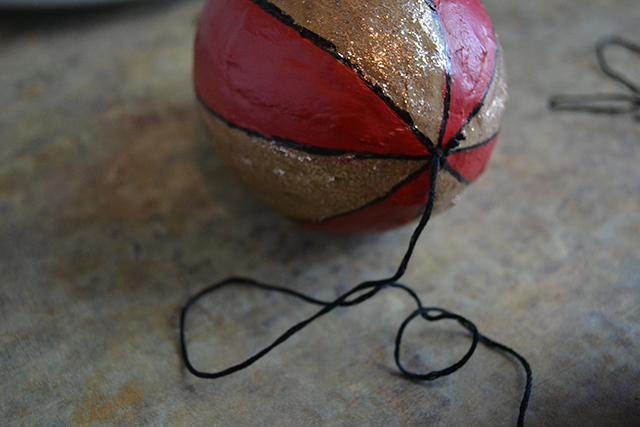 If your hands are nimble enough to get up inside the balloon to poke a hole, four for you, Glen Coco. I took the path of least resistance and left the knot on top because I got really frustrated and was crushing my balloon. Not worth it.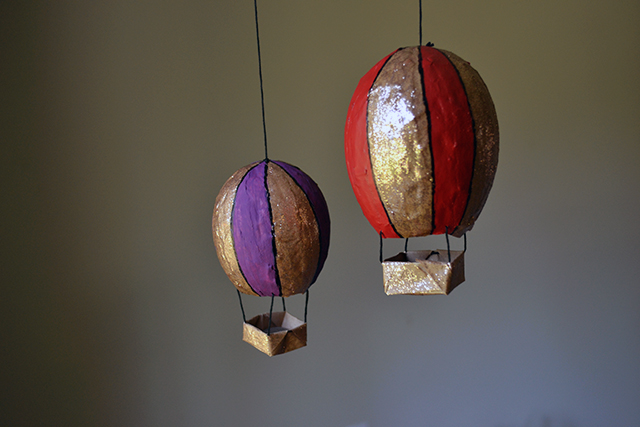 All done! I weighted down the baskets with pennies, but you can use anything handy within arm's reach. I hung Audrey's balloons in front of her window so they'd twirl in the breeze and sparkle in the light. I think she's going to love them.