Big Bang Theory
by Lizz
This week on Big Bang Theory Sheldon and Amy took their relationship to the next level. You know, they beat one of the Koopa Kids and threw their hats in the air just in time to see Amy get carried off to a new castle in another level. Or something.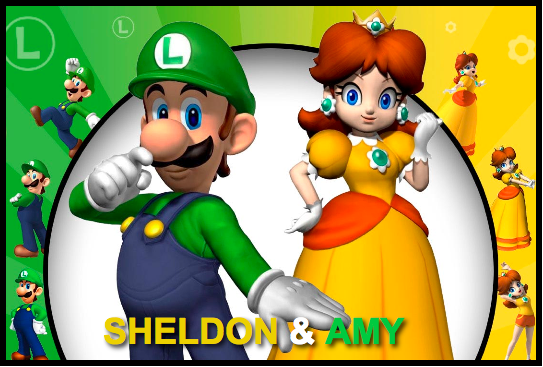 So anyway, the gang all heads to the amazing comic book palace of wonder in order to peruse some comics and maybe meet a hot chick like in that one episode a few weeks ago. Sheldon should have known not to bring his lady friend into such perilous nerd hunting grounds. It is in this fertile wonderland of superheroiness that, much like Penny before her, Amy encounters Stewart The Comic Book Store Owner.
While this is all going on, the guys are getting sucked in to the new Wild West and Witches expansion pack for their favorite vaguely named card game. That wasn't a joke, it's actually fantasy and cowboy themed. The special edition pack comes with a sheriff's badge. That turns into a wand.


Apparently it was at least better than the last expansion pack: Satanimals Pack featuring the Hellephant. I'm sorry– I need to interject here for a moment. Is it just me or would naming fake cards (or even real ones) for a Magic/Dominion style card game be the most fun ever? Like, where do I sign up for that profession?
So, moving along, we're back to Penny's apartment where she's spending a night with the ladies because even though she's the only person in the entire apartment building with any social skills she prefers to spend her time with her ex-boyfriend's friends' girlfriends. She's also spending the evening with wine. So, you know.
But just then, Stewart swooped in for the kill.
Amy: [Receiving a text] Guys, something happened.
Penny: What's wrong?
Amy: I think a boy likes me.
Bernadette: [Reading] Hi, it's Stewart. We met at the comic book store. I was wondering if you'd like to get coffee some time. It's okay if you say no, it might be the kick in the pants I need to start taking Zoloft.
So Amy goes on a date with Stewart because she's been dating Sheldon for like a year and their relationship has been progressing slower than an second grader's and Amy wants to get down with her goddamn get down. Nawmean?
Sheldon is not pleased, so he does the most logical thing he can think of. He asks out the only single girl he knows. Penny laughs in his face and explains to Sheldon that if you want to keep a fine piece of ass like Amy FF, it's not enough just to refuse sexual contact, ignore her and ask out her friend, you have to also start giving her backhanded compliments, duh. No but actually she tells him to talk about his feelings.
That super good advice that I suggest you all follow. Sheldon doesn't really have feelings though, so he crashes Amy and Stewart's date to renegotiate the paradigm of he and Amy's relationship.
Sheldon: With the understanding that nothing changes whatsoever, physical or otherwise, I would not object to us no longer characterizing you as not my girlfriend.
Amy: Interesting. Now try it without the quadruple negative.
Sheldon: You're being impossible.
Amy: Hi Stewart
Sheldon: Fine. Amy, will you be my girlfriend?
This was really much cuter than I can express. It was like watching a baby giraffe learn to walk. That's pretty much where the cuteness ends though, 'cause you know, obviously Sheldon draws up a relationship agreement. I want to know what is in the contract more than anything in the world. More than a new Harry Potter book. Seriously. I'd rather read this contract then see Brittana kiss. (Just in case Ryan Murphy is reading this, that was totally a joke. A joke. Emphasis for Comedy.) All we know so far is that, by Sec.5 hand holding is only permitted for saving lives, congratulatory handshakes and moral support during flu shots. Oh, and Sec. 4 covers ouchies and boo boos.
Community
"Documentary Filmmaking: Redux"
by Brittani
If you haven't heard, NBC is putting Community on the back burner come January. 30 Rock will replace the show and it's unclear when the remaining episodes will air. So essentially they're benching a show they'll probably cancel with another show they'll probably cancel. Meanwhile, Whitney will move to Wednesday to air in a new comedy block with that Chelsea Handler show. Lord save us.
Until then, enjoy the weird. There was plenty of it this week. Community poked fun at its own industry with the dean calling Annie his script girl (and then supervisor girl, lol) to "I loved you innnnnnnnnnnnn….IMDB." Abed was more meta than usual. Plus, Britta-Troy sexual tension.
The study group is cast in a commercial spot for Greendale. Pierce refuses to leave the trailer he rented until there is a trailer for him. Then he won't leave that until there is catering. Using Pierce to make fun of the real Chevy Chase is endlessly hilarious. Jeff is cast as the dean and thinks he will be so deany that Craig will hate it. He's wrong. So he plots to dean it up in front of a Luis Guzman statue so that footage can't be used.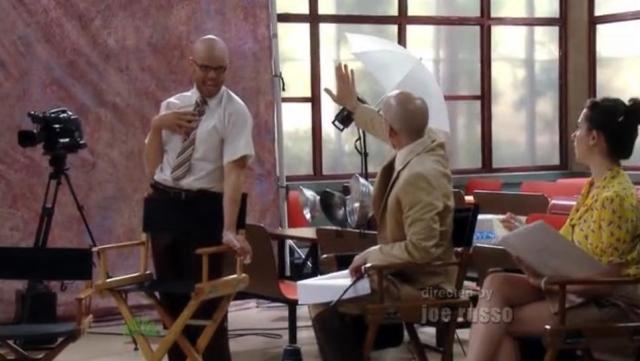 Dean Jeff: Welcome to Deandale Community Colledean. I'm a silly goose.
The show shows Dean Pelton's downward spiral into absurdist creativity and perfectionism. Like the last documentary episode, everyone is slowly driven mad by one character as Abed allows the madness to go on. Eventually he steps in to save them from their director but not before these moments of glory.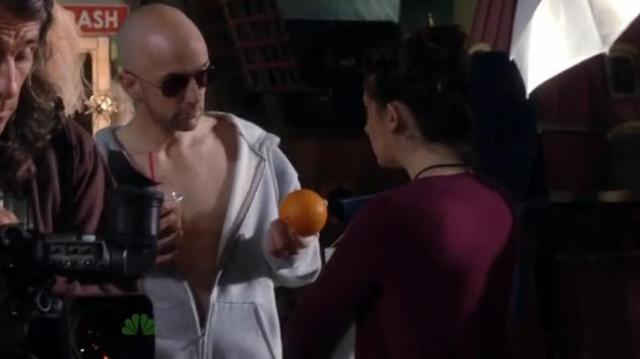 Annie: What's this?
Dean Pelton: Scene 4.
Dean Pelton: Fight the power. Fight it with your hugs!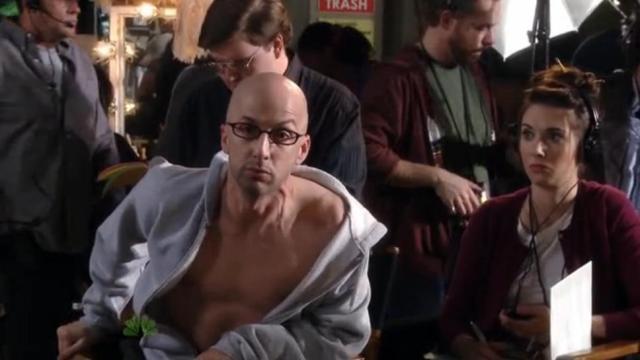 Dean Pelton: If you get this wrong one more time, I'm segregating the school.
Dean Pelton: And I'm sorry for what I've done to the ice cream machine.
Have you told your friends to watch Community? Is this the darkest timeline? Six seasons and a movie?
Parks and Recreation
"Smallest Park"
by Brittani
This episode was written by Chelsea Effing Peretti. WOLF MODE. Leslie is opening the smallest park in Indiana. After this project, Ben wants to back off the Parks and Rec department because he can't enjoy being around her.
Leslie: The title is currently held by Martin Luther King Jr. Park in Terriville. But guess what? Terriville sucks old car tires and so does Martin Luther…No! He does not suck old car tires. He was one of the greatest men in history.
Andy is going to take a class at the local community college and gets help from Ron and April, who of course give opposing advice. One of the classes is frisbee golf. Like frolf from Happy Endings. The repeat strikes again.
Ron: Of all my coworkers, he is one of a small number whom I do not actively root against.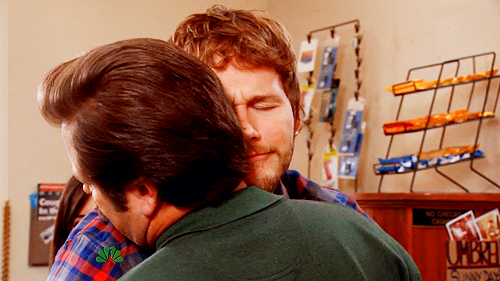 Ron: For the record I think you would make an incredible brunette. Ron Swanson.
Andy settles on Women's Studies. I really hope we get to see more of him in class throughout the season.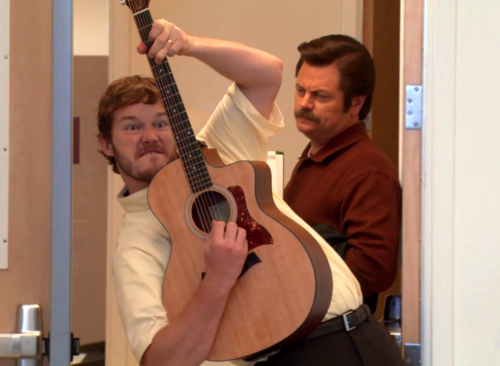 Andy: Hello ma'am who is just as equal as men. I would like one ticket for uh, women.
Leslie attempts to stall the park's progress by holding a community meeting despite Ann's advice.
Concerned citizen: Basketball courts attract undesirables to my community.
Tom and Jerry have to pick a new font for the Parks and Rec image revamp. Tom finds inspiration in Jerry's old ID and proves that he is actually pretty good at his job when he wants to be. It makes you wonder if a small part of him self-sabotaged Entertainment 720.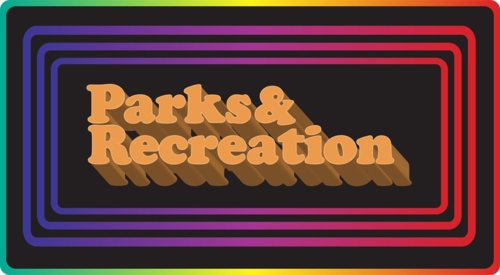 Tom: The only good font is the Sopranos one where the 'r' is a pistol.
Leslie is over the top and annoying but turns it around at the end of the episode when she realizes she's been wrong and steamrolling everyone. She wants to give it another go with Ben no matter what that means for her political aspirations. Ugh. Love, right?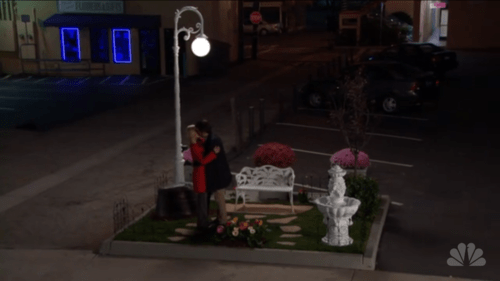 Are you happy they're back together? Are you glad Ann stood up for herself? Do you want a Ron Swanson scholarship?