My beloved friends,
I've been staring at a blank page for weeks, thinking about Tim Riggins. The lovable, aimless, sensitive, brooding scamp from Friday Night Lights. The only man I've ever loved. (Well, the only man I'm not related to that I've ever loved.) From the moment I told Carmen and Kayla and Riese that, after nine years, I was ready to pass along the Autostraddle torch and leap into the wild unknown to pursue new creative dreams, I haven't been able to stop thinking about Dillion Panthers #33. Because, dang, that guy knew how to say goodbye. In fact, one of the most moving moments on the whole show — which is full of sob-inducing scenes, by the way — is when Tim Riggins walks out onto the field after losing the state championship his senior year and places his cleats at the goal line. No fans, no teammates, no coaches, no cheerleaders; just stadium lights illuminating the dark Texas sky, and a guy who loves football more than anything in the world. The symbolism isn't subtle, but it's real.
I don't know how to talk about my feelings without talking about TV, or books, or movies, or video games. Fictional characters whose lives I've imprinted mine onto to help me make sense of the tangled, tricky, sometimes cruel and lonely world. And the first place that was ever okay was Autostraddle. That's actually a thing we say a lot around here: Only at Autostraddle.
Sorry I'm late, I just spent six hours doing Veronica Mars-style deep-sleuthing because this famous woman showed up on that famous woman's Instagram with their faces kinda smooshed together. Only at Autostraddle. What if I review The Land Before Time (1988) because that Kate Winslet lesbian archeologist movie is a slog? Only at Autostraddle. Just give me ten minutes, and I'll Photoshop Megan Thee Stallion onto a soccer pitch with Megan Rapinoe. Only at Autostraddle. Okay what about if I make a full black-to-white gradient chart of kittens called 50 Shades of Grey Cats? Only at Autostraddle. I want to write about how much I love my wife on Monday and how much I hate onions on Tuesday and how to use a cordless drill on Wednesday and a review of my favorite cartoon on Thursday and an essay about chronic illness on Friday. Only at Autostraddle.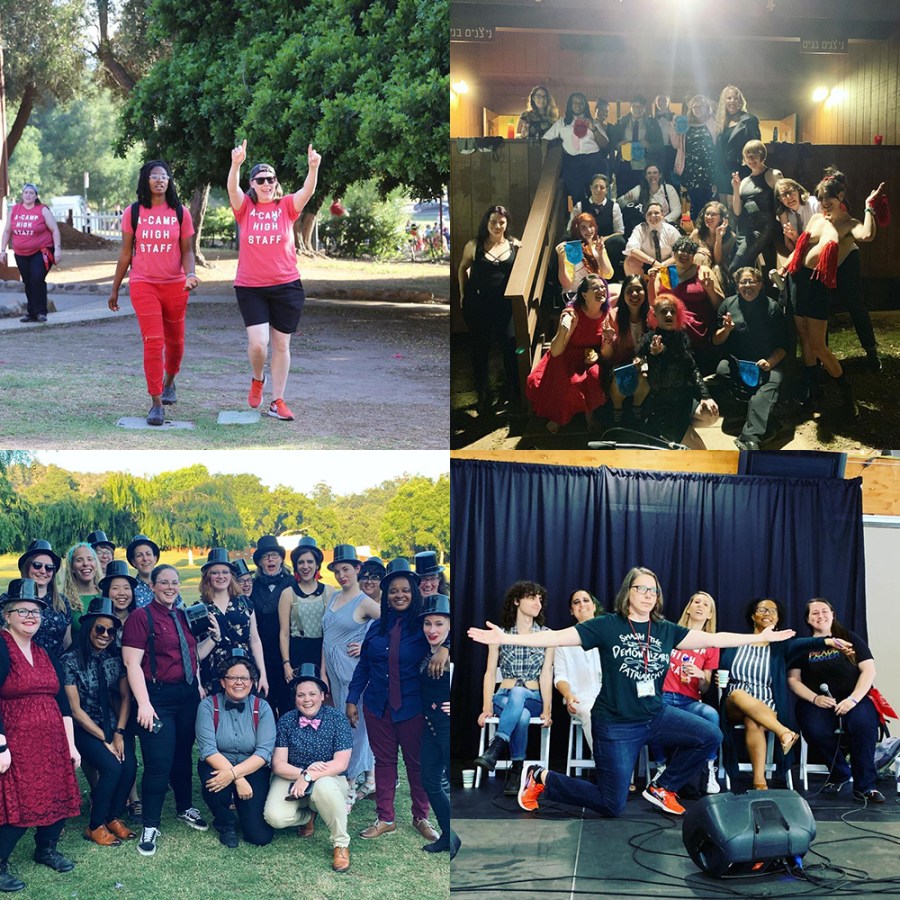 I walked in the door here and was invited to be as weird as I wanted to be for the first time in my life. I figured out who I am here, who I really am, because of so many of you and so many of my colleagues. Your kindness, your compassion, your generosity, your senses of humor, your commitment to doing what's right no matter how hard it is, your vulnerability, your courage, your willingness to hold the people you love most accountable, your innate and overflowing goodness. Over the past nine years, I have become a better writer, absolutely — but, more importantly, I have become a better person. The very best version of myself. And none of that would be true if it weren't for you.
You helped me embrace my butch identity and cheered me on when the bowties came out and the hair got chopped off. You helped me summon the audacity to believe in the kind of love that made me a wife. You guided me toward finally understanding, and then celebrating, my neurodivergence. You cheered me on when I rescued feral cats, you sent your deepest sympathies when friends and family passed away, you cackled at my silly jokes, and watched all my favorite TV right beside me, and when I got sick with Long Covid, you only held me tighter so I would have the strength to re-find my footing. The comments, the emails, the DMs, the cards, the letters, the coffee mugs and stickers and fountain pens and t-shirts and comic books and hand-knitted mittens and hand-woven friendship bracelets and hand-crafted ceramic gay sharks — you have given me more in my time here than I could repay in a dozen lifetimes. In my last Autostraddle Zoom meeting, I cried my little lesbian eyeballs out, sobbing about how I have felt more seen and loved in my time here than I could ever have imagined feeling, in all my whole life.
I feel like since I started with Tim Riggins, I should toss out my stats, to really drive home my time here in numbers. Nine years. 1,716 articles. 1.5 million words. Countless millions of pageviews. When I started writing for the queer internet, there were zero — ZERO! — queer women characters on primetime broadcast TV. In fact, almost all the sapphics were crowded onto one channel, one show: The L Word. Last year, GLAAD counted 596 total LGBTQ+ characters across all networks and streamers. (And yes, you're calculating correctly: Streaming TV absolutely did not exist when I started doing this work, but that didn't stop me from enjoying fan uploads and language-dubs of international shows on YouTube! Coronation Street and Hand aufs Herz forever!) I've been working my entire career in the middle of a representation hurricane! I've watched the world change as the landscape of TV has changed! Before I came to Autostraddle, I used to have to fisticuffs my co-workers for one gay TV thing to write about PER WEEK. Now there's so much gay TV, we can hardly cover it all, even if we never sleep, even at a glance.
The next part I can't write about, really. It's all very Jane Austen: If I loved you less, I could talk about it more, etc. It's just that working at Autostraddle has put me in the path of some of the most wonderful, brilliant, hilarious, genuinely good people in the entire world, people who are now some of my dearest friends.
My TV Team! Natalie, who I met because she had to call me out a hundred years ago for something very problematic I wrote, and who is now my constant sports companion and favorite co-writer. Valerie Anne, whose personal blog of Glee recaps I stumbled over during the show's first season, and who became my first queer writer friend. Nic, who drifted into my path during my #BooRadleyVanCullen Pretty Little Liars tweeting days, and who I never let go from that moment. Those two clown shoes are now my actual real life neighbors and some of my closest friends, my Dungeons & Dragons teachers and co-adventurers. Y'all know I would rush into and carry any of y'all out of a burning building, in my arms, Wildmoore-style!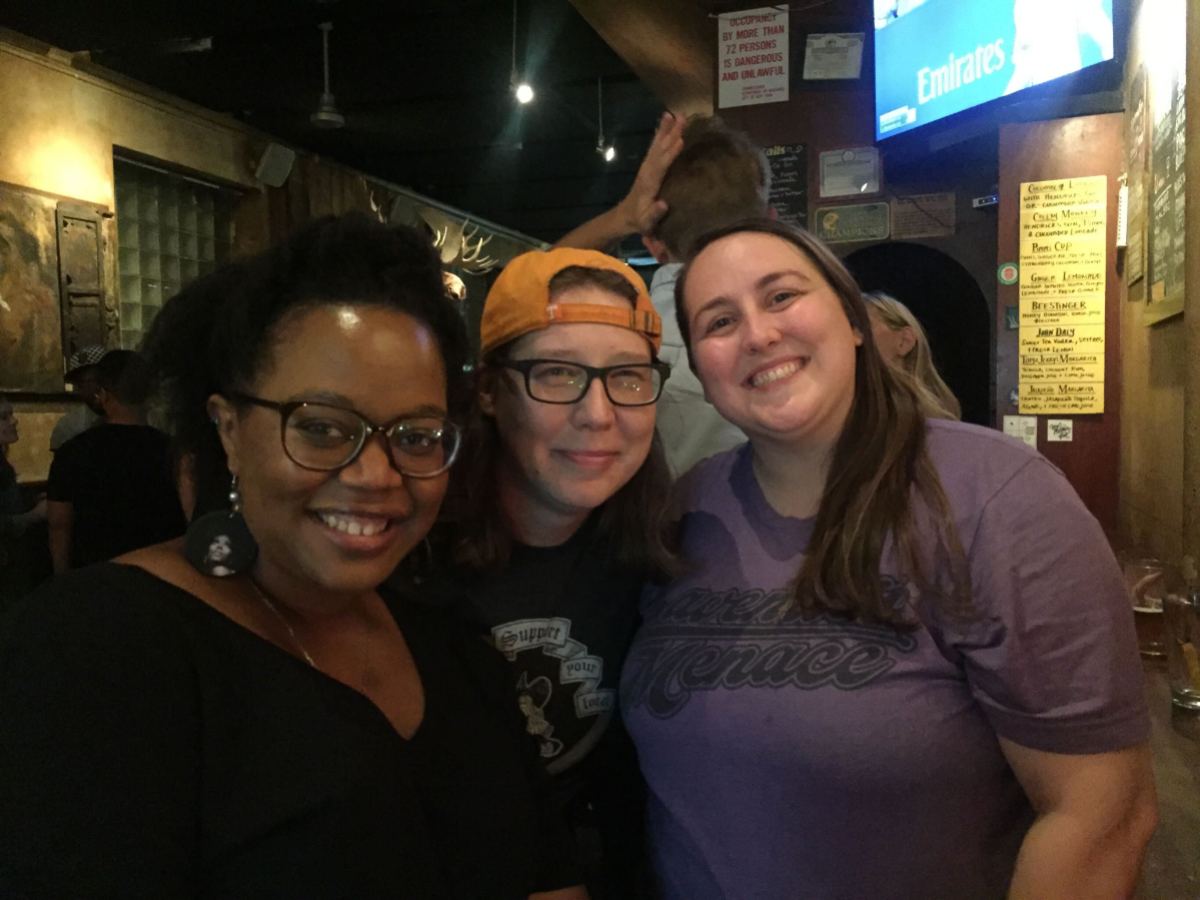 My senior staff! Carmen, secret queer sports femme, who came to me in a comment on a TV post and is now in charge of this entire publication, who gave me the absolute gift of her friendship and her leadership. Kayla, who somehow tells in-person stories even better than written ones (which is saying something), and who had me enthralled and in stitches when I met her at a rainy, spooky Wisconsin A-Camp. Nico, whose gift for wacky astrology posts is aspirational, and whose commitment to doing what's best for our A+ members is a kind of care that's unmatched. Laneia, the only person who really, truly got it when I said ten minutes on the phone with Dolly Parton would change my life, and who is the only person I ever met who could think of a fresh way to describe literally anything. Riese, who took the biggest chance in the world on me a decade ago, who cheered on almost every bonkers idea I ever floated, and who stood by my side when I got sick without ever flinching. We don't have matching tattoos, but we do have matching bruises and scars, and that's forever.
My A-Campers who became my beloved friends. And my other colleagues who spent time with me here and have gone on to do even more prodigious things.
Where could I ever have met a group of people that changed me on such a fundamental level? Who I will love with my whole heart for always? Only at Autostraddle.
Which leads me to the other announcement of this post: Taking over at Autostraddle Senior Editor is someone you also already know and already love: Drew Burnett Gregory. I'm just going to tell y'all exactly what I told the Autostraddle team: I could write twenty pages on Drew's qualifications. I could say there's no one on this earth who knows more about queer cinema than her. I could say that her ability to make all art accessible to all queers is unparalleled. I could say that I have seen her grow from a woman who wanted to write a single essay about Supergirl into an absolute powerhouse of TV and film criticism, Rotten Tomatoes top critic, dozens of film festivals. I could say that every dream she's ever shared with me is a dream I believed like the sun, because they were her dreams — and that would all be true.
But what I really want to say about Drew is that her courage to engage fully with queer art, to search for new ways to appreciate everything she watches, is aspirational. And somehow, through some kind of magic and mind alchemy, she's also able to never settle for less than what she believes this community deserves. She can find ways to love and relate to almost any story, and then she can stand confidently in that love and ask for more. I have been watching her do it for years now and it has never stopped blowing my mind, and inspiring the absolute heck out of me.
Thank you all for understanding that I will never be able to write a book, or chase after the fleeting butterflies of whispered dreams, while also working full-time at a place that calls to me the way Autostraddle does. I will always put it first because I love it too much not to. Plus, I know for sure — like a bone-deep knowing — that this is the absolute perfect time for me to transition out of my role, and for Drew to step in and live out her own editorial dreams. She is so well-loved and so widely respected and there is no doubt that her time as an editor here is going to be one of renewed enthusiasm and energy.
This is not even close to the end of my writing career (I hope!). I'm really trying to publish a dang book of essays, I promise. Everyone always asks, and friends, I sure am working on it. In the meantime, your support of my newsletter would mean the absolute world to me. That's where I'll be twice a week for the foreseeable future as I figure out what the next phase of dreaming looks like for me. And, of course, you can find me on Twitter, Instagram, and Blue Sky.
The thing I love about Tim Riggins' football send-off is, well, what human on earth can ever really say they left it all on the field? It is such a rare and impossible thing to look back at any time period in your life — even four quarters of some kind of sports matchup — and say, yes, I gave it literally everything I had. This is my last week at Autostraddle, and as I think over my time here, I firmly believe I could drop my cleats at the goal line with pride. Not every play went the way I hoped it would. Not every decision I made was the right one. But, man, I did some cool stuff with some awesome people, and I left all my sweat and blood and every bit of effort I could conjure on the field. I'm sad and excited and hopeful and proud. So proud. Mostly, though, I will remain forever grateful that you took this journey with me. Clear eyes, full hearts, thank you.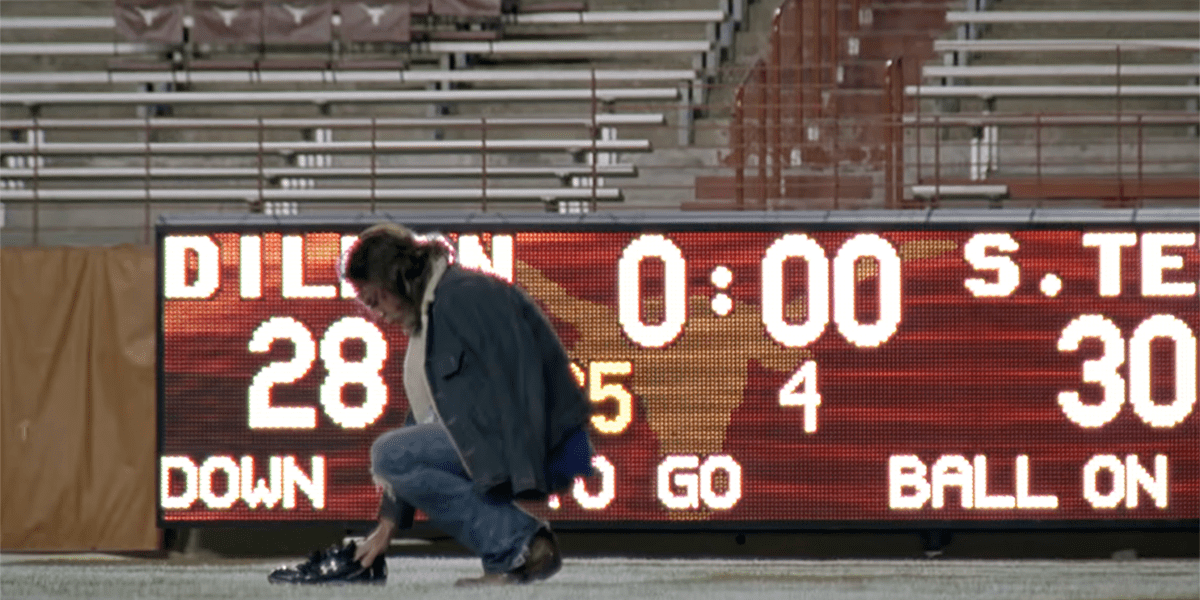 love,
Heather