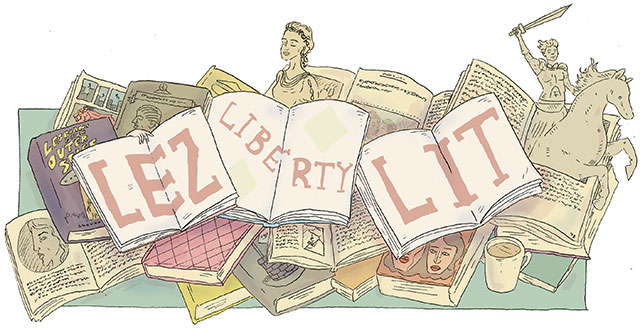 Hi and welcome to this week's Lez Liberty Lit! It's okay to not finish that book you started and hate and that you don't want to read any more and that you feel like you have to finish. Just put it down. Slowly. Now close it. Now take your placeholding finger away. There. That's better. Now go read something good.
Things About Queer Books (And Other Books Relevant To Your Interests)
Roxane Gay will be the first black woman to write a Marvel comic book because somehow that hasn't happened already (???). She's teaming up with Ta-Nehisi Coates in the Black Panther universe and will focus on queer black women:
"Her story, written with Mr. Coates, will follow Ayo and Aneka, two lovers who are former members of the Dora Milaje, the Black Panther's female security force. 'The opportunity to write black women and queer black women into the Marvel universe, there's no saying no to that,' [Gay] said."
These queer books set at summer camp are relevant to your interests and include Lumberjanes, and some other books.
Translated fiction is having a moment. In the Guardian, Rachel Cooke notes: "There are, quite simply, a lot of great translated books out there now, their covers appetising, their introductions informative, their translations (mostly) works of art in their own right."
Here is a Buffy the Vampire Slayer adult coloring book.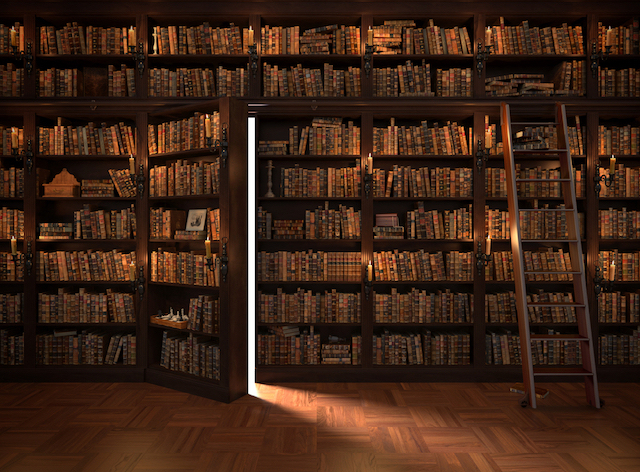 Library fines can suck.
What smut did you secretly read as a kid?
Some suggestions for reading more books as an adult. You could also try reading and walking. Or, here are the best places to read a book in Los Angeles.
The Chicago Manual of Style Q+A is a delight.
Christina Crosby's essay collection A Body, Undone: Living On After Great Pain is primarily an examination of the queer body, writes Barrie Jean Borich at the LARB:
"Lost in the contemporary civil rights context of mainstream LGBTQ politics is the greatest gift queers bring to human discourse, which is primary attention to the personal and political urgency of embodied desire. Our stories, over and over again, illustrate the ways we humans require access to the joys of the body if we are to enjoy a livable and liberated life. What then does a feminist and queer theorist, committed to reading and living through understanding formed by felt pleasures, do with the story of the broken self? Crosby's choice is to pummel directly into the ambiguity of her present condition."
Did you read Harry Potter and the Cursed Child? That's nice. For everyone else: let's talk about pretending it doesn't exist in the comments!
You will always have more books than space.
Book Things To Do In Person
8 August, New York: Contributors to Sinister Wisdom 101: Variations, a "special volume of the 40-year old lesbian art and literary journal Sinister Wisdom, explores the varied meanings of lesbian feminism in today's world," will read at the Dixon Place Lounge (161 Chrystie Place), 7:30 p.m. to 9 p.m.
19 August, Ottawa: Ottawa Capital Pride is holding a one day comic convention with entirely queer content (101 Lyon St. N), 11 am to 11 pm.
4 September, Melbourne: As part of the Melbourne 2016 Writers Festival there will be a queer literary salon (Bella Union), 5:30 p.m.
Know of a queer event with literary merit? Send it to us! The Liberty Lit is bi-weekly.
---
Books! They are really great. You just won't believe how great they are. You may think that the Internet's great, but that's just peanuts compared to books. In Lez Liberty Lit, we talk about queer books and literary shit that's happening that you should probably care about.
The name "Liberty Lit" was inspired by the short-lived literary journal produced by Angela Chase at Liberty High School in 1994.