Yesterday afternoon we as a community were forced to face a grim reality: Showtime was cancelling The L Word: Generation Q after three seasons. In the ensuing hours, cast members have been posting on their social media accounts to mourn its loss and also sometimes to provide interesting commentary on the show!
Jacqueline Toboni (Finley) wrote that she "love[s] the show and the people it brought into my life" and also thanked watchers for their support, promising to post Behind-the-Scenes photos all day. She has followed through on that promise and it has been pretty adorable! Here's one of those posts, which I have chosen obviously because the only thing cuter than Finley and Sophie is Jacqueline and Rosanny:
Leo Sheng (Micah) also posted on his instagram account, adding: "I have been forever changed by Micah Lee, by the fans of this show (returning & new), and by the people I have met along the way…. I wish I could express just how grateful I am for the last 4 years; the opportunities I've had, the messages you have sent, the stories you've shared. The landscape of trans representation & visibility on screen continues to evolve so rapidly, and I am so eternally honored to have played a part in it."
Rosanny Zayas (Sophie) posted a carousel expressing "nothing but love, respect and absolute gratitude."
Arienne Mandi (Dani) posted "love you all" in her carousel, along with another that said "thank you for everything."
Jordan Hull (Angie) has been posting memories in her stories, writing, "I grew up on this show. The cast are my family. Thank you all." In a grid post, she added, "Endless love for the family I've made on this show. I'm the luckiest queer in the world to be raised by a bunch of queer superstars."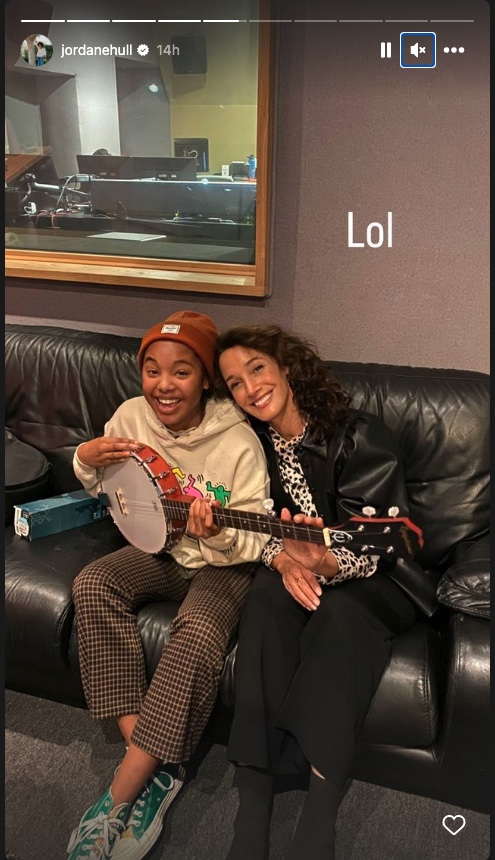 Jamie Clayton (Tess) posted a little tribute to Tess on her stories: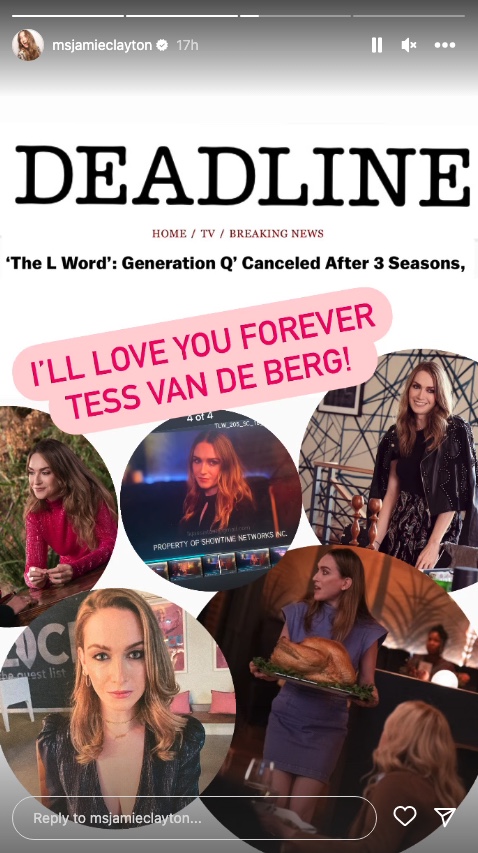 Heidi Sulzman, who joined the cast in Season Three as a delightful love interest for Carrie, also posted that the show was "a hell of a lot of fun while it lasted':
Stephanie Allynne wrote, "thank you for having me and for introducing me to Nat Bailey who proved life can be full of commitment, freedom, confusion, disappointment, risk, new experiences, and the beauty of things coming full circle. it was a pleasure to play a character who used a humidifier, was committed to her nightly hand cream routine, wore Theory and loved sex, orgies, and polyamory."
Former Autostraddle calender model Carmen LoBue also published a few tributes to the show on their instagram feed, writing, "I love these humans so much. It's a privilege and an honor to share space with y'all!"
And finally, Kate Moennig (Shane) wins the Soft Shade award for this one!! We love to see it!!