LIZZ'S TEAM PICK:
First there was Fuck Yeah Ryan Gosling. It was funny but, I mean, it was mad heterosexual and kind of boring. I looked at it a few times, but mostly because as far as I'm concerned Ryan Gosling looks like a Muppet. Amirite?
Then, like a beacon of comedy light shining down from Relevant To Your Interests heaven, someone developed Feminist Ryan Gosling. I mean, these are the folks who brought us Hey girl. I mean… Woman. What's not to love? I looked at this a lot.
That was all fine and good until something else happened. Something I didn't expect. I had been thinking about making a "Hey Girl" image site, I even slipped a Portia de Rossi in there. But nothing was sticking. Until I discovered this. How could I not have thought of this myself?
Someone started Hey Girl It's KStew, and it's brilliant. I love love love Kristen Stewart so I was super bummed to see that the tumblr isn't taking submissions. I made a few of my own anyway.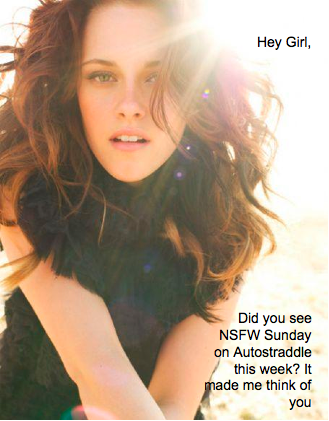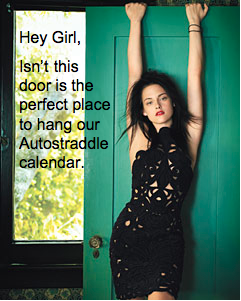 Update: It has been brought to my attention that Hey Girl It's KStew is written by YoungCreature. According to their site, YoungCreature "is a blog focused on exposing and supporting queer musicians, artists, filmmakers, writers, troublemakers, and earth shakers."
Also, as of just a few minutes ago, you can now submit! I encourage everyone to submit Autostraddle-related stuff!!
Riese's Update: Back in April 2010, we featured Young Creature in Eight Queer Blogs We Really Like Right Now.  ("the internet is the size of a thimble" – laneia)