Sebastian's Team Pick:

Justin Vivian Bond has a message for straight Americans about their role in antigay/antitrans bullying and in fighting antigay/antitrans bullying. It's about responsibility and the fact that LGBTQI Americans need the help of their allies, damnit. And I know straight people make up a small percentage of our readership here at Autostraddle, and most of you probably don't need to hear this, but if everyone could repost this, email this, share it on facebook, tweet it, +1 it (what social media am I leaving out? Hell, maybe go old school and print this and post it around your town!) maybe we can help spread V's important words.
Jamey Rodemeyer was 14 when he decided the bullying was so bad that his life was hopeless enough to end it. Or perhaps when he let the bullies' words get to him and started to feel like he was somehow wrong. We can't sit by and let this continue to happen. And it's not the queer community's sole responsibility to stand up against homophobia and transphobia.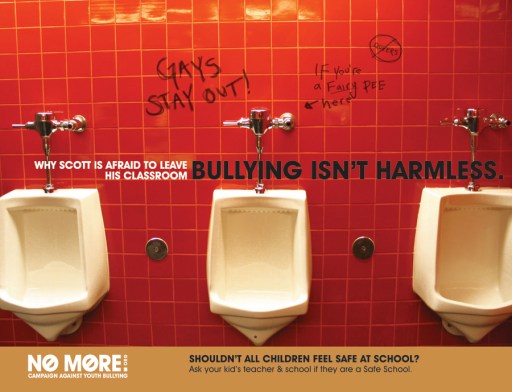 Here's an excerpt of V's letter:
"Parents and educators are allowed, even forced sometimes, to be passive in the face of shameful and outrageous behavior on the part of their charges because they have had their own hands tied by legislators and a "moral" minority who claim to represent "our" values. But remember, the civil rights movement would not have been nearly as effective if white people hadn't joined with African Americans to create the necessary changes to end institutionalized racism. It should not only be the responsibility of the LGBTQ community to protect certain youth. It is time for YOU to stand up for and be accountable to all America's children. Not only LGBTQ children, but all the children who are forced to live in a world of unnecessary cruelty and also—maybe even more importantly— to the bullies who are being allowed to destroy their own chances at happiness by passive adult bystanders. It is time for all Americans to come together and end homophobic and transphobic language, and to take action to protect the childhoods of ALL of our children, not just some."
Read the rest at Justin Vivian Bond's blog.