How long has it been since Jodie Foster was on our TVs? Too long, friends. Too long. But fear not! — for she has returned in full force in the trailer for HBO's True Detective: Night Country! She monologues with that voice. She swears. She wears a bunch of layers and tromps around in the snow. She says riddles (again, with that voice). Her name is Liz. She gets real close, face-wise, with her nemesis(?). They stomp some more in the snow. They glare. They snap at each other. They step closer. They glare harder. THEY CUDDLE CLOSE IN THE FROZEN NIGHT USING ONLY THEIR BODY HEAT TO KEEP EACH OTHER ALIVE. The all-time greatest trope in history. See for yourself.
I know, I know, all the other sites are talking about grit and horror and whatever, but that's why you're reading Autostraddle dot com — because you want someone to scrub through these trailers frame-by-frame and uncover the sapphic secrets hidden within. If you didn't catch it, I got ya: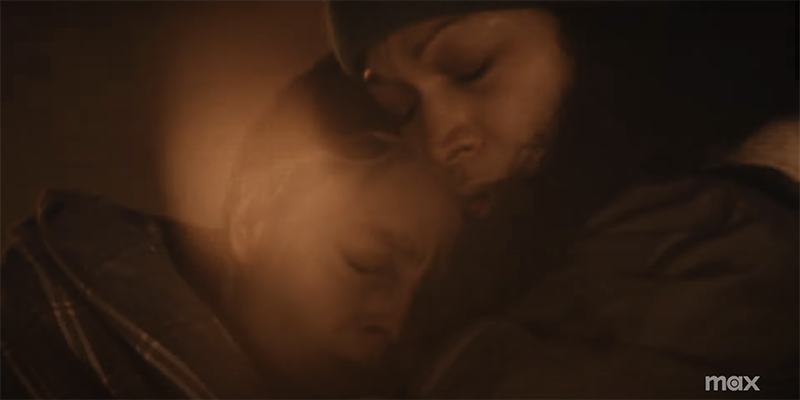 Anyway, I can't even tell you what the real plot of this thing will be. Looks like maybe a monster or a cult is snatching up Alaskans in the dark and leaving their shoes behind? And also perhaps it could be one of the other "kind of people who come to Alaska" who is doing the snatching. Such as: serial killers? Someone from the The Assassin Brotherhood? Either way, Jodie is PISSED and decides that taking herself into the Alaskan wilds in the middle of the night is a smart idea. (That's not even a good idea when there's not a body-grabbing monster in your midst!) All I know is my Gay TV Senses are tingling!