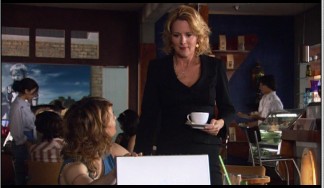 INTERNET: I know this will come as a big surprise to all of you reading this, but lesbians love the internet. A recent poll conducted by a Stanford professor of sociology and published in the USA Today found that of couples surveyed who had met in the last two years, 23% of heterosexuals and 61% of gay & lesbian couples reported meeting online. Regardless of when they met, at least 32% of respondents said friends brought them together. The workplace is decreasing in popularity as a place to meet your match (if only everyone worked in a restaurant, where "sex thrives in the close quarters and steamy atmosphere...with the high-drama personalities who work there.")
Most studies about gay & lesbian internet use have always indicated that GLBTs are heavier internet and social networking users than their heterosexual counterparts; a 2008 Harris Interactive poll found that approximately 75% of LGBTs are heavy internet users compared to 59% of heterosexual users.
It's cute that the USA Today, which has never been lauded for its liberal leanings (it stays almost relentlessly neutral on everything, which is refreshing at times I suppose, as are the infographics, large color photos, and McDonald's checkout lane placement) included lesbian couples in their "how we met" gallery.
MEGHAN: Meghan McCain on the Tea Party and Sarah Palin's hypocrisy. Okay she's winning me over. (@huffington post)
CUTIES: Speaking of couples that defo did not meet on the internet; Phyllis Lyon, lesbian rights activist who married her partner of 55 years, Del Martin, in San Francisco in 2004 and again in 2008 (they were the first to be married after same-sex marriage was legalized) in San Francisco, is interviewed in the San Francisco Gate. Martin died a few months later (thankfully same-sex marriage was able to protect them just in time — "when Del died, there was no question about her insurance and inheritance. It all came to me, so that's important.") It might be the cutest interview of all time. Actually my eyes watered a few times, not gonna lie.
Q: What was different about getting married the second time?
A: We wore the same suits, but we had to get the pants shortened. We'd shrunk!
NIGHTLIFE IN NYC: Remember the Roxy from the 80s filled with hundreds of gay men and women dancing to Madonna til the wee hours of the morning? Well, a massive project is being proposed for W. 42nd Street that, should it come to fruition, would be the largest and most elaborate gay entertainment complex in the city.
Officially described as "The Out NYC: a hospitality and entertainment destination geared to the gay community,wp_poststhe project, due to be completed by early next year, is informally dubbed "a hetero-friendly urban resortwp_postsby its developers.  In addition to 123 guest rooms and a 10,000-square-foot dance club capable of serving 750 patrons, the project will also include a gym, spa, restaurant, and 24/7 café, making it the most ambitious commercial development ever to court New York's gay community.
Although the word "LGBT" is tossed around in the article a lot, there is otherwise no indication that women are a part of the plan:
With only three Manhattan gay nightclubs — Splash, the Monster, and Escuelita — licensed for dancing, and a total capacity of less than 2,300 patrons combined, Blair, Sutter, and the Parkview team clearly see a ripe opportunity to fill the void in nightlife options, particularly for Hell's Kitchen's swelling gay population.
THAT'S FINE WE HAVE CANDLES AND BATHTUBS PARTY ON. (@gaycitynews)
VALENTINES DAY: But speaking of Gay Nightlife… what are you doing on Valentine's Day? We're going to this party!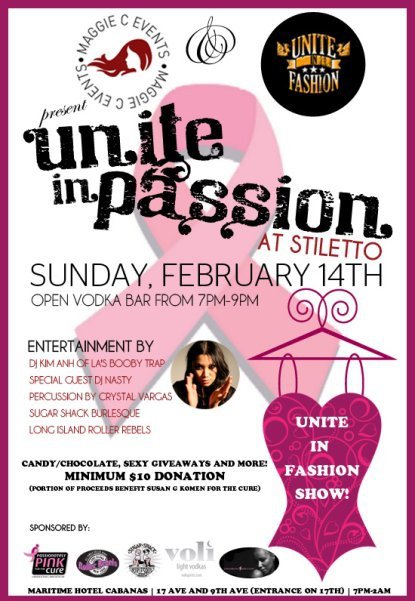 A portion of proceeds benefit Susan G Komen for the Cure. Open vodka bar is from 7pm to 9pm at Maritime Hotel Cabanas on 17th street and 9th avenue. Party goes 'til 3AM for those of you that REALLY like other people a LOT!  There will be percussion by Crystal Vargas, and other entertainment from Sugar Shack Burlesque, Hard Body and Long Island Roller Rebels, as well as "candy/chocolate," "sexy giveaways" and more!
OPRAH: Last month we wrote about the transgender high school quarterback now turned lesbian filmmaker. Today (Thursday), Oprah will be interviewing Kimberly Reed on her talk show. Stay tuned tomorrow for the full interview. (@oprah)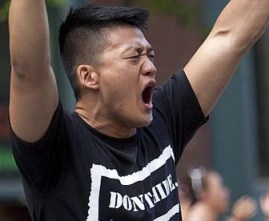 NYC PRIDE PARADE: Autostraddle BFF Lt. Dan Choi has been named the Grand Marshall of the New York City Gay Pride Parade, taking place June 27.
PREGNANT MAN: Thomas Beatie is now expecting his third child! So far Max has no comment.(@momlogic)
GAY STUDENT SUPPORT PROGRAM: Despite facing a projected $113 million two-year deficit, San Francisco's school board has unanimously agreed to fund a $120,000 support program for "lesbian, gay, bisexual, transgender and questioning" youth issues. (@sfgate)
FASHION: The Council of Fashion Designers of America's Health Initiative held a talk moderated by Dr. David Herzog on the health of models and tiny sample sizes. Jezebel's Jenna was there. Topics discussed include young Russian models, Vicodin and Adderall abuse, and the "complexity" of "eating problems." (@jezebel)
BABY GOT BACK: Actual scientific study: Optimal Waist-to-Hip Ratios in Women Activate Neural Reward Centers in Men. (@plosone)