There is nothing good about children killing themselves or the culture of rampant homophobia and self-loathing that facilitates that. But if there were hypothetically going to be a marginally positive side effect, it would be the increased awareness of the problem that incites people to action. In the wake of the recent tragic deaths, we have at least had the solace of watching people respond and thus our world becomes a slightly better, safer, more livable place.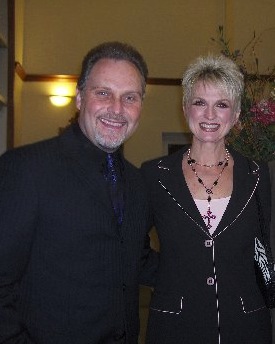 This week pastor Jim Swilley of a Georgia megachurch came out, saying that while he's known he was gay since childhood he's hidden it his whole life – until the recent rash of suicides made him realize he needs to speak out. His story is actually incredibly sad – he says his wife and the mother of his children also knew he was gay when she married him, but the two agreed to keep it secret forever. After the two separated, and after the suicides of kids like Tyler Clementi and Seth Walsh, his ex-wife told him she thought it was time for him to tell the truth, and after some time he agreed.
"As a father, thinking about your 16-, 17-year-old killing themselves, I thought somebody needed to say something," he told WSB TV in Atlanta. "I know all the hateful stuff that's being written about me online, whatever. To think about saving a teenager, yeah, I'll risk my reputation for that."
Also doing their part: the British! In a pretty amazing display of Recognizing The Source of the Problem and Working Towards Systemic Change, this North London school has been including important queer historical figures in its curriculum over the last five years, and they claim that homophobic bullying has virtually ceased to be a problem at their school. Their subjects of study include people like Oscar Wilde and Alan Turing, whose incredible contributions to the Allied effort in WWII were cut short when he was persecuted for homosexuality by the British government and subsequently committed suicide. It's tragic but also feels appropriate that his life is now inspiring children to treat others equally and perhaps make suicides like his less likely. Nearly half of secondary school teachers in Britain say that homophobic bullying is common when polled, but Stoke Newington Secondary School is training other educators over the summer on how to implement their curriculum to help solve the problem of violence and bullying on their playgrounds.
As a sort of cherry on top, it's been announced that although books dealing with queer subjects consistently top the list of books attempted to be censored, the American Library Association has added a prize for gay and lesbian literature to its annual awards for children's literature. This means that far from having books about having two moms banned, authors can now be rewarded for writing them! The Stonewall Children's and Young Adult Literature Award honors 'English-language works for children and teens of exceptional merit relating to the gay, lesbian, bisexual and transgendered experience.'