The cliché queer has three known loves: iced coffee, astrology, and natural products. How many times have you had shower sex next to a bottle of Dr. Bronners? How many times have you watched a new lover set the mood by switching on an oil diffuser? How many times have you peeked inside your crush's medicine cabinet and found a stick of natural deodorant?
Yes, the cliché queers go wild for natural deodorant. It might be better for our health! It makes us smell like the woods! And it works — well, not always. If your body tends to have bountiful sweat and odor, natural deodorant might not be effective for you — but if you've ever wanted to give it a shot, do it now! Do it before you go back to the gym or the packed dance floor or the crowded airplane or wherever you'll be sweating when it's finally safe(r) to sweat there. Trust me — when you're making the somewhat smelly transition to the natural deodorant life, social distancing will be your best friend. If you need a push to get started, I tested and rated natural deodorants to help you make your selection.
But First, Some Facts
Is aluminum-containing antiperspirant actually harmful to your health? The answer isn't totally clear. Some experts warn that aluminum-containing antiperspirants cause a high concentration of toxins in our lymph nodes, which could potentially lead to breast cancer, especially in people who also shave their underarms. According to the American Cancer Society, there isn't enough evidence to support this claim. A 2018 study found that the presence of aluminum might change how the body makes or responds to estrogen, and many antiperspirants also contain parabens, which are known to disrupt hormone function. Any product that messes with our hormones can pose a cancer risk, but the precise link between parabens and cancer is still up for debate.
I prefer to stay on the safe side, so a few years ago, I finished my last stick of Old Spice Swagger (don't judge) and switched to natural deodorant. My grandmother had (and defeated!) breast cancer, and I want to do everything in my power to reduce my risk. Skin is the largest organ of the human body, and the thought of a bunch of chemicals seeping into my pores gives me the creeps. Plus, natural deodorant comes in scents that are much more appealing than "muskwp_postsor "powder fresh."
The Transition Period
When you're switching from antiperspirant to natural deodorant, your body needs some time to adjust. Yes, that means you'll be a little sweatier and a little smellier for one to four weeks, but don't let your new B.O. scare you — it's temporary! Your pits are releasing the aluminum that was previously plugging up your pores. While you sweat all that aluminum out, the excess moisture fosters bacterial growth, which is where the stench comes from. Once your body has rid itself of your old Lady Speedstick particles, you'll stink like a normal human instead of seventeen football players.
Some dermatologists recommend using a clay mask on your underarms during this time to speed up the unclogging process. They also recommend using a natural starch powder like arrowroot or cornstarch after applying your natural deodorant to soak up the excess sweat. There isn't any research to back up either of those methods, but some sweaters swear by them. Did I do those things? Nope! I just washed my armpits with soap and water whenever I started feeling particularly grimy. I waited patiently with pit stains for a couple of weeks, and my body's sweat and odor finally leveled out. I've been using natural deodorant for several years now, and I'm happy with the results.
I've used a variety of natural deodorants, but I'm still looking for "the one"— so I decided to try some of the more popular brands and rate and review them for you! I chose brands that were aluminum-free, under $20, available at major retailers, and made of at least 99% "naturalwp_postsingredients. I'm rating these products based on: scent, effectiveness, staining, price, and "queer factorwp_posts(i.e. would I wear this deodorant to a a Tracy Chapman concert in 1991?).
Some Disclaimers About Me, Your Friendly Queer Test Subject
I would guess that I'm an averagely sweaty person with an average amount of body odor. I have lavishly hairy armpits. I have sensitive skin, so some artificial fragrances cause burning and redness.  I typically apply deodorant twice a day.
Onto the ratings!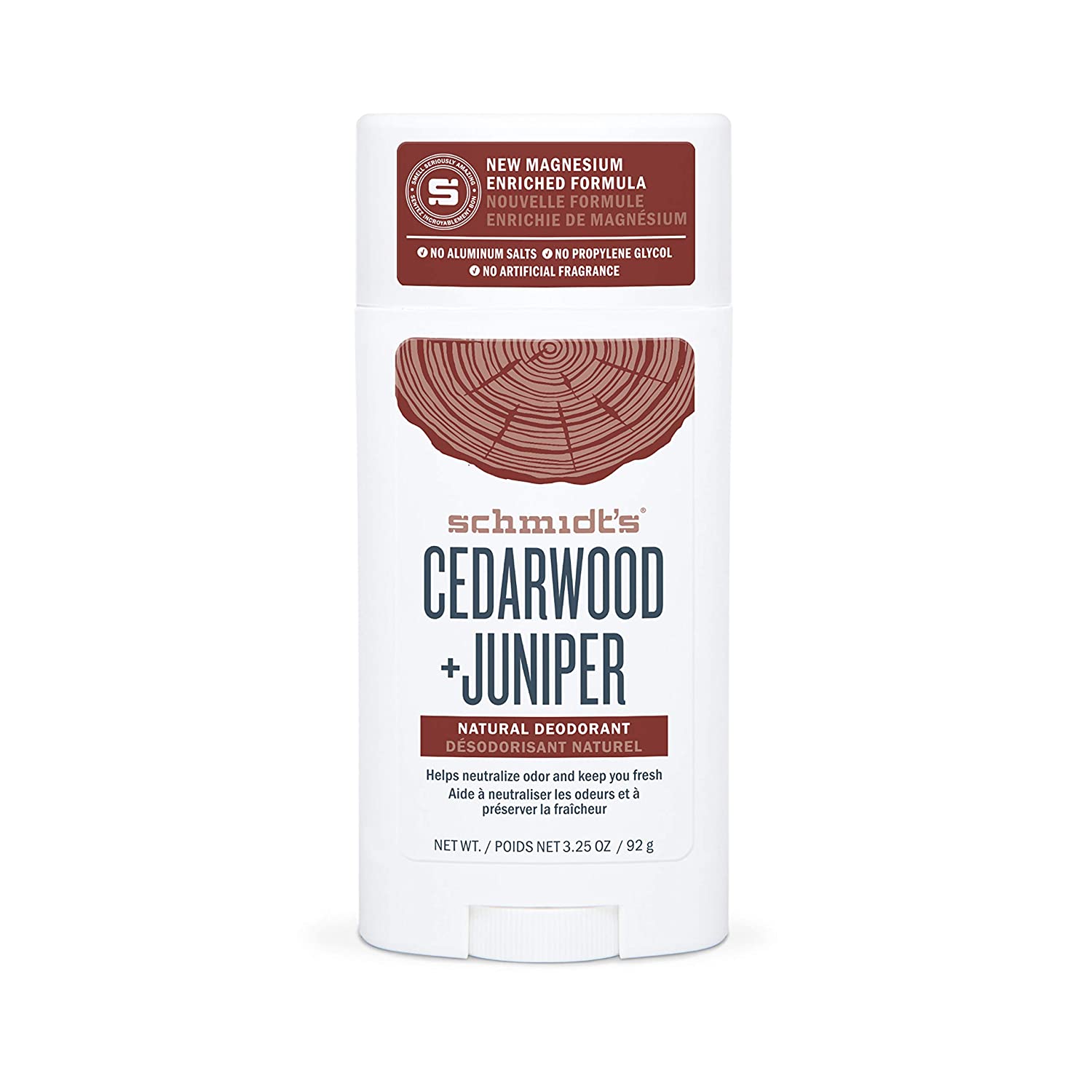 Schmidt is a decently-priced option that comes in several unique fragrances, including "Ylang Ylang & Calendulawp_postsand "Rose & Vanilla.wp_postsThey also have a fragrance-free option. I went with "Cedarwood & Juniper,wp_postswhich actually smells like cedarwood and juniper! It's aluminum-free, paraben-free, and animal testing-free, but the scent and ingredients are this product's only strengths. The stick left clumps in my armpit hair and stained the pits of my shirts. It also didn't last long. Despite its flaws, I'll give this one a queer factor of 5/5 for its gender-neutral marketing.
Scent: 5/5
Effectiveness: 1/5
Staining: 1/5
Price: 3/5
Queer Factor: 5/5
Total: 15/25

Every Man Jack is like Axe for grown-ups. The branding is unreasonably masculine, and the scent is strong enough to let everyone know that JACK HAS ARRIVED. Perhaps the strong aroma is what makes this brand so effective. When I used the "cedarwoodwp_postsstick, my pits didn't stink at all. Well, they did stink. They stank of cedar. Fortunately, I like cedar, and I'll take a strong, woody scent over body odor any day. The deodorant didn't leave behind residue or stain my shirts, and I liked the wide stick (I guess it's made for "big, strong man armpits?"). While this deodorant is aluminum-free, paraben-free, and not tested on animals, it does have a pretty long list of ingredients, so check the label before you use it if you're prone to allergic reactions. The price is hard to beat.
Scent: 3/5
Effectiveness: 5/5
Staining: 5/5
Price: 5/5
Queer Factor: 2/5
Total: 20/25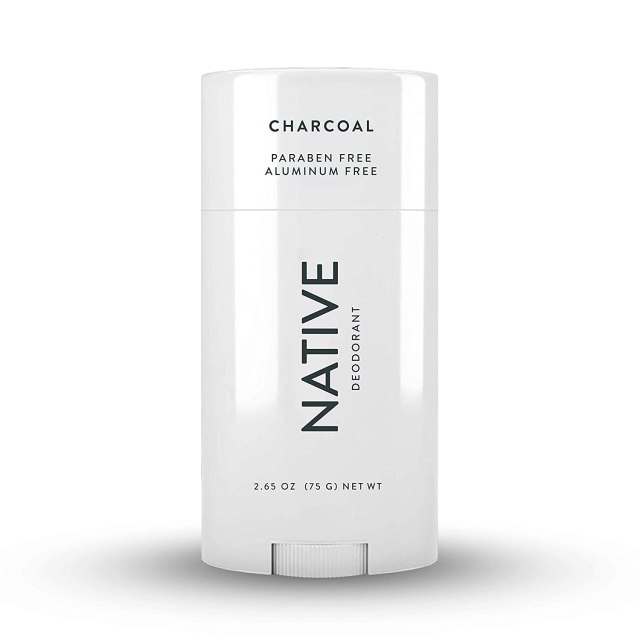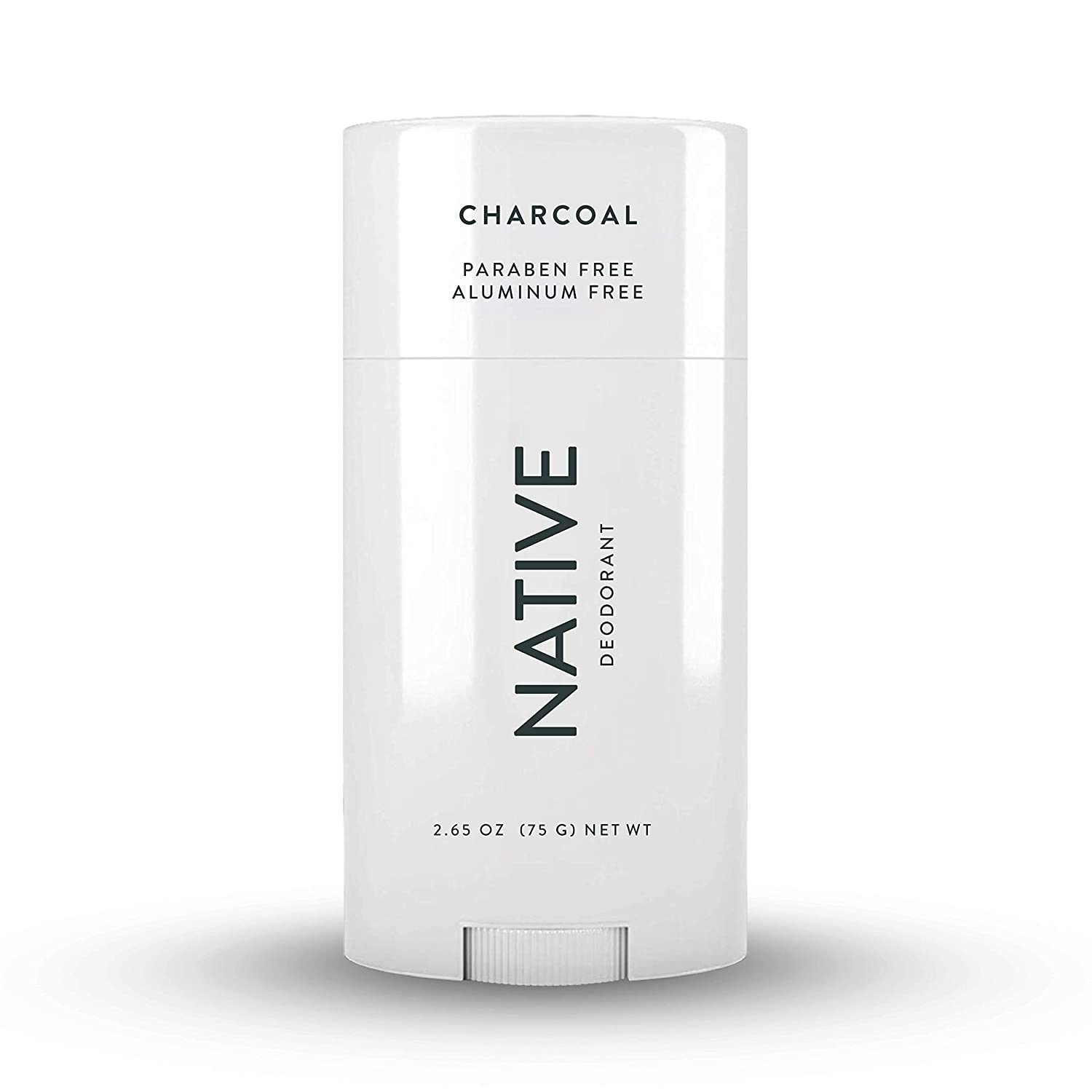 I can't go anywhere on the internet without seeing an advertisement for Native deodorant, and with an $11.97 price point and a very enthusiastic review from Autostraddle writer Meg, I figured that this stuff must be worth it. It's aluminum-free, paraben-free, and animal testing-free. They also make a fragrance-free option. I appreciate that the company has started making plastic-free packaging, too. Unfortunately, this one didn't work for me. The fragrances I checked out didn't quite smell like what was on the label (when I was wearing the Charcoal deodorant, my girlfriend asked me why my armpits smelled like bubblegum). The actual deodorant stick is extremely firm, and I had a hard time applying to my pits without rubbing them raw. It was also only effective for a short period of time and left some residue behind. Like Schmidt, this one gets a 5/5 queer factor rating for the gender-neutral marketing, but I probably wouldn't buy this one again.
Scent: 3/5
Effectiveness: 3/5
Staining: 3/5
Price: 1/5
Queer Factor: 5/5
Total: 15/25

This was my first experience with a spray-on deodorant, and I was pleasantly surprised. Ursa Major's "Sublime Sagewp_postskept my pits odor-free and dry for most of the day. The formula is paraben-free, aluminum-free, and baking soda-free, and it hasn't been tested on animals. It didn't stain my clothes at all. Unfortunately, the name is misleading — the scent is supposed to be "sage geranium,wp_postsbut I smelled a whole lot of geranium and absolutely no sage — and at $18 for one tiny bottle, the price point feels a little outrageous. At least the brand is named after a constellation. Thanks to the queer astrology obsession, all stars and planets are gay now.
Scent: 2/5
Effectiveness: 5/5
Staining: 5/5
Price: 1/5
Queer Factor: 5/5
Total: 18/25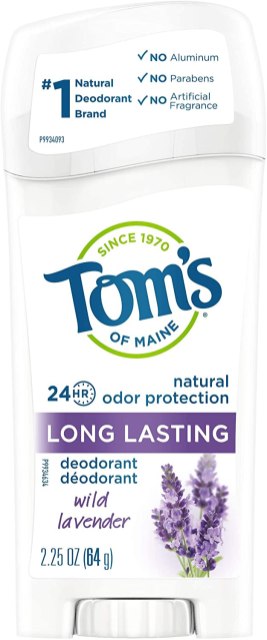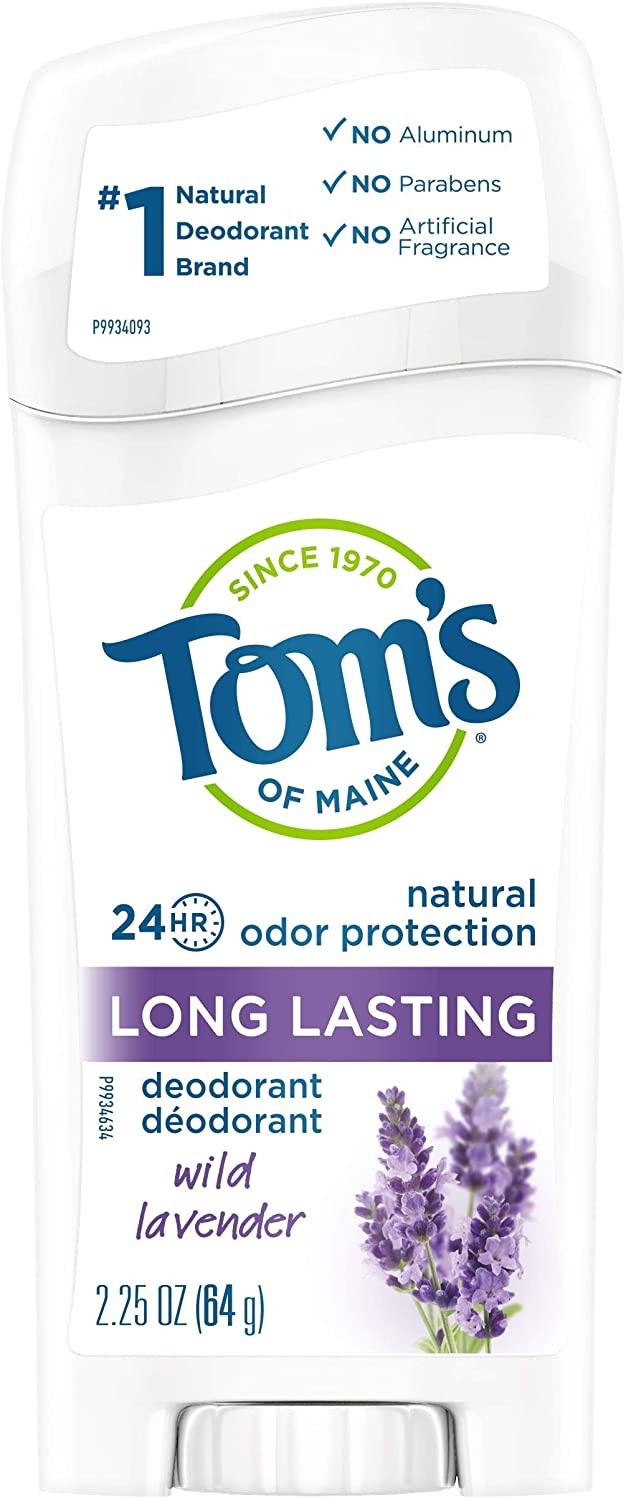 Tom's was the first brand of natural deodorant that I tried, and I keep going back to her the way some of us go back to our exes. I've tried multiple fragrances from both their "men'swp_postsand "women'swp_postslines (they also have a fragrance-free option), and the "women'swp_postsdeodorants seem to be much more effective and don't leave behind residue or clumps. This brand is aluminum-free, paraben-free, and animal testing-free. It's also one of the more affordable options out there. Despite the gendered marketing, I'll give this one a solid 3/5 in the queer factor category since I've seen a Tom's product in nearly every queer person's medicine cabinet.
Scent: 5/5
Effectiveness: 5/5
Staining: 5/5
Price: 5/5
Queer Factor: 3/5
Total: 23/25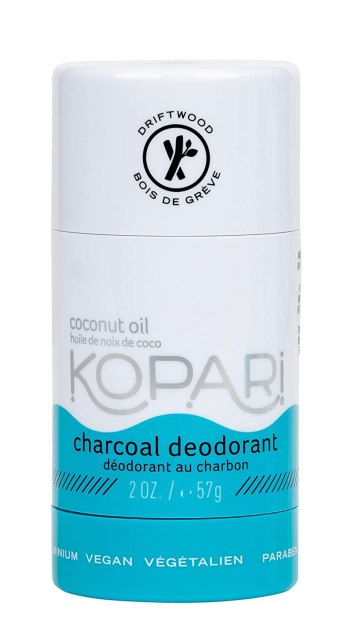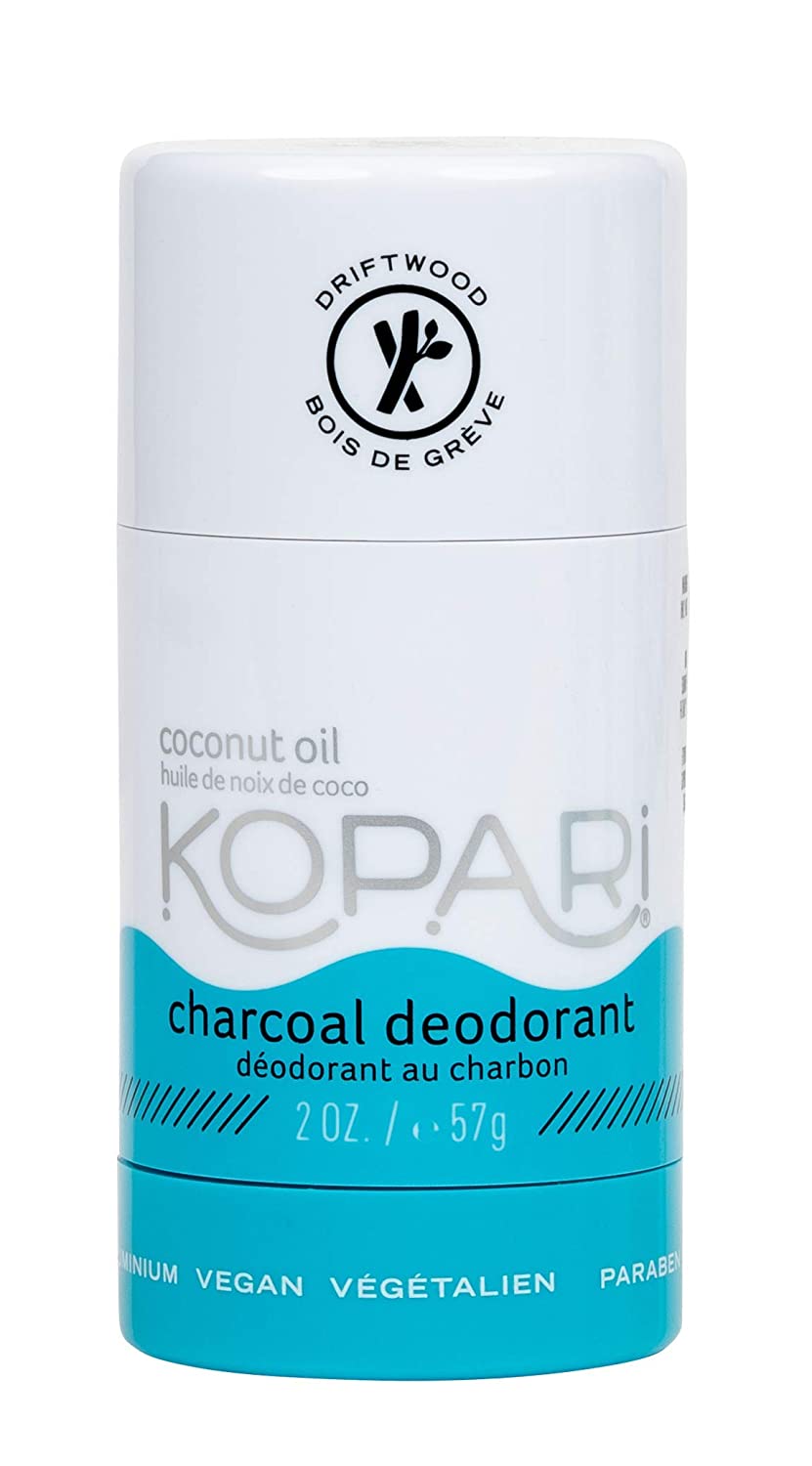 This deodorant feels so moisturizing! It's aluminum-free, paraben-free, animal testing-free, and baking soda-free. It goes on clear, leaving zero residue or clumps behind, and lasts for quite a while. Still, I have one big complaint here: I don't know what "driftwoodwp_postsis supposed to smell like, but this "driftwoodwp_postssmells like old lady floral perfume. Fortunately, Kopari makes other fragrances and also offers a fragrance-free option, so I would definitely grab this one again and try a different scent. I wouldn't dare smell like old lady floral perfume at a Tracy Chapman concert, so this one loses queer factor points.
Scent: 1/5
Effectiveness: 4/5
Staining: 5/5
Price: 3/5
Queer Factor: 2/5
Total: 15/25

When Autostraddle writer Sarah told me that some people use ACTUAL CRYSTALS to dry and deodorize their pits, I had to try it. This unscented deodorant has exactly one ingredient — potassium alum, or mineral salts, which kill some of the bacteria that leads to body odor. I did notice some body odor while using this product, so it's not perfect, but it did keep my pits nice and dry. It doesn't smell like anything at all, so it's a great option for folks who are sensitive to fragrances. It didn't leave any residue or stain my clothes, and it made me feel deeply gay. I mean, it's a CRYSTAL. At $3, I would happily try this one again, but I would try a scented option to see if it fully kills the odor.
Scent: 5/5
Effectiveness: 3/5
Staining: 5/5
Price: 5/5
Queer Factor: 5/5
Total: 23/25
DIY Deodorant (probably free)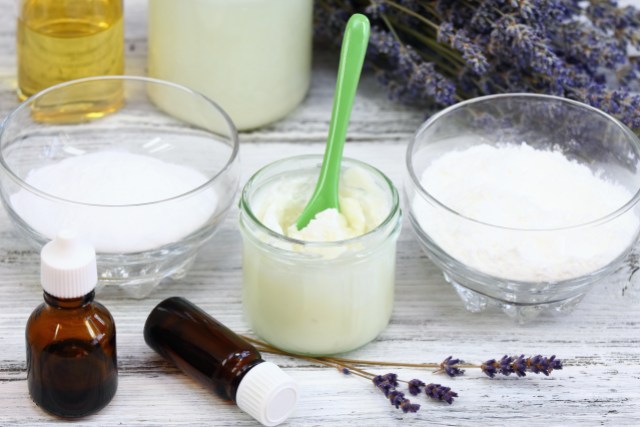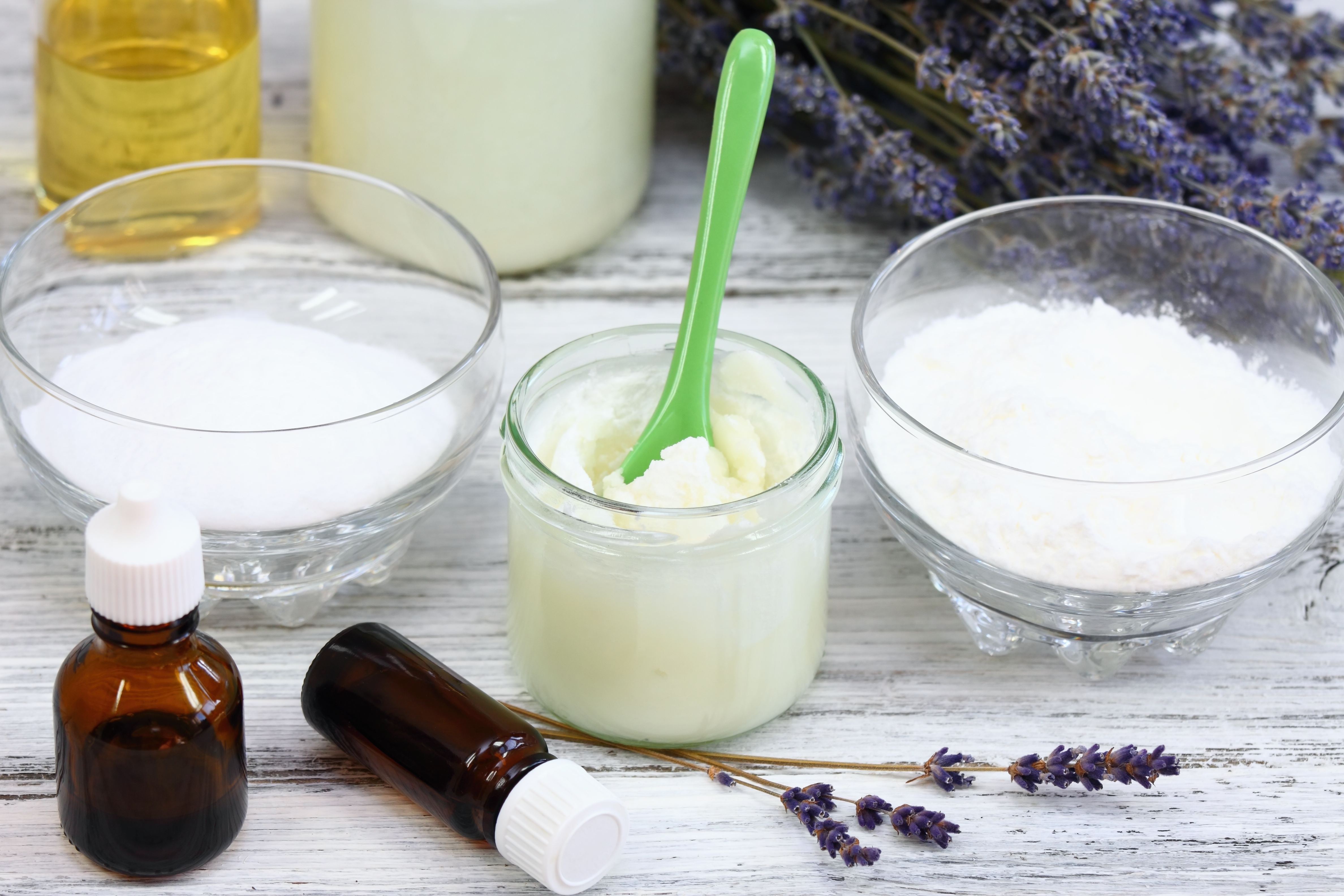 Zero-waste bloggers and "clean livingwp_postsinfluencers love to wax poetic about the joys of natural deodorant. Most will tell you to combine coconut oil, baking soda, arrowroot powder, and essential oils of your choice. I made myself a tea tree-scented DIY deodorant paste and loved how it smelled! It left clumps in my armpit hair and made my pits feel greasy, but I was committed to this cheap option. Sadly, as soon as I started to sweat, the coconut oil melted, leaving my pits and my shirt an oily mess. I wouldn't try this specific combo again, but I'm willing to experiment with other ingredients. Making your own deodorant is perhaps the queerest way to care for your pits, so this one gets a 5/5 in the queer factor category.
Scent: 5/5
Effectiveness: 1/5
Staining: 1/5
Price: 5/5
Queer Factor: 5/5
Total: 17/25
---
Support Independent Queer Media
We're raising funds to make it through the end of July. 99% of the people who read this site don't support. Will you be one of the ones who do? Joining A+ is one of the best ways to support Autostraddle — plus you get access to bonus content while keeping the site 99% free for everyone. Will you join today?