SKINS:
Are you watching MTV's US version of Skins? Did you even watch the UK original? Were you in love with Cassie or possibly Jal? To be honest, even if the answer to all those questions is no, you can still enjoy this lesbosexy teenage romance clip featuring lesbian cheerleader Tea and some hot chick.
As you know from reading every single post we ever write religiously, parents and conservative pundits and losers are all freaking out about the soulless immoral debauchery of this show, and are convinced it is bringing the end times upon our tender young lambs. (For instance, you may have noticed that you have to confirm your age to watch this even though all they do is kiss and as far as I know "two girls one cup" is freely available for public viewing by toddlers.)
We would like to take a moment to express the opposite sentiment: we extend our warm thoughts and good feelings to those baby homosexual all across America who maybe will not even watch this show (possibly because they are not allowed to!) but saw this trailer at some point maybe by accident and experienced a moment of "FUCK YES maybe one day I will also dance with and kiss a pretty girl even though I am trapped in the hellish human invention that is high school!" Dear tiny budding lesbi/sexual: we salute you.
GAY PEOPLE ALLOWED TO BE PARENTS:
Some dudes in Connecticut are now allowed to be the parents of their own children even though they're gay! Utter madness! Cats and dogs living together! Happy families! "The state is, for the first time, recognizing the nature of the relationships that are being created thought surrogacy arrangements in general and IVF [in-vitro fertilization] in particular. That affects not just who can be a parent but the validity and enforceability of surrogacy. Connecticut has set the stage for other states and legislatures — the sky hasn't fallen. "
MEAN GIRLS:
Will we ever get tired of talking about this movie? No. So here are 12 more topics of discussion: 12 Things You Didn't Know About Mean Girls. "Lindsay Lohan's character is named "Cady", which has a common pronunciation ("Katie") but an uncommon spelling for an American girl's first name. In keeping with the film's theme of female empowerment, it is the same spelling of the birth last name of Elizabeth Cady Stanton, an 18th-century pioneer in the American Women's Rights movement."
UTERUS PINATA:
What? It's a thing.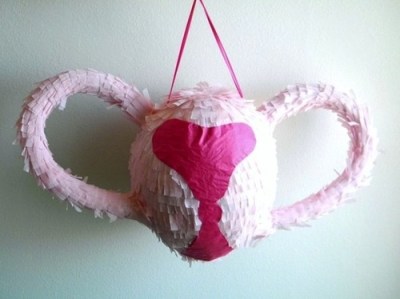 NEW GAGA SINGLE:
It was played during Nicola Formichetti's Mugler men's fashion show in Paris, and its title possibly means "shit" in German, but since the coverage of this song would indicate that not a single soul on the Internet speaks German or even has a casual acquaintance who does, we may never know. Anyways, here's Gaga's new single, it's in German!
JAMES FRANCO AT SUNDANCE:
A poem in pictures. This one is my favorite.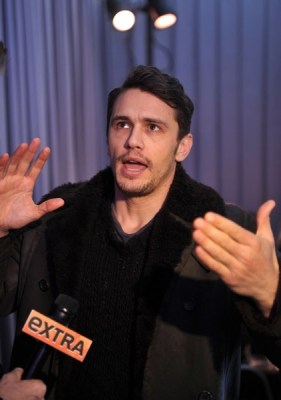 CATS:
"Bruno and Solomon, who live at the no-kill cat shelter Ollie's Place in New York City, made history this week by becoming the first same-sex married cat-couple.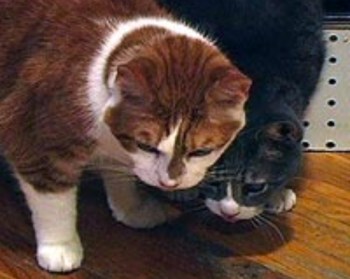 Also in cats: I don't know who put this cat in this box or why, but it is released safely and actually I'm pretty sure it could have gotten out itself the whole time, so enjoy! "When one of our friends is stuck in a plastic box, we help them get out of the box by pulling off the lid. But this kitten employs a different method: jumping on top of the box."