Breaking up sure does suck, doesn't it? What a rotten time you're having. We'd like to scoop you into a quilt and bring you some tea or ice cream or a foam baseball bat, but instead we've gathered some words and drawings for you!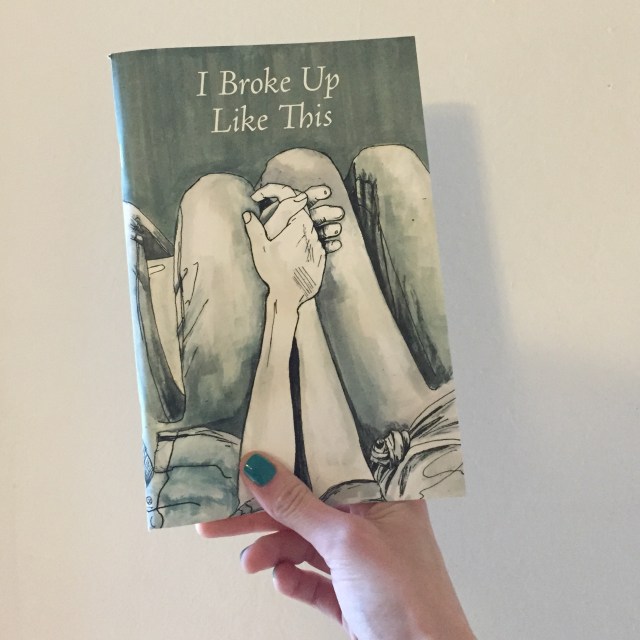 I BROKE UP LIKE THIS is the second edition of the "Better Together" 'zine series, a collaboration between Autostraddle.com and Everyone is Gay in which we thematically unite some of our most important internet-writings and put them on paper for you to have and hold forever. We hope this series will make you laugh and/or cry and/or go "omg" and hide your face, and we're thrilled about smashing the work of so many diverse writers into one tiny eternal booklet, accompanied by the work of a different queer artist for every issue.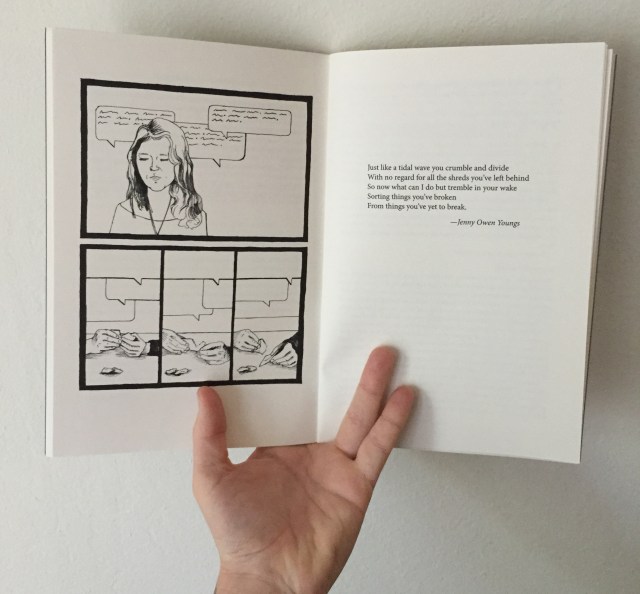 Laneia and Riese have been working with Kristin and Dannielle on this project for many months along with illustrator Amanda Matthews. It was all put together with the generous assistance of editor Alyse Knorr and laid out by Sophie Argestsinger.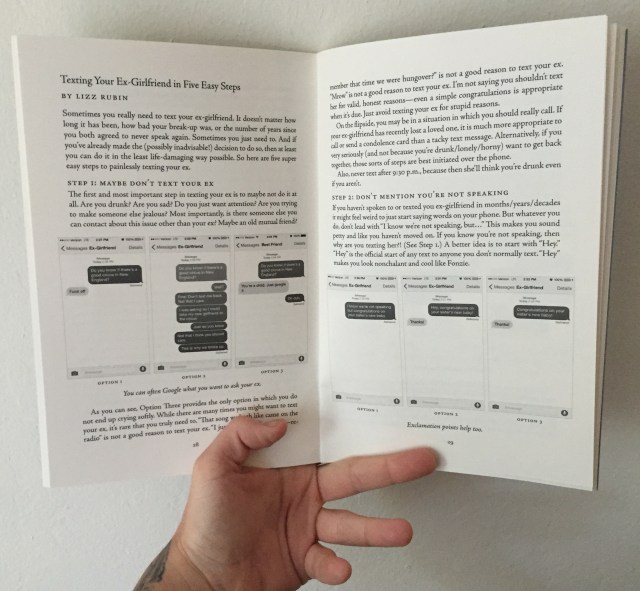 I BROKE UP LIKE THIS includes some of your favorite Autostraddle essays, quotes from queer musicians, advice from Kristin Russo and Dannielle Owens-Reid, a playlist from Julia Nunes, and a really triumphant "Love is a Lie" collage by Riese. It also includes an original never-published-before essay by Kristin Russo, and excerpts from three "Interviews With My Ex-Girlfriend," an interview series only accessible online to A+ Members.
Plus — if you've yet to pick up your OMG I'M GAY 'zine, you can buy BOTH of these majestic print situations for the bargain-basement price of $20! THIS IS A SPECIAL DEAL FOR A LIMITED TIME ONLY! After April 1st, it'll be $26 for both.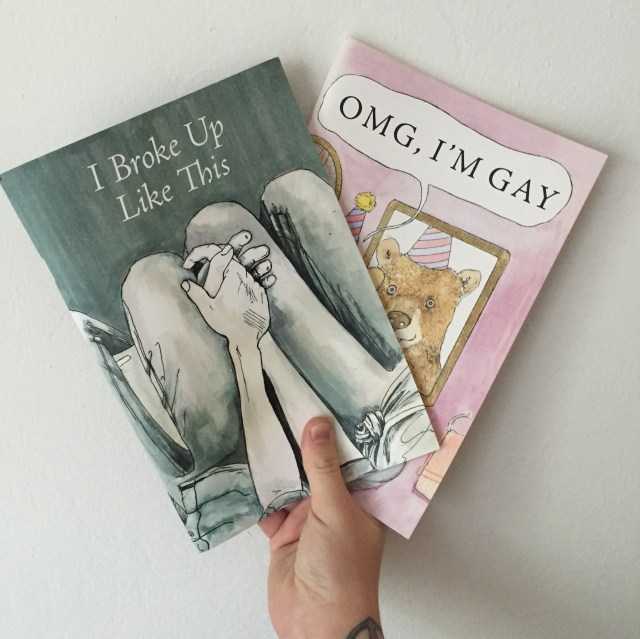 Authors with their Autostraddle work featured in this issue include Riese Bernard, Laneia Jones, Gabby Rivera, Carmen Rios, Lizz Rubin and Phoenix Casino. Also, my dear friend Krista, who gave us the best break-up advice you've ever heard that one time.
You can get your copy now for a mere $16 in the Autostraddle store! All profits support the writers of Everyone is Gay and Autostraddle.com. Quantities are limited so get yours STAT!
---
Before you go!
It takes funding to keep this publication by and for queer women and trans people of all genders running every day. And A+ members keep the majority of our site free for everyone.
Still, 99.9% of our readers are not members.
A+ membership starts at just $4/month.
If you're able to, will you join A+ and keep Autostraddle here and working for everyone?
Join A+