The Human Rights Campaign announced an $8.5 million campaign over the weekend to advance "LGBT equality" in the South. The three-year campaign will specifically target the three states of Arkansas, Alabama and Mississippi, which offer no employment or housing protections for LGBT residents and prohibit same-sex marriage.
The initiative is called Project One America and their goal is to improve the lives of Southern LGBT folks by "changing hearts and minds, advancing enduring legal protections, and building more inclusive institutions for LGBT people from the church pew to the workplace." HRC plans to open offices in each state and hire a total of 20 staff members to meet their goals.
In a region known for being socially conservative and heavily influenced by faith communities, HRC's Project One America seems like a much-needed advancement for LGBT rights in the region. But is the HRC prepared to help the South, an area with a long history of struggles fueled by racism from colonization to slavery to the Civil Rights Movement?
HRC has been repeatedly criticized for not being intersectional in their work for queer justice that leaves trans communities, people of color, immigrants and poor folks out of their work. Brad Clark and Karin Quimby will spearhead the efforts of Project One America. Quimby will serve as deputy director of the initiative; you might remember her as the "HRC staffer" who controversially told a man at a pro-gay marriage rally outside the U.S. Supreme Court, that marriage equality "is not specifically a transgender issue."
In November, the HRC announced that they would be working on an international scale with the help of the Paul E. Singer Foundation and the Daniel S. Loeb Family Foundation, organizations only interested in promoting marriage equality. Not to mention, Singer and Loeb make their money by being hedge fund managers and Singer makes his money thorough vulture funds, which basically  means that the money used for this new international campaign was made off the suffering of the developing countries HRC intend to help. And of course, HRC continues to laud corporations, like Wal-Mart, for having good working conditions for LGBT people, when they actually don't have good working conditions for any people.
Project One America's ultimate goal is to unite the "two Americas" that stand now. "Right now, this country is deeply divided into two Americas — one where LGBT equality is nearly a reality and the other where LGBT people lack the most fundamental measures of equal citizenship," HRC President and Arkansas native Chad Griffin said in a press release.
Yes, the HRC is right in pointing out a division across LGBT communities, but their experiences aren't framed by just which states offer policy protections and which ones do not. The largest grassroots LGBTQ organizing group in the South, Southerners On New Ground says it best: "The primary division of an LGBTQ America is divided along lines of race, class and other oppression that criminalizes LGBTQ people of color, trans people, poor people and immigrants for being who they are."
Let's face it, based on their history and priorities, the HRC is often only interested in advancing issues of white cis elites. The South has the highest percentage of poverty, with the lowest minimum wage in the country and have extremely low levels of economic mobility, which deeply affects Southern queers. When it comes to affecting change for Southern LGBT folks, that means fighting institutions that contribute to poverty, institutionalized racism, transphobia and homophobia and empowering diverse LGBT Southerners to be visible and vocal in their communities. At the moment, that's not exactly on the list of Project One America's nine goals.
HRC is focused on "changing the hearts and minds" of people in the South. How do they intend to do that? Their plan isn't clear on how exactly they will do this, but they intend to dialogue and build partnerships with "faith communities, communities of color, business communities, and conservatives." It seems they are targeting these communities because they make up a large part of individuals who perpetuate an anti-queer culture in the South. I think it will be important going forward that they incorporate "communities of color" into all of their goals, rather than listing them as a separate issue to be tackled. It also seems like they're perceiving communities of color and faith communities to be anti-LGBT and not accepting, an assumption which is flawed. I'm sure there needs to be more efforts in these communities to be more accepting but I think there are people of color and faith who are already working towards a better South.
The HRC will probably feel right at home dialoguing with business folks and conservatives, who are probably mostly white, straight cis people because they're not far off from the kind of people they lobby in DC. How will they win over business owners and conservatives in the South? Which LGBT concerns will they bring up? That remains to be seen.
A lot of why HRC is focusing on these three states is because there are no basic non-discrimination protections in employment, housing or "public accommodations" such as hotels, restaurants, theaters, and other businesses open to the public. If HRC strives to make this happen, it will be good step in the right direction to change the climate in these three states. Again, we don't know exactly how they will accomplish this but what they have outlined makes me skeptical of their intentions. The three offices will start with basic legislative action to help establish LGBT equality, said Michael Cole-Schwartz, HRC communications director to TakePart.  Besides that, they want to create a more inclusive workplace for LGBT people by "engaging small and medium-­sized businesses in new ways to show their support for LGBT employees and the LGBT community" and "increase participation in HRC's Corporate Equality Index in these states." Like I said before, they've lauded corporations like Wal-Mart for being great places of employment for LGBT workers, but these kinds of corporations are not concerned with their workers' well-being and contribute to poverty by not paying their workers a living wage, giving them health benefits or job security.
When HRC moves in to Arkansas, Alabama and Mississippi, it would be beneficial to their campaign if they were there to support the LGBT residents and allies who have been organizing and striving to make change in their front yards. If they really want this to work, they need to use the resources of organizations who are already established to support the queer residents fighting for their livelihood in a complex place that they love.
"The South is an untapped, undeveloped area and one that is ready to really do interesting work. The truth of the matter is that we have been doing the work, the only difference between how the work plays out here is that it often doesn't get a lot of public exposure. So you have people doing incredibly courageous and powerful work and have been often doing it at the intersections — working with their faith communities, working with the immigrant communities, working with people of color, and across lines of political affiliations," said Bishop Tonyia Rawls, founder/executive director of North Carolina-based Freedom Center for Social Justice, in an interview with Colorlines. Freedom Center for Social Justice is an example of a Southern organization that is helping fight poverty with their Trans* Employment Program.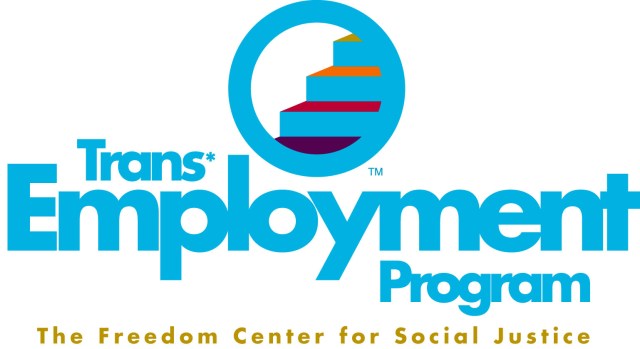 Southerners on New Ground is another organization working at the intersections of LGBT justice, most recently for immigrant rights. They joined the Southeast Immigrant Rights Network (SEIRN), a coalition working on immigration in the region, and working with the #not1more campaign under the leadership of NDLON (National Day Laborers Organizing Network) and GLAHR (Georgia Latino Alliance for Human Rights) and in partnership with Project South.
"SONG will continue to prioritize LGBTQ life and death issues, because when we look back at this time in history, we need to be able to say as an organization that we fought as hard as we could for the dignity and safety of not only the LGBTQ people most accepted by society but also those most attacked and criminalized. The leadership the South needs is already in the South; we need only that leadership to be resourced, supported, and amplified."