Hello beautiful, and welcome to How To Own It, where store-bought fashion meets DIY crafts.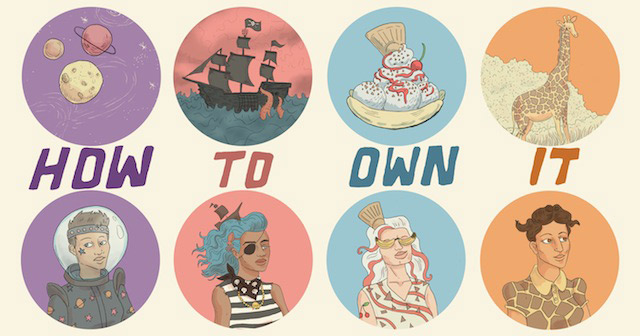 ---
Hi. Do you have any feelings about tassels? I generally don't, because of rugs and curtains and graduation caps. But recently I've been noticing tassels on necklaces and have been really feeling it. I feel like taking boring objects and putting them on necklaces makes them magically un-boring.
There are only so many kinds of statement necklaces out there and after a while it starts to feel like they are all kind of making the same statement, so I thought it was pretty exciting that a new aesthetic of big necklace is getting its moment in the sun. And the best part is that they look rad over a button up shirt, which is basically what I look for in a statement necklace.
Like most jewelry, tassel necklaces come in a delightful array of high and low prices, represented below. I'm really into the ones that have some bright colors mixed in, because it's almost summer (right??) and summer and bright colors go together like dykes and DIY projects.
Speaking of which, this is a really easy DIY to do if you already have a severed tassel (or five) to just put on a chain. If you don't have a tassel, you can get them at fabric stores, or you can sneak one off of something one of your relatives owns. If neither of those options appeal to you, you should one thousand percent check out this DIY tassel necklace tutorial by La maison de Loulou. I love how there are three pastel colored tassels because it's just so damn seasonally appropriate. For a more masculine look, you can make the tassels with chains, or even suede cord. Actually you should use whatever material speaks to your heart… as per usual!
---
Want to know how to own a look? Email gabrielle@autostraddle.com or tweet to @Gabrielle_Korn.
Header by Rosa Middleton