I'm going to be frank — my birthday hasn't felt special in a long time. The last several birthdays have felt just like any other day. I'm sure it has a lot to do with growing up but I'm still young — there should be some magic left in turning another year older and celebrating myself!
The thing is that my birthday is on December 12 and lately it's been swept up, swallowed up and totally overshadowed by the holidays. It wasn't so much a problem as a kid because my parents were very good at throwing me birthday parties and making cupcakes for my classmates to celebrate with me. In high school, my friends wrote me notes and gave me gifts and even threw me a lunch-time birthday party. But then in college, my friends and I were all broke because it was the end of the semester so it was hard to go out and party or eat and everyone was studying for finals or going back home so it was always like welp. Once I became an adult, that's when my birthday went from being a spectacular sprinkle-filled all-about-me day to an afterthought in the way of holiday shopping, parties, traveling and straight-up holiday madness.
I sound like Scrooge right now but people with birthdays in April don't have to deal with this, you know? I will say there have been moments in the last few years when I've felt special on my birthday like when I've gotten mail from my mom, sister and grandma with a birthday note inside or like when my friends and I scream/sang System of the Down songs in my apartment one birthday or that one time Gloria bought me M&M's on my birthday when we were freshman in college. You see, it doesn't take much but those are the things that carry the most weight in my heart.
If you've got a non-December birthday, then listen up — you've got it made! Your birthday is not eclipsed by holiday cheer, capitalism, Santa and Jesus. So why don't you help make our neglected birthday special? Just leave all your holiday stress at the door and give us, December babies, your undivided attention. That's all, I swear. I've got some tips to make all the December birthdays in your life feel special, damn it! Here's how you're going to do it.
---
Don't Do This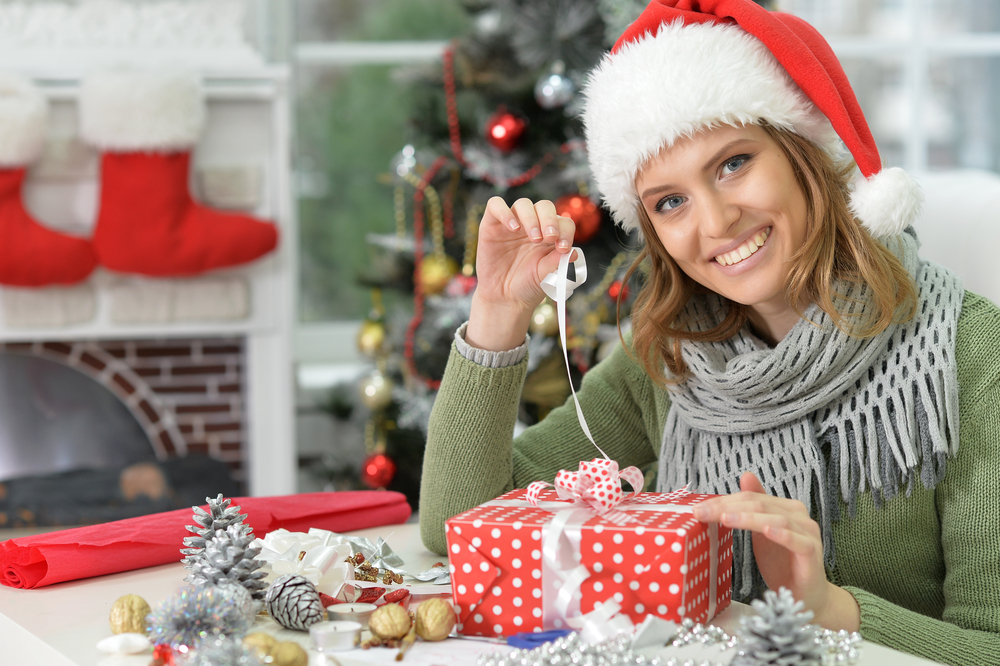 Don't forget their birthday. I mean, this seems pretty straight forward but in the total chaos of the holiday season, your friend's birthday can become lost. Jot down a reminder for yourself in your calendar.
Don't get them gifts from a holiday sale. Stay away from the body lotion sets, holiday makeup sets, any holiday gift set tbh, holiday pajamas, holiday socks, scarves and mittens. Believe me, they've received 100+ versions of each of these items from well-intentioned family members their entire life.
Don't wrap their presents in holiday/winter wonderland wrapping paper or anything in red or green unless those are their favorite colors. Y'all, I know it's super easy to grab the cute penguin/snowman wrapping paper that's sitting right there but opt for something different. Consider making your own wrapping paper with grocery store paper bags. Or check out these super cool printed wrapping paper.
Don't talk about how you're stressed about holidays or finals in their presence. I know it's what's on your mind and it's great to unload with your loved one but they don't want to hear it, at least not on their birthday. Talk about their favorite things.
Do This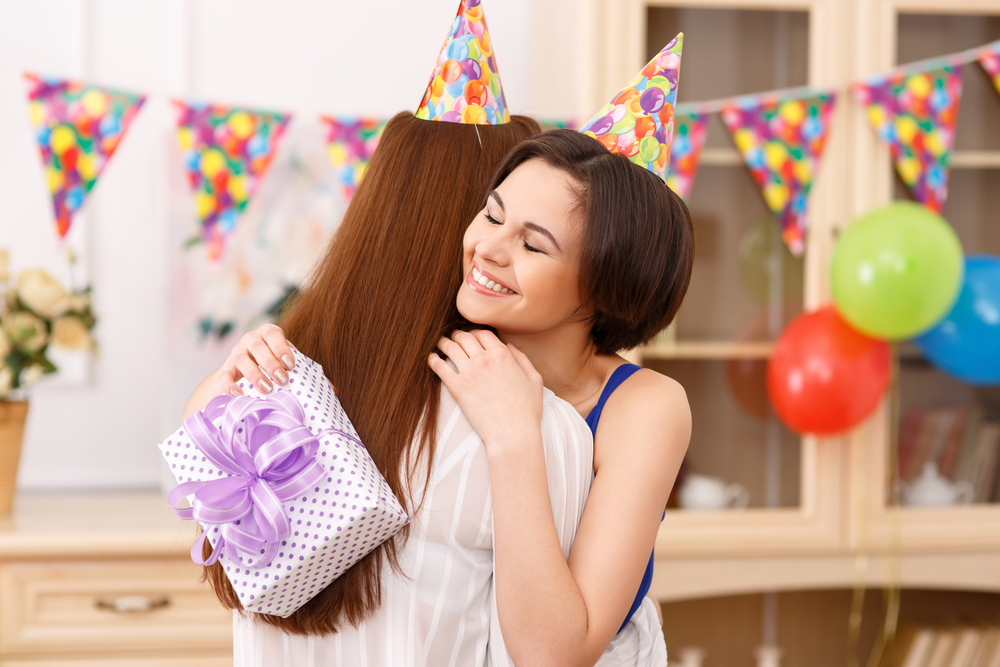 DIY their gift, make them a birthday card or write them a cute note. During this peak capitalist time of the year, something homemade goes a long way. Here's some stationery inspiration. 
Make some time for them. Call them. Text them. Snapchat them why they're awesome. Visit them. Go to their damn dinner party. Hang out with them at their favorite bar. I think the downfall of having a December birthday is that nobody has time for you because they've got 100,000 parties and things to do. As Jezebel aptly puts it:
"With that much demand in that small of a window, I hate to break it to you… but if you haven't sent out an invite, your friends have already made plans. So either choose to attend one (or more) of the parties you've no doubt already been invited to, or risk spending one of the best Saturdays of the year drinking your homemade eggnog alone, with no one around to compliment the Fixer Upper-branded "SHIPLAPwp_postsholiday sweater you bought online specifically for the occasion. Sorry."
Ask what they want to do for their birthday and carry out the plan. Because it's such a stressful time of the year, maybe your friend doesn't have time for their own birthday. It would be super nice if someone else was in charge of carrying out their birthday plans. Help them make the reservation at the restaurant. Help clean their house for their kickback. Host the kickback at your house. Be in charge of picking up the booze, etc. Be the designated driver for the night.
Save your money and spend it on the birthday queer. Seriously, take $20 bucks (or whatever your budget allows) out of your account now and put it away in a savings account or physically stash it away. The holidays mean you're low on cash because you're buying presents for family and friends already, food for holiday potlucks and spending money for transportation. It's hard to buy a drink for your friend or go to their fancy dinner or even get them a freaking birthday card. If you save it now, you're less likely to bail on them and can celebrate guilt-free!
Make or buy them a cake. Show your person you love them a whole lot with a cake or whatever sweet thing they're into. I swear, they'll feel like they're a magical unicorn. Don't forget the candles! Here are some suggestions.
Make them dinner.  When your birthday lands on a weekday it can be a real bummer because nobody's got time for you. But if you're a really kickass person, then you can make the birthday queer a warm, home-cooked meal on their special day.
Buy them tacos. You can make any day a special day if you buy a person tacos.