It's not the first time New York Times television critic Alessandra Stanley has come under fire for egregious fact-checking errors in major publications, but it's certainly the most racist.
On Thursday, the New York Times published Stanley's review of How To Get Away With Murder, with the lede "When Shonda Rhimes writes her autobiography, it should be called 'How to Get Away With Being an Angry Black Woman.'" The article goes on to misrepresent Shonda Rhimes as the show's creator — she is an executive producer, the creator is Peter Nowalk — conflate all of the Black female leads in Rhimes shows as reflections of Rhimes herself, and propagate notions of hypersexualized black female bodies all under the guise of praise. Moreover, the author makes racially charged statements about Black women while maintaining that they exist in a post-racial vacuum. It seems as though Stanley just dumped whatever tidbits she had lying around about Black women in television and collaged it together to create one whole offensive mess.
Publications like Salon.com and Criticwire jumped on the piece, admonishing it for its racial insensitivity. Stanely misconstrues characters like Olivia Pope as any more angry or sexualized than white women on primetime television:
[Rhimes'] women are authority figures with sharp minds and potent libidos who are respected, even haughty members of the ruling elite… they can and do get angry… Ms. Rhimes has embraced the trite but persistent caricature of the Angry Black Woman, recast it in her own image and made it enviable.
Max O'Connell of Criticwire challenged this notion saying:
Stanley's article is remarkable in its tone-deafness, from its assumption that Rhimes sees herself as an Angry Black Woman to the attempt to lump all of these characters together as a trend to the belief that if she ran other shows, the black women would all fall into the same role.
Just this morning, New York Times Public Editor Margaret Sullivan has also come out against Stanley's piece, and questioned the publication's handling of race issues as well as editorial procedures:
"This is a preliminary post, and I'll be adding to it later today, or posting again. But I'll say this much: The readers and commentators are correct to protest this story. Intended to be in praise of Ms. Rhimes, it delivered that message in a condescending way that was – at best – astonishingly tone-deaf and out of touch."
Stanley also erroneously states that the black female leads on Rhimes' programs "struggle with everything except their own identities, so unconcerned about race that it is barely ever mentioned." To that, Daniel D'Arrio of Salon.com has this to say:
Olivia's race has not held her back from achieving in her field, it's true, but her race is often explicitly or implicitly commented on, as when a potential client misidentifies Olivia as someone's personal assistant… it's not that Rhimes' characters are angry in a world where no one "notices or cares about" race. It's that they manage to keep their cool in a world, one like ours, where race is real.
It is exactly this point that is so baffling about Stanley's assessment of these female heroines. For whatever reason, Stanley assumes that these contemporary characters are living in the same post-racial world that many people prefer to pretend we're already living in. It's within the confines of this utopia that these characters appear to be nothing more than sexually charged Angry Black Women, instead of oppressed minorities living in a white man's world. Did it not occur to Stanley that women like Olivia Pope and Annalise Keating might have to avoid discussing race in order to get ahead in their fields? Goddess forbid they be accused of "race-baiting," a tactic that rarely works in law, politics or even academia.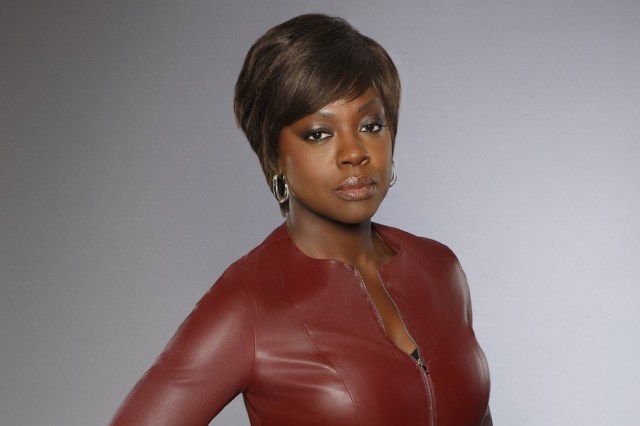 One thing to feel optimistic about is that hardly anybody is letting Stanley off the hook with this one, although she is standing her ground in facing the backlash. Colorlines' Jamilah King reported that Alessandra Stanley has responded to criticism saying "The whole point of the piece — once you read past the first 140 characters — is to praise Shonda Rhimes for pushing back so successfully on a tiresome but insidious stereotype." Right, except we did read past the first 140 characters, in hopes that maybe Stanley wasn't being as horribly racist as it appeared. We came up disappointed and offended. The implicit assumption that Rhimes was even attempting to reinvent the Angry Black Woman, or the explicit assumption that these characters are Angry Black Women at all, is what leaves readers incredulous.
Let's start by noting that the Strong/Angry Black Woman, in all of its iterations, is nothing new to entertainment. It stands alongside every other trope in the canon and carries its own narrow definitions of how to be a real Black woman. However, "Strong" and "Angry" are interchangeable depending on who is making the assessment. Following Stanley's review, Shonda Rhimes tweeted, "Final thing: (then I am gonna do some yoga): how come I am not 'an angry black woman' the many times Meredith (or Addison!) rants?" Strong, Angry, Single, Poor, whatever you want to call them, the media portrays Black women as personalities that can be ticked off in boxes. While the trope of the matriarchal Black woman can be traced way back, the Strong/Angry Black Woman appears to have solidified with the rise of the feminist movement, embodied, arguably, by Angela Davis. Revered by many, and feared by many more, Angela Davis was to some the Angry Black Woman incarnate, with an afro pick in one hand and a rifle in the other. This was terrifying to both whites and Black men alike. In Davis's 1974 autobiography she admits that she was "criticized very heavily by male members of Karenga's organization for doing 'a man's job.' Women should not play leadership roles, they insisted… By playing such a leading role in the organization, some of them insisted, we were aiding and abetting the enemy, who wanted to see Black men weak." In 1975, Ntozake Shange developed the play For Colored Girls Who Have Considered Suicide / When the Rainbow is Enuf. The play, or choreopoem, is an exploration of Black female fear and anger, lamenting the physical and emotional dangers of being a Black female body in the 1970s American landscape, while preaching unconditional self-love. One Black male critic, Robert Staples, penned a response to this and other emerging Black feminists entitled The Myth of Black Macho: A Response To Angry Black Feminists. Initially making sweeping assumptions about their education and middle-class backgrounds, Staples goes on to write:
Because of their double minority status, black women have made unprecedented educational and economic gains in the last couple of years… Indeed, it is puzzling why this attack on black men is occurring when black women threaten to overtake them, in terms of education, occupation and income by the next century.
While it turns out that Black women have had the highest college enrollment rate of any race or gender group since 1994, they also experience a significant wage gap, even when compared to Black men in the same low-wage jobs. Nonetheless, Staple's misguided attitude toward Black feminists is evidence that the threat of the educated woman with a vengeance continues to send even some of the most intelligent people into hysteria. What all of these critics fail to understand is that women, and women of color in particular, have a very real reason for being upset. They are not blindly swinging at the nearest target. They are upset because it is almost impossible to get a job to support their families that is synonymous with their level of education. They are upset because Black men are being thrown in jail for the most ridiculous reasons. They are upset because for whatever reason they end up fighting amongst their peers instead of in solidarity against a real enemy. They are upset because they are routinely told to take a back seat in the movements that affect their livelihoods the most, and in the spaces where they ought to command respect.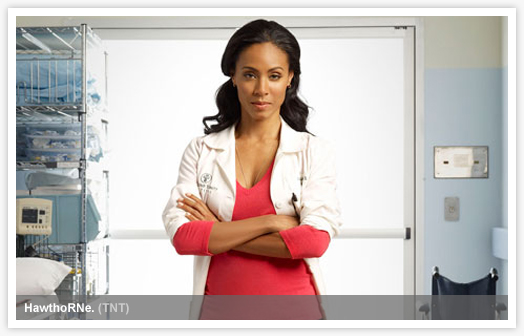 In a 2007 study entitled The Modern Mammy and the Angry Black Man: African American Professionals' Experiences With Gendered Racism In The Workplace, author Adla Harvey Wingfield examines the "new racism" that produces controlling images of Black women:
Middle-class Black women are depicted as "Black Ladies" whose potentially unrestrainable sexuality is safely confined to heterosexual marriage, "educated Black bitches" who are manipulative and controlling, or "modern-day Mammies," who uphold white-dominated structures, institutions, or bosses at the expense of their personal lives.
One could argue that Stanley's reading of characters like Olivia Pope, Annalise Keating and other Strong Black Women on television falls into the latter two categories. This is not to say that the characters are not complex, but in the words of Daniel D'Arrio, "When characters like Olivia Pope can be wildly misread by prominent white critics, at length, in the paper of record, how far have Rhimes' shows brought us?" Because Shonda Rhimes is herself a Black woman does not exempt her from criticism. However, I'm willing to bet that this particular blunder with the New York Times review was a result of Alessandra Stanley's total lack of respect for both journalism and people of color.
Scratching even further below this surface reading of the Angry Black Woman is the fact that this stereotype, while certainly not a monolith, does have some basis in real life. Black anger, female anger, and the anger of the oppressed minority are very real and justified. No single Black woman is always angry, but Black women in high-stress environments who are being babysat by their white male bosses and even their peers, certainly have cause to be. In Wingfield's study, she interviewed 23 Black professional men and women about their experiences in the workplace. Wingfield notes that most of the workers jobs "required them to work closely with colleagues in interracial groups," something which exposes Black professionals to constant racial microaggressions from their colleagues. Wingfield addresses gendered racism with a first-person narrative from Georgia, an analyst for a nonprofit organization who wore a red leather suit to a board meeting:
I had no idea what buzz got created until I talked to a board member who did not participate but her husband was there. She called and said, 'Georgia, I don't know what you had on, but it certainly got my husband's attention.' First off, this is a man who wears white socks all the time. Second, I don't want to know that her husband is checking me out in my suit! And why would she tell me that? We don't have that kind of relationship.
This instance of sexualization and exotification was a microaggression specific to Georgia's identity as a Black woman; it relied on assumptions tied to both her gender and race. Wingfield deduces that the pressure of sticking to submissive racialized and gendered stereotypes affects some women so much, that they adopt the more intimidating role of Angry Black Woman:
Some women purposely adopted a more threatening, intimidating role, because they viewed this as one of few options that allowed them to be taken seriously and to avoid the awkward, uncomfortable situations that accompanied coworkers' expressions of gendered racism… Some Black women consciously present themselves as tough and intimidating in order to avoid the gendered racism in the form of exploitation.
In these situations, it's important to understand that adopting the role of Angry Black Woman is still playing a role, albeit a defensive one. Black women are forced into this stereotype to avoid being forced into submission. An Angry Black Woman is still an oppressed Black woman. She is angry because she is oppressed. The people who imagine that we live in a post-racial society can easily disregard cries for tangible change when they can peg a woman, or group of women, as some kind of caricature. A similar caricature is drawn up for "Raging Lesbian Feminists" (an ironic moniker of our own creation). It is the very same dismissal of gender inequality that allows people to reduce Others to two-dimensional personality traits, rather than real human beings responding to very real threats to their wellbeing. Alessandra Stanley's observation that Shonda Rhimes' characters are unconcerned with race is flat out impossible. There is no way for an Angry Black Woman to exist outside of a racist society, because a racist society produces the Angry Black Woman.
Sincerely,
A (momentarily) Very Angry Black Woman