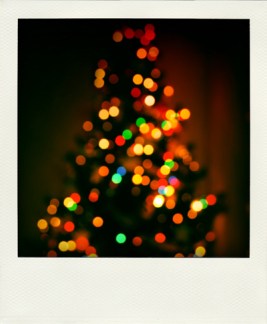 The tiny Santa chocolates, plastic menorahs, and occasional Kwanzaa cards at CVS had been informing you that the holiday season was approaching, and for those of us still in college, you knew what that meant — soon enough you'd be "going home." For a long time. Some of you were packing up early, waiting eagerly on the steps for the mini-van to swing up with glowing parental units inside. And then there you were, at home, or perhaps there you still are; sipping leftover eggnog, biting the heads off stale festive cookies and recycling the ol' Yule Logs or doing whatever it is people do with whatever a Yule Log is.
But perhaps some of you, like me, were not exactly waiting outside with your shoes shined. Perhaps for you it was leftover family-dramz from Thanksgiving when Grandma got drunk and insulted your um, Figgie Pudding (whatever that is). Or maybe it's something more serious like repercussions of longstanding family animosity. Maybe you just get a little uncomfortable when you have to individually explain to all your aunts why you don't have a boyfriend (but you're so pretty!).
But for me, this winter break meant it had been exactly one year since I came out to my parents. And as detailed in my post about visiting my Filipino homeland, it didn't go so well. That being said; although I'm unlucky in the "family acceptance" area, I'm very lucky in others — like that by some work of homosexual magic, most of my friends at school are gay or otherwise inclined. Furthermore, by some work of Al Gore Interwebz magic, ALL of my friends on the Internet are gay or otherwise inclined. It's something of a gay bubble, but it's our gay bubble, and it's where I live most of the year, and I love it. We've all watched each other go through phases of coming out to friends, to school/work communities, and of course, to parents.
Of course it's completely thrilling/inspiring/#autobeautiful to hear the success stories of tears and hugs and overall love and acceptance, but that's not necessarily how it goes for everyone. Negative reactions can range from a general disapproval (don't let them tell you that, it's not for them to approve!) to silencing to outright hostility.
But hey, don't worry about it, the Internet's got your back! (For what it's worth) Listen up: Dr. KC Danger in her infinite wisdom has your back. I feel your pain and I want to soothe it. And for those of us who really can't sit through another serious parental talk about their 'sexual preference' over this holiday break, my empathy for your situation has led me to outline a guide on how to survive the holidays based on the incredibly dramatic wording of the Seven Stages of Grief and what I learned over my holidays this year.
(Did I learn anything over my holidays this year?)
1. Denial
What? Winter Break isn't coming up soon! What are guys packing for? What do you mean 'Why don't you have your bus ticket yet'? My finals just finished, what, four days ago? Winter Break is—oh shit, it's tomorrow.
Probs no one else did that, but that's how I accidentally ended up with a $45 bus ticket back to New York. I learned that no matter how determined you are to not have to deal with any sort of coming-out or closeted tension, refusing in your own head to go home actually doesn't do anything except jack up your travel price and make packing REALLY DIFFICULT (I ended up with a suitcase full of v-neck t-shirts, a pair of boxers, and no jeans). (Luckily I'm not a big "pants person.")
This ends up creating tension 'cause it basically sends the message that you don't want to be there. And though that is/was true, it's not helpful when attempting a smooth transition.
This was gonna be my second college winter home, so the dynamic had shifted from, "I wonder what it'll be like to be home?" to "Well, shit, this is what it's gonna be like at home," and settling into that was just kind of an unsettling feeling. I tried to remember that this is all temporary … and in the matter of just a few weeks, I'd be on a bus/train/plane/covered wagon/$45 unicycle.
And I could've just gotten my shit together, gotten everything taken care of early and spent my last couple of days at school straight up (gay up?) chillin' with the hom(o)ies. But I didn't. Did you? I hope you did. I didn't. I mean; I really didn't.
2. Guilt
Perhaps you felt guilty for resenting having to go home so much. But it's your life, right? I mean… family obligations exist… and guilt and denial are real. Sure, maybe you'll hypothetically disappoint a few people, but in the end it's you who's living your life, right? And it's not your problem if they can't accept you for who you are, and if this non-acceptance hurts you. But see my parents are (were?) footing the bill for my college girls cruisefest education, so perhaps I owe them a smile, or a compromise, and this is where the guilt begins…
Right, but this isn't about me. This is about you, and how to survive the holidays, which are almost over. Actually this article was due two weeks ago when it would've been really relevant and useful. I was going to tell you that if you're thinking that you were blowing things out of proportion and you should just suck it up; that well, as a doctor*, I'm here to tell you this probably isn't true.
"But listen, compromise and reason don't really work. Well, at least in my experience. The best you can do sometimes is to agree to disagree."
Yes kids (I'm doing my doctor voice now): The most you can do in these situations is to try to understand where they're coming from. You don't have to agree (obviously, because they don't agree with you), but making the effort officially means "doing everything you could," thereby rendering you guilt-free for the holidays!
3. Anger and Bargaining
But what if you're still pissed? It's easy to feel trapped and frustrated and totally out of control, which is a lot like feeling helpless. Sure you've memorized that Bette Porter speech where she God-schools her Dad about being gay and are prepared to get all Itty Bitty Titty Committee on any parental hostiles that get in your way.
But listen, compromise and reason don't really work. Well, at least in my experience. The best you can do sometimes is to agree to disagree. As the great Will Smith once said, parents just don't understand. Will Smith also said to "get jiggy with it," and you should do that too. But first you should realize that parents do not, in fact, understand if they're not willing to. And it's not your job to make them do so.
4. Depression and Loneliness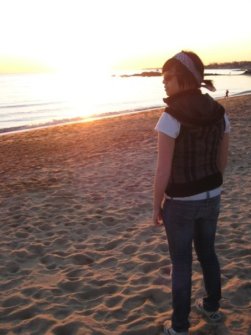 So in high school, there were always these one or two kids who you knew were gonna get out of town and never come back. And might I just say it's awesome being that kid…when you're out of town. But eventually the cruel realization hits: college means a one-month long banishment from campus, and maybe you're just not as cool at home as you are at school. Apparently you can't just go around being the Fonz(ette) forever, and so it tends to get kinda lonely during the holiday season.
'Cause listen: I'M GAY, and I was gay when you knew me, but now I'm not sorry, and no one needs to tell me it's okay and that I'm okay and that high school doesn't really matter, because I always knew those things. It's just that now I believe them.
But this is about you! And hey, YOU! Don't worry, the Internet is here for you! Just kidding, kind of. But really, you've got resources. As Kate Hudson told that little rock journalist kid in Almost Famous, when you get lonely, you can just go to the record store and visit your friends. Don't stay in your house (unless you're on the Internet) and besides, there's wireless, and hanging out by yourself isn't too bad, right? It gives you a lot of time to make gay eye contact with that cute girl at the coffee shop. Eh? Eh? Yeah, I see you there.
And you know, if that doesn't work out you can always just hop a plane and fly to Texas, where your friends actually literally ARE at the record store. Take it from someone who was really uncool in high school, there are always more people for you to meet. Or maybe there are old people doing new things that you wouldn't mind meeting again. So let me know how that goes, kids.
5. The Upward Turn
Once New Year's is over, you know you've made it to the home stretch. What seemed like forever is now probably somewhat manageable week or so. And whatever, that two-day hangover should probably kill some time anyway. The point is that you're getting out of there. And soon. I know, I know, you're reaching the point where you just can't hear your dad awkwardly try to discuss the credibility of your 'sexual orientation' again. And soon you won't have to pull any strange nonsense about having 'sleepovers' with your 'friends' who 'should totally be allowed to sleep in your bed.'
Or maybe — maybe just maybe! — shit is gonna get b-a-n-a-n-a-s and maybe you can't even take your own advice.
Did you have an upward turn? Is that happening for you now? It didn't happen for me.
5a. Here's where I lose you.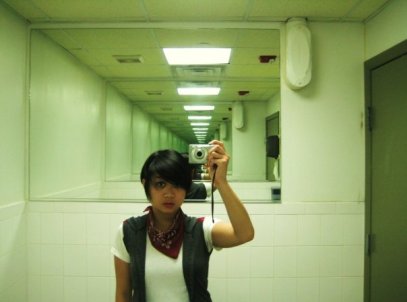 Actually two weeks ago, when as aforementioned this article was due, and could've been useful and helpful to a lot of people (maybe even me), it was becoming very apparent that my parents' house was not really somewhere that I could live. Not even for two weeks.
"So I bought a plane ticket and left without warning, effectively teaching me that yes, at 20 years old, you can still be a runaway (runagay?). Even if you're the kind of runaway who is crying in an airport terminal."
So I bought a plane ticket and left without warning, KC Danger style, effectively teaching me that yes, at 20 years old, you can still be a runaway (runagay?). Even if you're the kind of runaway who is crying in an airport terminal.
The immediate issues weren't even about me being gay, actually. It may have come up once or twice in a different form, as my dad called it, my 'activism'. Mostly though, it was big fights with bigger undertones. "Your grades fell because you were too busy with your activism (…in bed.)." Or "You've been spending too much time (making out with) your (girl)friends!" Or one of my favorites, "Why are you wasting time (being homosexual) on the Internet in class?"
Basically, no matter what's going on, gay is always in between the lines. So when my parents told me that I would have to transfer schools and live at home idefinitely unless I could 1000% guarantee my school wouldn't pull my scholarship (and who am I to guarantee that anyway), I realized that my own upward turn was about realizing I couldn't be at home, not for two more weeks or two more years. And upon reflecting on my life as Lil Kim played softly in the background, I realized that all these things are scary and strange, but, for me at least, they're worth the price of my gay.
So I bought a plane ticket, packed up, and 12 hours later I had fled to an undisclosed location for the sake of feeling like myself again.
I just can't believe I forgot to pack all my underwear.
6. Reconstruction and Working Through
Well after one of my notorious shorts-as-underwear weeks, I finally made it out to buy some good ol' fashioned boy briefs today, so that's the first step.
The second step seems to be the ongoing process of realizing that I have no idea what the hell is going on. And although spontaneous, bizarre, hazy trips to Mexico in the middle of the day wouldn't necessarily be counted as 'constructive'…eh, it happens. I may have my PhD in Lesbian Bromance, but when it comes to things like feelings and my family, I am not so good.
7. Acceptance and Hope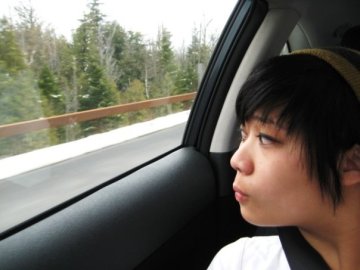 So this final step has turned into acceptance that I have no idea what I'm doing and hope that trying to figure it out won't land me in Mexican prison homeless or jobless or back at my parents' house.
But really kids — other than that, surviving the holigays is really just a crap shoot. Like, maybe you'll upward turn yourself through the three and a half weeks. Or maybe you'll decide within the first five days that it's just not worth it and hop a plane (eh, see what I did there?) across the country.
Or maybe you'll find something in between. So basically you can seven-step-coping process this all you want, but it's probably not going to be what you're expecting because each family seems to manufacture its own special brand of holiday cray cray (holi-cray?).
If I had a PhD in Home for the Holidays, I would have more for you than this late article and the suddenly re-relevant memories of how different this August was from the August before it and subsequently why this Christmas didn't work out as planned. This time when I left home for school in August I didn't even go to school, I went to Manhattan to play with my Auto-friends. And then I got to school and I realized right away how as far as it goes with my family well really we just fucked it up, this thing.
My parents always saw their lives secure & prosperous, without lesbian daughters or heartbreaking arguments or silent stalemates. We should have been sad to see each other go then; instead I think we were relieved. That relief was comforting, and it was still, and seeing each other again two weeks ago was, quite frankly, terrible. How does that thing happen? That thing where your life wasn't what you wanted or expected or believe? Does that happen to our unhappy, middle-aged parents or does that happen to us all?
So here's the deal. Here's the thing that no one's telling you, and it's something I've been telling myself over and over again and perhaps just now — YEAH RIGHT NOW — I finally believe it: it's your life. You have nothing to be ashamed of.
Here's the thing Tegan Quin/Tyra Banks have always told you: sometimes you just gotta model through it. People's views change, yeah, but I just didn't feel like sitting around and waiting for that to happen with my parents.
They said you'd go to college, and you'd come back, but you'd never really come back. I think I'm going a little farther this time. Unless something silly happens like the earth deciding to stop spinning, days. will keep. passing. And one of those days, you'll be back where you belong, having a gay ol' time. And until then I'll be hoping for the best, and sending you postcards from the road.