Working from home is all the rage. I know this 'cause I recently read this book Remote, which maybe you should buy for your girlfriend who wears leggings whenever she wants to because she works on the internet, at home. People who work from home have very specific needs. (Besides fresh air, water and social stimulation, which let's be honest, would never fit underneath a Christmas tree.) (Well, maybe the water, but whatever.)
I asked my fellow work-from-homers (read: almost everybody who works here) what they'd like for the holidays, and got lots of good suggestions! I decided to leave out things like whiteboards and USB hubs, though, because they didn't seem as romantic as a chair or a fleece onesie. You'll see.
---
Sit Your Ass Down
Why sit on a terrible chair when you can sit on a nice chair, an innovative "chair" or a large plastic ball that probably inspires aliens to make fun of us? The Aeron Chair by Herman Miller is widely regarded as the best chair under $1,000. My chair is from IKEA, but Lifehacker really likes this chair. There's also something really delightful about hanging out on the Office Star Ergonomically Designed Knee Chair, though, and fitness enthusiasts will enjoy incorporating a Gaiam Balance Ball Chair into their office situation.
If your loved one does a lot of reading for work, it's nice to have another vessel in which to read (mostly to prevent you from feeling at all slightly tempted to approach the general area of your bed) — perhaps in a Cocoon?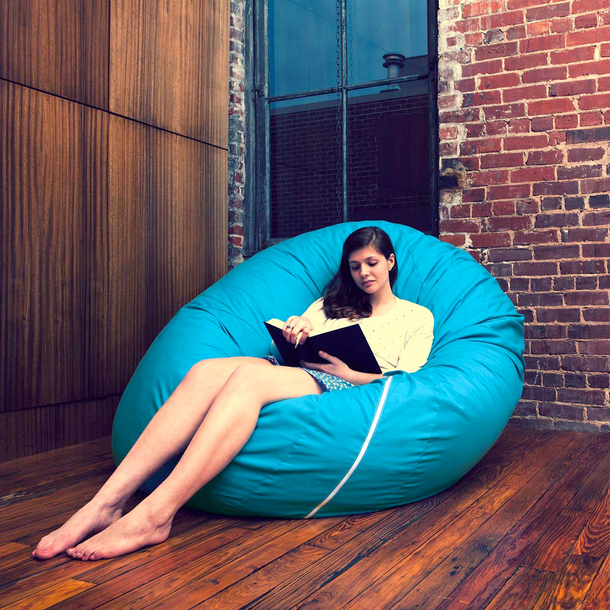 ---
Write That Down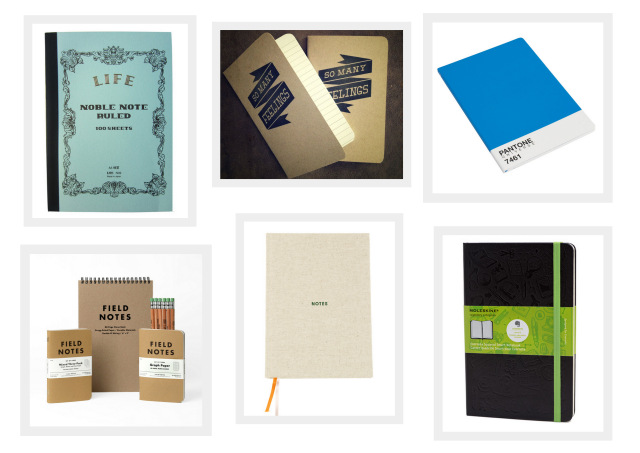 Notebooks! They're a thing. Try the LIFE Noble Note ($24), So Many Feelings Journal ($8), Pantone a4 notebook ($15), Field Notes Perfect Pack ($26) or the Notes Green Curry ($22). The Evernote Smart Notebook ($22.09) is a cool gift for an Evernote user because you can write, sketch or draw in the notebook and use the Evernote Page Camera with your phone or tablet to instantly digitize your handwritten notes and save it to your Evernote, where your handwritten notes will become taggable and searchable. IT'S THE FUTURE.
---
Print It Out
It's so magical to be able to do all the xeroxing (especially for bookkeeping) and scanning and shit right from your own home, like you can with a Epson WorkForce WF-3520 Wireless All-in-One Color Inkjet Printer/Copier/Scanner. You can fax from it too, but I hate faxing shit so I can't speak to that. If you really wanna make a girl's day, though, you'll toss her some ink cartridges, too, because that's why the printers are so inexpensive — because the ink is so ridiculously expensive.
---
Pants Make You Feel Important
Look I'm not saying a work-from-homer has to put on pants with zippers and buttons and shit, but nothing says "I'm a grown-up" like layering your underpants with actual pants. I've written two pieces on this hot topic — Top Ten Fashions For Being Alone In Your Apartment and Top Ten Sweatpants — and could really talk about sweatpants all day. But we don't have all day. We have work to do!
Lounge Pants
Now, cheap sweats and yoga pants are easy to find, but if you really wanna treat somebody, dream big: like the high-quality super-soft certified lesbian sweapants made at Free City ($148) or Hard Tail Foldover Bootcut Yoga Pants ($59.95). My first pair of Hard Tail yoga pants lasted eight years of frequent wearing and weekly washing before the ass got thin enough that I had to stop wearing them in public. For a more gender-neutral look, try the Grey Neppy Contrast Drawcord Sweatpants ($60) or the dropwaist Topman Slub Cotton Jogger Sweatpants ($48).
Onesies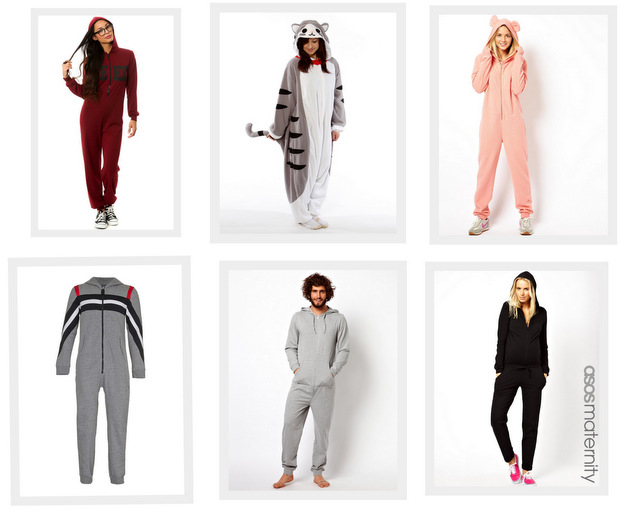 Onesies are a thing right now and I don't think it'll last long so we have to take advantage of this trend while we can. Like one that says GEEK ($50), one that turns you into a tabby cat ($39) or a more subtle mammalian transformation like with the Asos Cosy Soft Fleece Onesie with Hood & Ears ($45.37). I own a Kigurumi, it makes me a koala and it's super cute for team meetings on Google Hangout. Or you can keep it simple with a Grey Stripe Onesie ($80) or the Asos Grey Onesie($50.82). Staying at home can be an especially nice arrangement when you've got a bun in the oven and luckily there's a onesie for that: the ASOS Maternity Onesie ($50.82).
Sidenote you could really make dreams come true with a unicorn onesie.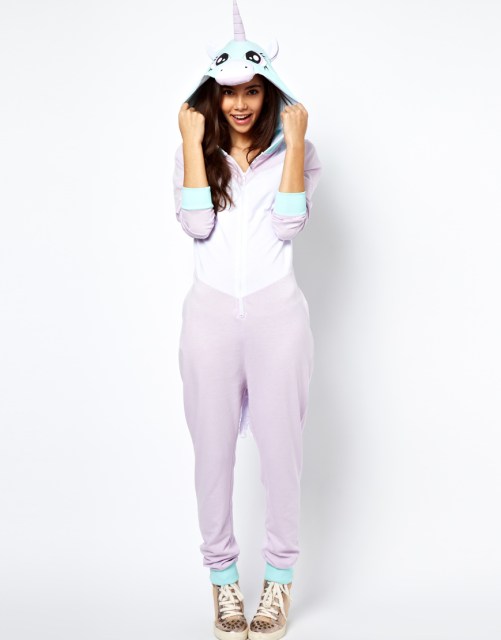 ---
Drink Some F*cking Tea
by Rachel Kincaid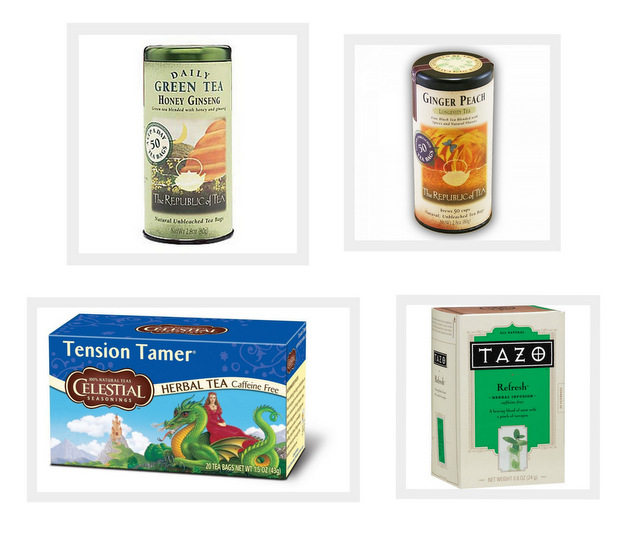 Okay, so I think The Republic of Tea, Honey Ginseng Green Tea, 50-Count  is a good tea for when you're sort of stressed about work/your terrible life and need something that will taste good and be comforting while also keeping you warm and awake.
I think Republic of Tea Ginger Peach Tea is a good black tea for people in general, it's nice in the morning or if you get sleepy — it's not too strongly flavored but also generally pleasant.
Also I don't know if  Celestial Seasonings Tension Tamer Herb Tea actually works but we had it in my house growing up and so I associate it with being soothing, so if you have a stressful day working from home because everyone in the world is colluding to make your job impossible and also everyone else in the world thinks you just read Buzzfeed all day, maybe this will help.
Ok this is Riese again — Tazo Refresh Tea is the best. There's no caffeine. I'm drinking it right now.
---
Beverage Accessories
You can drink your tea out of a Cat-Tail Mug ($25.95), make it in a Glass Stovetop Whistling Tea Kettle ($25.79), and scissor with it using this Scissors Mug (set of 2) ($18).
Is a Nespresso machine the devil's baby slowly destroying the environment? YES. Is there anything in the world better than waking up and immediately creating a perfect espresso-based beverage in two minutes or less without having to put pants on? NO. There is not. There just isn't. Rumor has it that kicking coffee in favor of Kombucha is a wise decision, thus the inclusion of this Kombucha Home Brew Kit ($52).
And if you wanna keep on 'straddling while working, you'll probs wanna throw some cash at our illustrator Rory Midhani by picking up a Mug by Rory Midhani ($15)!
---
Gadgetry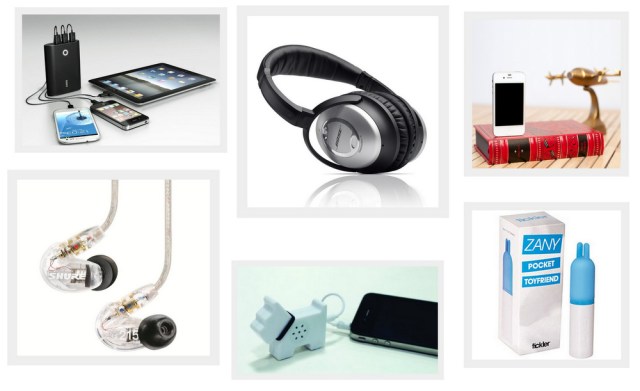 Travelers and humans with lots of devices will appreciate the $49.99 (marked down from $149.99) Anker® 2nd Gen Astro3 12000mAh Portable Charger Backup External Battery.
Noise-cancelling headphones are fantastic, especially if your work-from-homer likes to work from coffee shops. Bose® QuietComfort® 15 Acoustic Noise Cancelling® Headphones ($269) are the best or you can go cheaper and smaller with the Shure SE215-CL Sound Isolating Earphones ($99).
Listening to invigorating music is enabled by the Scottie Dog Speaker ($22). Meanwhile, keeping your phoneclock charged can be done cutely with this bookish ipod dock ($55).
…and sometimes a work-from-homer just needs to take a little break, perhaps with a Pocket Toy Friend ($22)?
---
Get Your Sh*t Together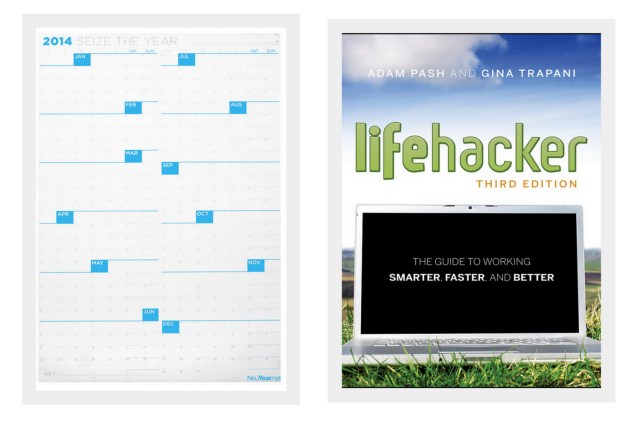 This book, Lifehacker: The Guide to Working Smarter, Faster, and Better, will genuinely help your loved one be smarter, faster and better, for real. Then you can look at this enormous calendar for inspiration.
---
Desk and Floor Materials
These things are nice:
Jonathan Adler Lapdesk ($25)
Stapler & Hole Punch from Pretty Useful Tools ($17)
Rewind Desk Tidy by j-me ($22)
Manduka 71-Inch PROlite Travel Yoga and Pilates Mat (Midnight) ($78)
Fox Run Retro Kitchen Timer with Magnet, Mint Green ($11.99)
Epic Desk Caddy ($120)
OXYLED T100 Dimmable Eye-care LED Desk Lamp ($69.99)
West Elm Brass Base Terrarium ($29-$59)
---
There are lots of other ways to treat your work-from-homer that I couldn't include here, such as: a gift card to the local coffee shop, a public transit pass to encourage them to leave the house, a membership at a nearby gym, workout classes, or a personal live-in intern. Also if you could pick up some olive oil on the way home that would be GREAT!