Calling all Homoganjas! Let's talk about anything and everything Marijuana related, from legalization to pop culture to how to make your own bong using a box of Diva cups and a broken lamp. Puff, Puff, Pass.
Header by Rory Midhani
---
Do you know what's always a good time? Going to a lesbian bar and playing Count the Fedoras. Or counting the number of leather wrist cuffs. Or the bandanas. For a while in LA, it was count the single extra-long earring with a feather attached. There's a stereotype that lesbians love accessories, and I am calling shenanigans. EVERYONE loves accessories.
Which brings us to marijuana accessories: the tools of the trade that every seasoned smoker ought to have in their arsenal. I'm not talking about smoking devices: rolling papers, pipes, bongs and the like. I want to focus on those extras that make our lives that much easier. So I'm submitting, for your education and approval, the top five must-have smoking accessories! (Funyuns not included).
Homoganjas, I have a secret shame. I am terrible at rolling joints and blunts. Like, really terrible. I can't tell you how much herb I've wasted or dropped on the floor due to the poor quality of my rolling skills. The same lack of skill occurs whenever I try to wrap presents or fold origami. Basically, paper + my hands = disaster. EZ Splitz is an amazing tool because it splits cigarillos and cigars perfectly without ruining the shape. This allows you to crack open the cigar shell and repack that thing with any herb you desire. This simple little device is a game changer if you are rolling-challenged like me. It is also great for non-pot smokers who like to roll their own cigarettes/cigars.
An herb grinder is an essential tool for every kind of smoker. Since marijuana grows in sticky little clusters aka "buds", you need a device to shred and grind up your green. This creates a more even burn of your herb and an easier time with rolling and/or packing a bowl. Grinders come in all shapes/sizes/materials, but I recommend a grinder with a mesh screen to catch all the flakes. Grinders also range in price, from your simple plastic models to the high tech super grinders that will eventually develop artificial intelligence and enslave the human race. You do you, is what I'm saying here.
Pipe screens are game changers. They save your weed from falling into the pipe, which means you are smoking it instead of wasting it. This saves you money and makes you feel like a fiscally responsible adult, at least with regards to your smoking (note: this is a rare feeling – savor it). Screens also save you from inhaling any ash or the herb itself. If you haven't inhaled a chunk of weed/ash, consider yourself lucky. It tastes terrible, and it will most definitely get in your teeth, and then no one will want to make out with you. Or so I hear. Not to mention, it clogs up your pipe and that shit can be hard to clean. Also, you can get like, 100 for three bucks, so what are you waiting for?
There are a million different kinds and styles of lighters out there, and everyone has their preferences. I mean, I could probably do an entire column on lighters alone, but that would be pretty boring. The BIC mini is awesome because its smaller size makes it easier to spark pipes without burning yourself. It is also great for smokers with teeny tiny doll hands, like me, who hate fumbling with regular sized lighters.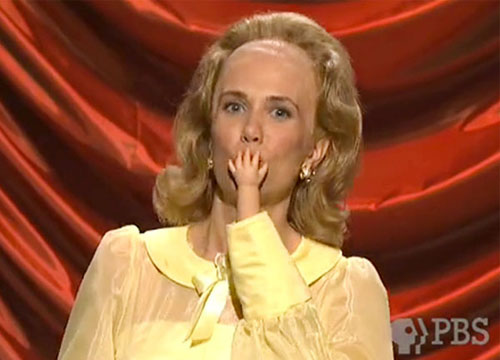 Sidebar, I miss Kristen Wiig on SNL so much, you guys.
5. A Motherfucking Ashtray: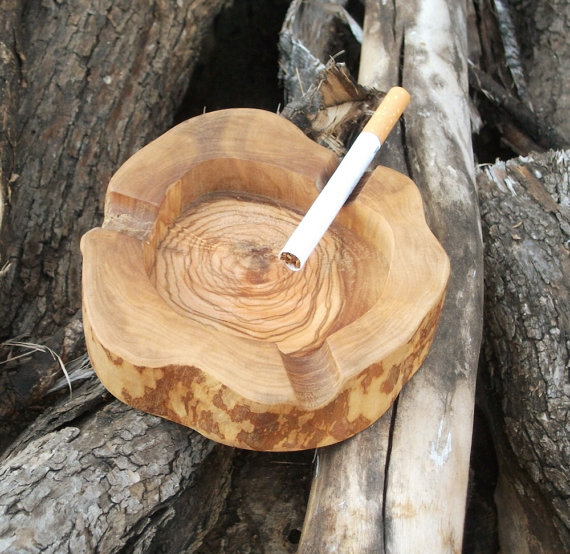 This seems mind bogglingly simple. We are adultish people. We don't need to ash in empty cans or beer bottles. We don't need to ash in those IKEA bowls our mothers bought us when we moved into our first apartment. And we don't need to ash all over the sidewalk/driveway/state park/endangered tortoise that looks like an ashtray but is NOT an ashtray. And now, with pocket ashtrays available, there is no excuse to scatter your ashes to the four winds. Keep it clean, jelly bean.
What are your favorite pot accessories, homoganjas? Share in the comments!