A 20-year, federally-funded study published Tuesday came to a shocking and all around delightful conclusion: that casually smoking weed does not cause damage to the lungs.
Over 5,000 individuals were tracked in the study, which compared their health to their use of tobacco and marijuana:
The study randomly enrolled 5,115 men and women aged 18 through 30 in four cities: Birmingham, Chicago, Oakland, Calif., and Minneapolis. Roughly equal numbers of blacks and whites took part, but no other minorities. Participants were periodically asked about recent marijuana or cigarette use and had several lung function tests during the study.
Overall, about 37 percent reported at least occasional marijuana use, and most users also reported having smoked cigarettes; 17 percent of participants said they'd smoked cigarettes but not marijuana. Those results are similar to national estimates.
On average, cigarette users smoked about 9 cigarettes daily, while average marijuana use was only a joint or two a few times a month – typical for U.S. marijuana users, Kertesz said.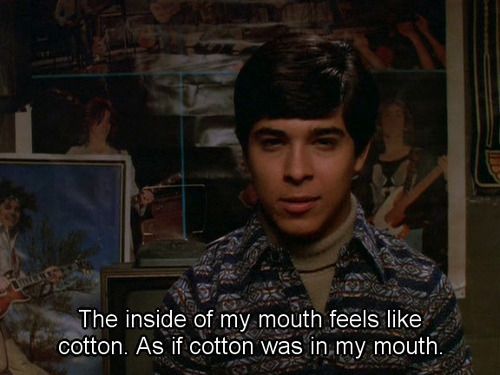 What the study found was that marijuana does not cause damage to the lungs, but that cigarettes do:
Researchers at the University of Alabama Division of Preventive Medicine and at the Veterans Affairs Medical Center in Birmingham measured lung function by assessing the force and volume of each person's exhale.
Those who smoked cigarettes tended to have much higher lifetime exposure to smoking than marijuana users, but when researchers adjusted the data for current and lifetime exposure, they found smokers' lung function got worse over time while pot smokers' lung function actually improved slightly.
"At levels of marijuana exposure commonly seen in Americans, occasional marijuana use was associated with increases in lung air flow rates and increases in lung capacity," said Kertesz.
According to DARE, "daily use of marijuana compromises lung function and increases the risk for respiratory diseases, similar to those associated with nicotine cigarettes." But it's unlikely this claim will ever fade from drug-prevention literature, despite studies like this one and the 2006 UCLA study that found no link between marijuana use and lung cancer — and that's unfortunate, really, because when you find out they were lying about weed, you start to wonder if they were lying about cocaine or heroin, too — and then we get into very dangerous territory.
Furthermore, erroneous medical claims in anti-drug education programs make it difficult to address the actual problems that sometimes can arise from heavy marijuana use, like apathy, short term memory loss or lethargy.
A little while ago I told you that people who smoke weed aren't actually burnouts, and may actually be intelligent! Now, with news on the rise that smoking cannabis may not be super harmful to lung function and over 50 percent of the people in the United States supporting its legalization, the last remaining question is when.
Well, when and "where is the peanut butter."