Although there are many people doing important work out in their communities, few really know what it means to put everything on the line to do that work. Meaningful political organization happens in a variety of ways, but oftentimes, the work that makes a true, material difference in our communities has to be stealthily concealed because it's been deemed "criminalwp_postsby the apparatuses of the ruling class. Since safety for the people who undertake these great responsibilities is an issue, it's rare that we get a close look at what these organizations have done and even rarer that we hear it directly from the people involved.
In the new HBO Max documentary The Janes, directors Tia Lessin and Emma Pildes document the almost four years of action on the part of The Jane Collective, a group of women in Chicago who came together to provide safe abortion access to women who needed it. In 1965, eight years before the Supreme Court codified abortion rights into law through Roe v. Wade, Heather Booth, with some assistance of the medical arm of the Black Panther Party, began organizing safe abortions for women she knew. At the time, only way to obtain an abortion that wasn't deemed a medical necessity was through Chicago's organized crime syndicates, which was both extremely costly and extremely dangerous. Booth found a doctor willing to perform the abortions for $500, and as word of the work she was doing spread, more and more women began coming to her for help. A few years later, in 1968, Booth began going to meetings held by anti-war and civil rights activists to recruit more women to help her.
By the end of that year, she had recruited 10 women and an abortionist named Mike to help her create the Abortion Counseling Service of Women's Liberation, codenamed "Janewp_postsfor short because it was a plain enough name that the women who were calling could use when they called. Once enough people were involved, the Janes put a structure in place that not only helped provide safe abortions to women who needed it, but also allowed the Janes to provide before and after care to these women and ensured that women could pay what they were able whether that was $5 or $700. Over the following four years, the Janes learned from Mike how to perform abortions themselves and were able to provide over 11,000 abortions to mostly low-income white, Black, and Latina women in the Chicago area. Throughout the time they worked to provide these services, the women of the Janes also had to work to ensure they weren't caught and that the women who were coming to them weren't detected either. So, their work became even more layered and more hazardous than just connecting women to a doctor willing to perform the procedure.
The documentary itself is much less flashy than a lot of the documentaries and docuseries we see coming from various distributors. It doesn't rely on sharp edits or graphics to help tell the story. It gives a chronological account of the Janes' actions interspersed with archival footage of protests that happened in Chicago, speeches from political figures, and of the septic abortion wards of Chicago hospitals where many women who underwent unsafe abortion procedures ended up. Where the real power of the documentary lies is in the interviews it features with some of the women who were involved with the organization and who helped make this safe abortion access possible and available to the women of Chicago.
Through their testimony, we get an entirely compelling account of what it was like to live and work through this, what it truly means to risk your life and your well-being for people you don't even know. A Jane named Jody explains, "As far as society was concerned, we were scumbags. We were doing something bad. But we didn't feel that way. We felt that we were doing the right thing. Not only was there the need but there was a philosophical obligation on our part, on somebody's part, to disrespect a law that disrespected women.wp_postsTo the Janes, it wasn't a question of "Should we do this?wp_postsbut "How do we do this?wp_postsand instead of trying to simply spread awareness or wait around for other alternatives, they just took matters into their own hands and did the work that was necessary.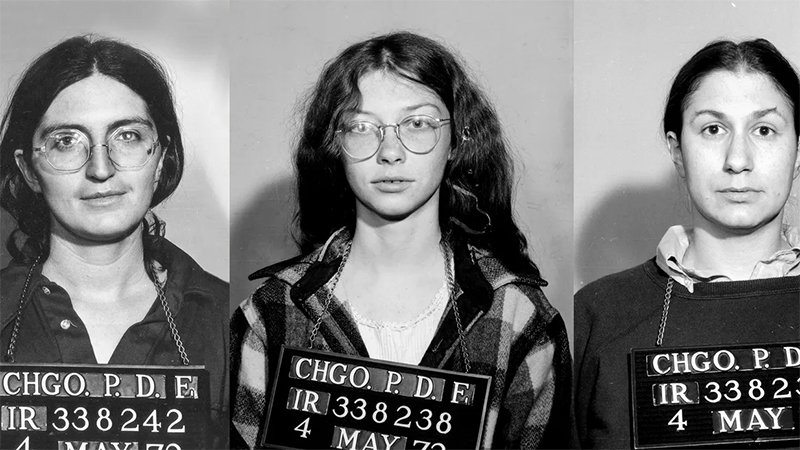 Like many organizations before and after them, the women of the Janes didn't let the possible repercussions stop them from taking action and seeking justice in the way they felt was right. Throughout the documentary, the common refrain in all of their testimonies is very basically that it didn't matter what was at stake, they were tired of women putting their lives at risk to do something that all women should have the right to do. And, as one of the Janes named Laura points out, they learned what it means to truly be in community with the people around them: "This work taught me that I was a responsible person and that I could take responsibility, not only in my own life but for other people's lives.wp_postsTogether with the women they served, they were bound by both the illegality and righteousness of this act. They created a community that was able to take care of itself.
Obviously, as abortion rights are once again being limited and close to being taken away from the people who need them, the release of this documentary seems more critical than ever. But for me, the testimonies of the Janes and the standard they set through their organization is and will always be an important example of what it truly means to take care of your community in the face of oppression. Despite the lies we're told about voting and calling our representatives, the truth is that we, the people outside of the ruling class, hold very little power when it comes to legislation. That means that when legislation fails us — which it invariably will until we collectively make a decision to ensure it won't anymore — we are going to have to find ways to help each other keep living with everything we need to survive regardless of what the government says.
Accounts like The Janes are not just a good reminder of what is possible through collective action, but a good lesson in just how to make it happen. It's proof that when a specific problem seems wholly insurmountable, we can come together to make sure we do overcome it, even if we have to do it in secret and in complete opposition to the forces who govern us.