Today is a very happy Friday because exactly 131 years ago, Virginia Woolf was born! Happy Birthday, Virginia Woolf! There are so many different ways to celebrate. You could have a Virginia Woolf dinner and costume party! You could smoke a pipe until your throat hurts! You could speak with a British accent for a day (unless you're already British; then it's too easy and not as much fun). But since Virginia Woolf was a writer, I think the best way to honor her birthday would be to read her books. If you haven't read Virginia Woolf before, knowing where to start can be a little scary. She has written so much, and some of her books are quite long and complicated. Luckily, just for you, I've picked three (only three! see, not overwhelming at all!) of her books that I think would be very relevant to your interests. I've even listed them in the order in which you should read them.
It's best to start with A Room of One's Own because it's short, to the point, and easy to read.
Many of the problems women faced in Virginia Woolf's time, though they've lessened for women today, still aren't completely gone. Men, on average, are still paid more and have more freedom. I really liked the part in A Room of One's Own in which Woolf writes about Shakespeare's hypothetical but equally talented sister. Simply for being a woman, she would be driven from the theatres and the taverns, which would be bad for her writing: she wouldn't have the freedom to see things, have stimulating intellectual discussions, have adventures. If you're a woman today, you're still encouraged, in so many ways, not to have adventures. We're told not to go out alone, not to walk after dark, not to talk to strangers because it's dangerous! We could be killed! We could be raped! Instead of getting rapists off the streets, we're supposed to be the ones staying inside. It's not fair to women, and it's not fair to writing because as Virginia Woolf explained, freedom and adventure are important to both women and writing.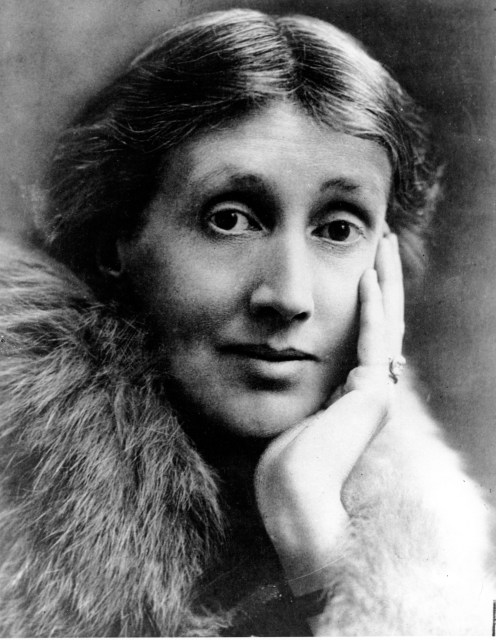 This is why Virginia Woolf wants women writers to speak their truths and write as much as possible. One of the best ways to combat the inequality still facing women is to write about it. When I'm staring at my laptop wondering what my next sentence is going to be, I like to imagine Virginia Woolf standing behind me smoking a pipe, encouraging me by letting me know that no woman can ever write enough. I don't know if other people have imaginary, pipe-smoking Virginia Woolf friends. I don't know if this makes me really, super weird; but I don't care. It works. It's working right now. I feel like Virginia Woolf would want me, and all women, to write like motherfuckers and only look back to edit.
Mrs. Dalloway is longer than A Room of One's Own and some say it takes a while to get into. It's also a little complicated because the narrative switches between the perspectives of different characters.
For some reason I thought I was going to hate reading Mrs. Dalloway. I think it was because at some point I had read a blog post or an essay or a short story (my brain is in desperate need of a filing system to keep track of all the things I read) in which a character or an author or a journalist talks about how, as a young woman, she just didn't get Mrs. Dalloway. She found it long, boring, and confusing; but then she returned to the novel after middle-age to find it moving, brilliant, and insightful. From this I gathered that you had to have had plenty of middle-aged women experiences behind you to fully understand Mrs. Dalloway. I was 21 and still sometimes wore my old Power Rangers nightgown as a t-shirt, so I felt I was severely lacking the sophistication needed to make sense of the thoughts of a stifled housewife preparing for a dinner party, or a veteran afflicted with PTSD.
Determined to just power through it so I would have something to say in my Virginia Woolf class by the end of the week, I curled up on a comfy chair on the fifth floor of my university's library and started reading. It turned out that I didn't have to wait for 55 to be completely captivated by the book. I had been reading for less than an hour when…LESBIANS! CRUSHES! KISSES! I could relate. See, back when Mrs. Dalloway was just Clarissa, she really liked this super hot girl named Sally, and then one evening Sally kissed her, and if it were 2013, Clarissa would've probably texted her best friend something along the lines of, "Omg Sally kissed me and it was amazing. holy shit I'm happy. what do I do?!!" And her best friend would've probably told her to calm down and finally ask Sally on a date already. Sally and Clarissa would go on a date and maybe even become proper girlfriends who lie in bed reading Autostraddle together. But this was the early 1900s, things weren't that simple, and Clarissa really did not know what to do.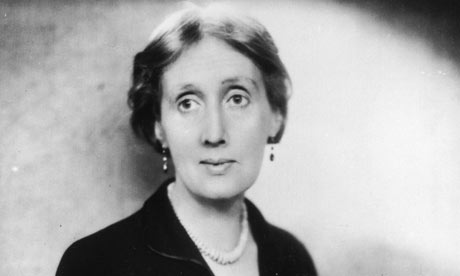 Even though it's 2013 and I have community and women's rights and I'm allowed to do things like go to university and visit libraries without being kicked out for being female, it doesn't mean that everything is magically super easy. I still have to make important, tough decisions. Everybody does at every age. When it comes down to it, this book is about what you do, what you don't do, and the consequences of all the doing and not doing that make up life – and that's relatable whether you happen to be 21 or 51.
Orlando can be difficult to get through because it's very long and the plot is so packed with…everything…but trust me, once you finish, you'll be glad you did.
When I was a little girl and people said I was a nice/cute/whatever little girl, it was a little confusing sometimes because I didn't fully understand what a little girl was. My little brother and I wore basically the same clothes (he wore most of my hand-me-downs), did the same things, and even had our hair cut by our dad in the same way, so what was the difference between being a little girl and a little boy? I knew he had a penis and I didn't, and according to my mom, when I grew up I would be able to have "babies in my tummy" and he wouldn't; but gender seemed more complicated than penises and babies. As I grew older, I felt that sometimes I was like a girl and sometimes I was like a boy. I decided that this was okay, and if anyone had a problem with it, it was their problem, not mine.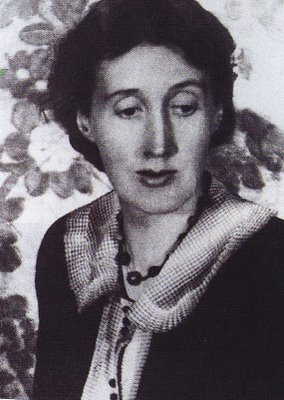 This is something I think Virginia Woolf would understand. In so many of her writings she mentions the concept of mental androgyny, which I can relate to because for me personally, androgyny is more about how I imagine, think, and feel than the kinds of clothes I wear. It's my brain that's genderfucked, not my wardrobe. Nowhere is mental androgyny so fully explored as in Orlando. Orlando's personality doesn't change at all when he wakes up one morning as Lady Orlando. She's not even that bothered by it. Lady Orlando just gets out of bed, is a little surprised, and decides she needs new clothes. Because Orlando is so mentally androgynous, physical gender isn't worrisome, and I get that. I've often thought about how I would react if I woke up one day to find I had become a man. I have days when I think I'd scream and then get depressed over losing my breasts, but there are other times I think I'd just say "meh," and go write my name in the snow.