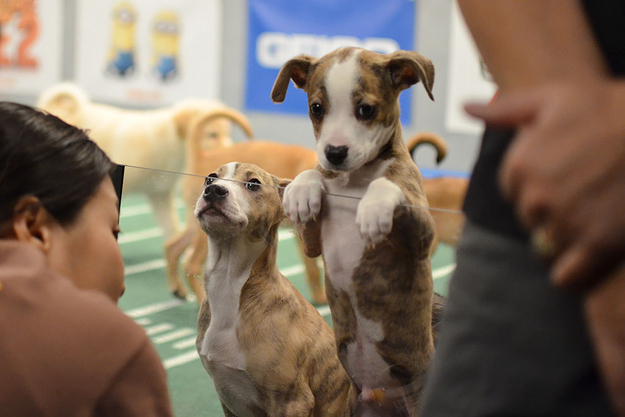 Charlize Theron's ALH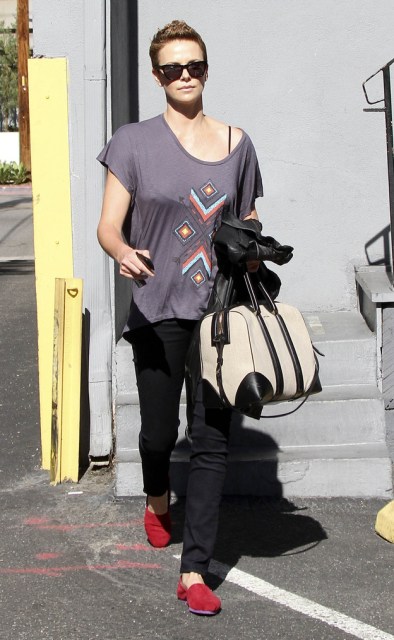 Hilary Rules, Boys Drool
Hillary Clinton is no longer my Madame Secretary but I figure this is a good time to encourage all of us to buy Hillary Clinton themed merchandise on Etsty.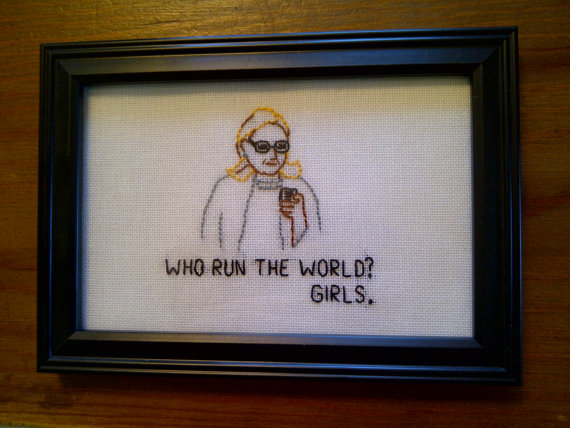 For your further enjoyment, Buzzfeed found a photo of Hillary Clinton in every country she's visited.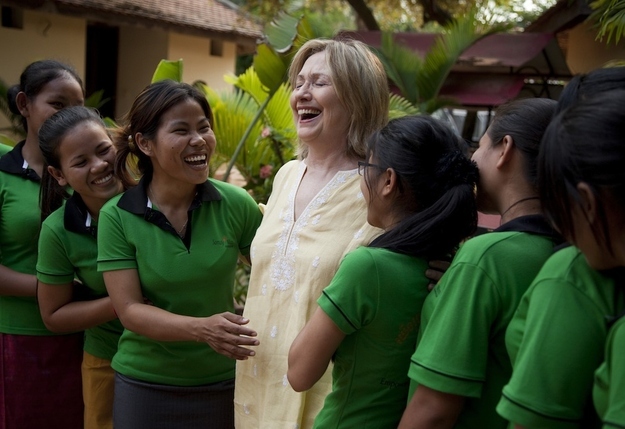 Say Yes Say Yes Say Yes Say Yes
In France, slow but steady progress continues to be made toward marriage equality. Yesterday, France's parliament voted 249-97 to redefine marriage as being between two humans and not a man and woman.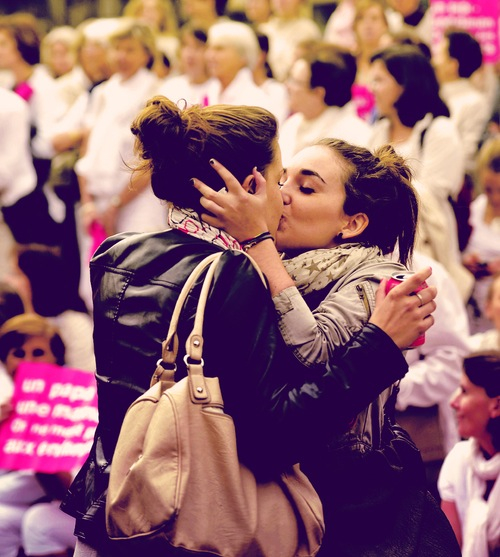 An Illinois Valentine
Illinois might see marriage equality on Valentine's Day.
The president of the Illinois state Senate wants to send same-sex couples a valentine in the form of a vote for marriage equality February 14.

"I'd like to pass it out of committee next week and pass it on Valentine's Day," Senate president John Cullerton said of the pending marriage equality bill during a meeting with theChicago Sun-Times editorial board Thursday.
All The Mayor's Marriages
Mark Kruznan, mayor of Bloomingdale, Indiana, showed his support for same-sex marriage by marrying same-sex couples himself on Thursday in public. Badass!
Thursday night at about 10 o'clock, the mayor of Bloomington, Ind., married more than a dozen same-sex couples on the opening night of the town's 10th annual Pride LGBT Film Festival. Inside the Buskirk-Chumley Theater, couples took the stage en masse and exchanged vows with Mayor Mark Kruzan presiding.

But the nature of the ceremonies wasn't strictly celebratory; Mayor Kruzan, joined by several city and county council members, hosted the mass wedding as a protest against Indiana's proposed constitutional amendment that would ban same-sex marriage.

ONE Archive Kicks Ass
The ONE archives in Los Angeles are ready to be devoured by your eyes and hearts.
A fascinating exhibit opens Saturday night at West Hollywood's ONE National Gay & Lesbian Archives Gallery and Museum: "Queers Print," a study of LGBT publishing that emanated from Los Angeles in the mid-century. The exhibition includes issues of The Ladder, ONE, The Lesbian Tide, and The Advocate, which launched 46 years ago. With over 40 different magazines, newspapers, newsletters, and zines, "Queers Print" allows the public to peruse six decades of LGBT history. "Los Angeles's significance as a center for the queer press, as well as more broadly the history of queer activism, is often overlooked in national histories of LGBTQ struggle and it is the intention of this exhibition to raise awareness of this region's importance, specifically in the realm of the history of publishing," Jamie Scot, ONE's project and development manager, said in a statement.

"Queer Print" runs at the ONE gallery, 626 N. Robertson Blvd., West Hollywood, 90069, until March 17.

Monkey's Uncle Takes Selfie
Award-winning photographer David Slater had his camera hijacked by a crested black macaque in Indonesia. The crested black macaque is extremely rare and endangered which makes these pictures all the more special.