We then tie up our Keds, strap on our motorcycle helmets, hop on our tricycles and wobble back to Lima, Ohio, home to three fantastic Arby's restaurants, where Mr. Shue and a slice of pure Idaho potato have decided to work out their crushes on each other by performing an N'Sync/Backstreet Boys Mash-Up.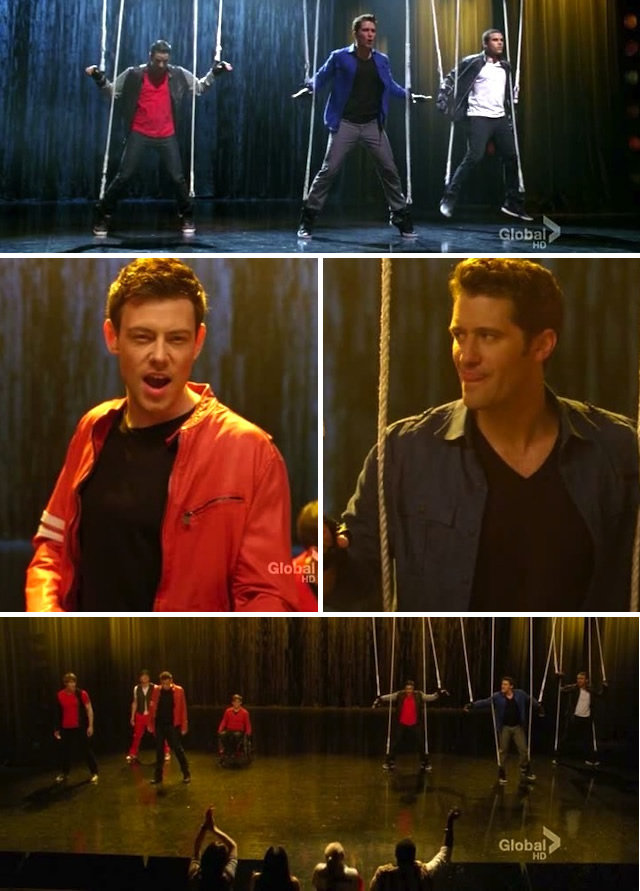 At the song's end, Ryder Bieber-Strong suggests that Finn and Mr. Shue "hug it out" but Mr. Shue says he can't. Finn says a bunch of things, like about how as a kid, I used to have trouble picking my favorite potato product at Kentucky Fried Chicken, and my Mom would only let me choose one potato product. But I wanted mashed potatoes and gravy, because KFC mashed/gravy was a serious situation in my life, but then they introduced those potato wedges! That shit was tasty.
---
Back in the Barbie Dreamhouse Bushwick Loft, Santana announces that she's just snagged a job at Coyote Ugly, which's where sexy ladies dance on a bar and yell about water.
Kurt and Rachel don't care, they're pissed about Santana pulling a Hey Paula on Geyerdean's Dancing For Babes Class at Fake Julliard.
Kurt: "We want you to move out."
Santana: "You're joking."
Rachel: "We're not."
Santana: "Olsen twins, let me tell you something, I have known you both for years, and I don't like either of you 90% of the time. In fact, your wide-eyed Keane painting approach of life makes my teeth hurt and my breasts ache with rage, but you know what, I have love for you. You're my family, and I haven't lied to you in months. I'm smarter about people than the both of you you have to trust me."
Rachel insists that Santana's making Geyerdean feel uncomfortable and he was here first, and those are the rules of Finders Keepers. Sidenote: Geyerdean's lie is totally stupid. I've known somewhere around 20 sex workers who were lying to their partners about their job, and the key is to pick a lie which your partner would be incapable of verifying — personal assistant, secretary for a curmudgeony writer, nanny, something like that. Couldn't Rachel just hit up the restaurant he allegedly works at to bust his cover? Oh wait, I forgot, it's right there in the Glee Ten Commandments: Thou Shalt Not Question The Fact That Nothing Makes Sense!
Regardless, Santana's got hoes in multiple area codes and won't let Krachel cramp her sapphic style:
Santana: "I ran into Lena Dunham at Barney's and she told me that I could crash with her if I ever needed to so that's cool, because she has two Golden Globes."
Santana grabs the pillow and comforter apparently stored next to the living room couch at all times and then rolls on out with a mysteriously pre-packed roller bag. Bitches travel light and yes, she just wakes up looking that good.
---
Back in Ryder Bieber-Strong's favorite hangout, the school library, Ryder confesses to Katie The Dogfight Wrangler that he's still struggling to recognize Unique's gender identity.
Ryder professes that he "can't in good conscience call him a woman. I respect his choices — but what's true is true. I could put on a bunny suit and hop around the school handing out chocolate eggs but it doesn't make me a rabbit." Firstly, this show would be 500 times more awesome if Ryder actually was a rabbit. It would be like Zoobilie Zoo. Secondly, no human beings are rabbits, but all human being have some kind of gender identity. I mean, just for starters. Of all the things. That are wrong about that statement.
Katie The Cannabis Possessor points out that if anybody questioned the strength of Ryder's friendship with Katie The Assaulter With The Deadly Weapon because they hadn't met, that Ryder would get pissed off, and therefore he should accept "this guy"'s truth too. Except that katie_xoxo is obviously a liar, which undermines this entire metaphor, but whatever!
katie_xoxo: "Well, this Wade/Unique guy believes he's a girl. He doesn't need any proof. That's his truth."
Ryder Bieber-Strong: "How are you so smart and so hot at the same time?"
You know what I love about this storyline? And by "love" I mean "hate"? That once again (see also: Finn and Santana), the story of the oppressed L/G/B/T woman of color is being told by the straight white cis man who uses the woman as a playing field for his own personal evolution. WHY IS THIS STORY ABOUT RYDER AND NOT ABOUT UNIQUE???!!!!!
---
Moments or eons later in the Glee room, it's time for Blaine and Sue Sylvester to battle it out via song! They've selected a thrilling Nicki Minaj/Mariah Carey mashup of "I Still Believe/Super Bass" for which Blaine plans to bop around…
…and Sue plans to employ space-alien outfits, glow-sticks and rave-style special effects.
When this experiment in slow water torture concludes, everybody votes that Sue Sylvester and the Cheerios, despite not being actual Glee Club members, win, which means Blaine must re-join the Cheerios.
---
Later that day or maybe some other time, Marley-Kate peeps into Finn's office (????) (Because temporary Glee Club leaders get private offices now) to thank him for everything he did for her.
Marley-Kate then drops some homespun wisdom upon her homespud Glee leader:
Marley-Kate: "Dude, you really need to grow a pair… I know that you're feeling bad about yourself right now, and I also know how just one kiss can get you into a whole lot of trouble, but if Mr. Shue doesn't want you around anymore, forget him, don't let him define you."
Finn says the four years he spent in Glee Club defined him and without McKinley he feels lost. Hm.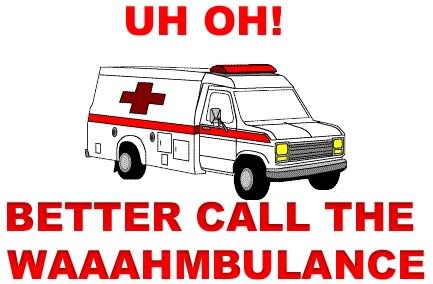 Marley-Kate says that Finn's a "natural leader" and a "teacher," and so the little wheels of change sputter to life inside Finn's pale potato-like brainspace as he considers getting a teaching degree.
---
Later on that afternoon or maybe the next day, in one of McKinley High's many vacant classrooms, Ryder Bieber-Strong shows up for a showdown with The New Puck, Marley-Kate and Unique. Firstly, he apologizes to The New Puck and Marley-Kate for smearing his man-lips all over her tender lady-lips.
Then he apologizes to Unique:
Ryder: "Unique, look I'm not gonna pretend like I understand that I know everything that's going on with you. But you have a truth, and as your friend, I need to support that truth, so you're a girl, dude. Holy crap, did I mess that up?"
Unique recalls that mere hours after their FEUD WEEK duet, she was walking home from school in "all her Leslie Uggams glory" when a "group of popular girls" came after her, taunting her with pressing questions such as "are you a boy or a girl?"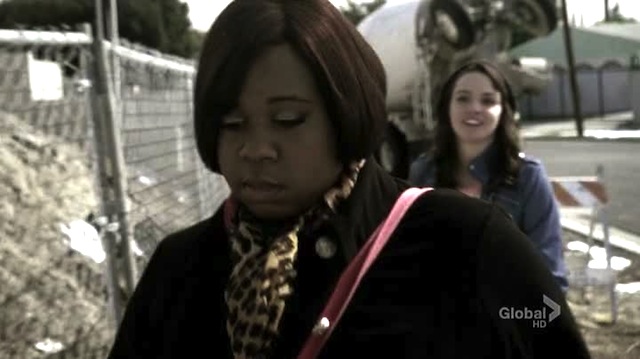 Although Unique was wearing high heels and these girls were approximately three feet behind her, Unique says that she "got home before they caught up with me." Probably she used the same magic teleportation device the alums use to travel cross-country on a moment's notice.
Marley-Kate and New Puck insist they accompany Unique on her walks home from now forward to protect her, which obviously made me cry (despite the 567 problems I have with how they've been mangling this issue/character). Because isn't that how the world should be? We should protect each other. We should be brave. We should walk home from school together. And have shiny hair.
Then Fake Quinn pops in to volunteer for The Bully Whips beacause Fake Quinn is A and knows what everybody is talking about whether or not she's in the room.
Fake Quinn's got her mind on regionals and says "we need to tighten up so we can win this," which's the same strategy they use in Youth Ministry to win the war against pre-marital sex.
---
Sue initiates Blaine back into the Cheerios and suggests he wear a thong to avoid visible panty lines. Personally I'd suggest seamless girltrunks, but whatever.
Good news: Blaine's just a mole who's gonna infiltrate the Cheerios from the inside and "bring her down."
---
We then teleport back to New York City because teleportation is on sale (you'll see), where Geyerdean thinks he's meeting a client in a hotel room but is actually meeting MY dream client, Santana Lopez.
But guess who else is hiding in that hotel room? I'll give you a hint: it's not R Kelly.
So basically Finn tries to kill Geyerdean and tells Geyerdean that he has to disappear "no goodbyes, nothing," which will undoubtedly crush Rachel's whole heart & soul far worse than just coming clean and dipping out, but Finn don't care because he's still convinced Rachel is his "future wife." Mostly I think Finn's really pumped to have something to care about hard enough to stop thinking about his career path for a minute.
---
Back in the Lima High School auditorium, a group of eager youngsters have gathered to desecrate the good name and melody of Tegan and Sara with an unfortunate rendition of "Closer."
They even get a little Breakfast Club homage in there to really round out the theme of ruining all of my favorite things. What's next, french fries?
---
Then Ryder tells Madcap Bank Robber Katie that he's not crushing on Marley anymore and feels really close to Illegal Parker Katie and would like to meet.
She responds to this invite by signing offline and then Ryder looks around the library like she's hiding in the stacks and then the show is over!
Tonight on Glee:
https://www.youtube.com/watch?v=yrt10kAEwZI&feature=share&list=UUJy4syu4gto29E-SJVJOHrQ
Pages: 1 2See entire article on one page