There's a chill in the air and a pumpkin spice flavored syrup in your latte. It's that time of year again and the ultimate culmination of fall goodies are here to grace the season with warmth and positivity so we've gotta soak up every second of it. Pumpkin everything is the highlight of my autumn, but as you may well know it's also the center of a lot of unnecessary girl hate. Demonizing girls for liking pumpkin flavored things is silly, so let's snuggle up by the fireplace celebrate with a pumpkin spice smokey eye.
---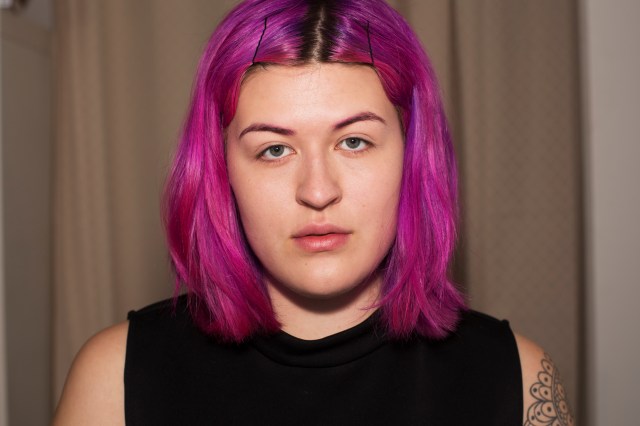 1) Apply your regular skin perfecting routine. I used Maybelline's Dream Fresh BB cream all over my face, then spot concealed with MAC Cosmetics Select Cover Up . If you have an eye makeup primer, apply this now. I used Urban Decay's Primer Potion.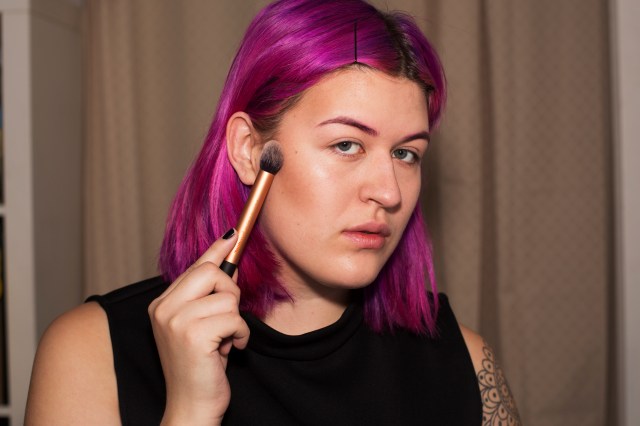 2) Contour! Apply a contour powder to the hollows of your cheeks and blend outwards so you don't have a harsh line on your cheek. I also contoured around the edges of my forehead and along my jawline. I used Makeup Forever's Sweet Chestnut Matte Eyeshadow and Real Techniques' contour brush.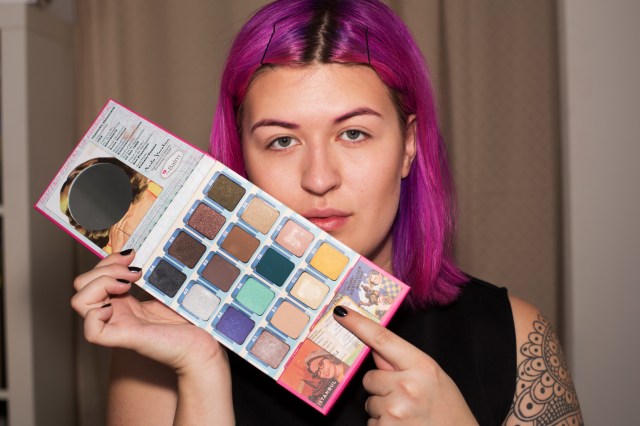 3) I then used my Balm Voyage Holiday Face Palette's C1 and D1 shadows on the inner corners and about half way across my eyelids.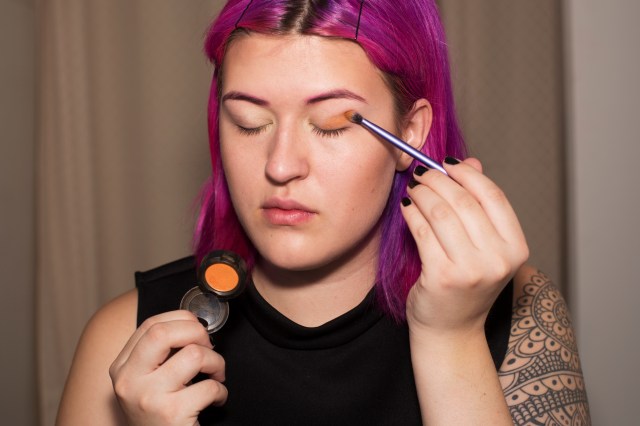 4) I filled in the outer halves of my eyelids with MAC's Off The Page. I don't think this color is available anymore, but any orange shadow will do for this step!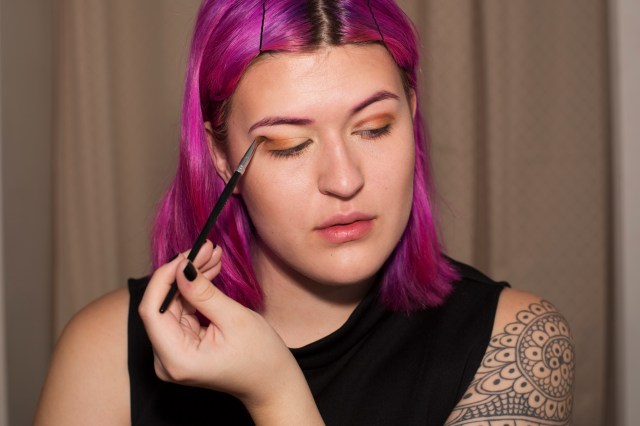 5) Back to the Balm Voyage palette! Draw a line of C4 shadow along your eyelid creases. This is a reddish brown shimmery shadow if you do not have the palette.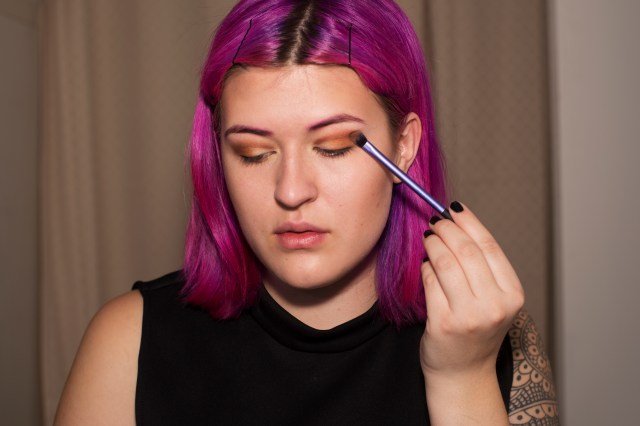 6) Blend out the C4 shadow with a fluffy brush.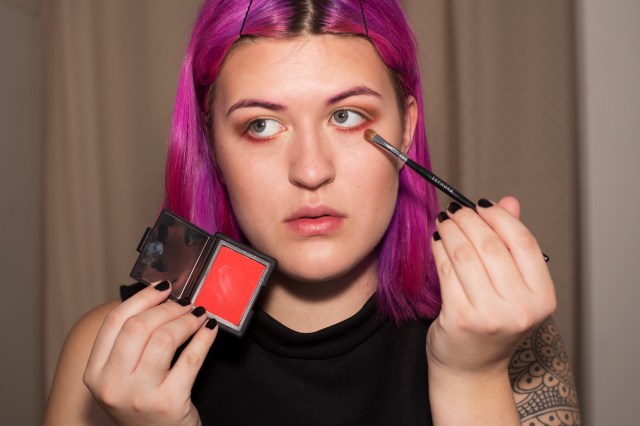 7) Run a true red pigment across your bottom lash line and blend it out slightly. Not quite My Chemical Romance but just enough red to pay tribute to your pop punk core. You don't have to use a pigment labelled as an eye shadow. Feel free to break rules when you use makeup, but always make sure that a product is eye safe if you're going to be applying it near your eyes. This is Nars' Exhibit A Blush.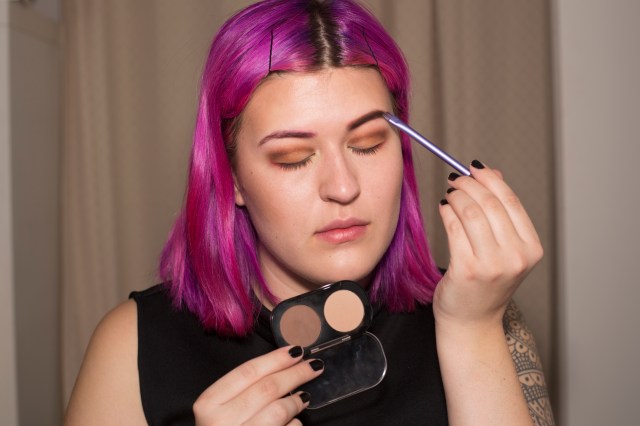 8) Perfect your eyebrows! I'm using the same Makeup Forever powder I used earlier for contour to fill them in with the holy grail of eyebrow brushes made by Real Techniques. Bless multifunctional makeup.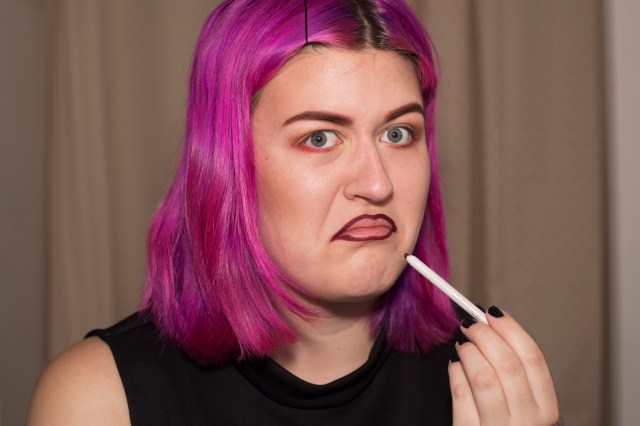 9) Line your lips. Maybe stop after this step and reflect on all the bad decisions you've made in your life.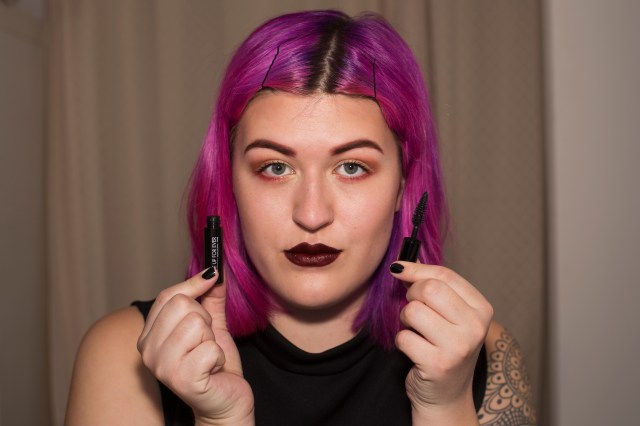 10) Okayyyyy fine, fill in your lips with lipstick. I used both the liner and Lippie Stix in Creature by Colour Pop Cosmetics. Creature was my friend Eugenie's collaboration with Colour Pop and it's my absolute fave lipstick right now + it's only $10 for the liner and the lipstick!
I also used my tiny tube of Makeup Forever Smoky Extravagent Mascara in this step.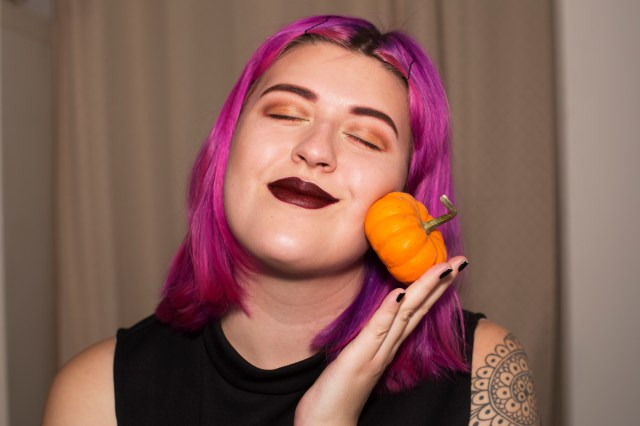 11) Apply pumpkin to face.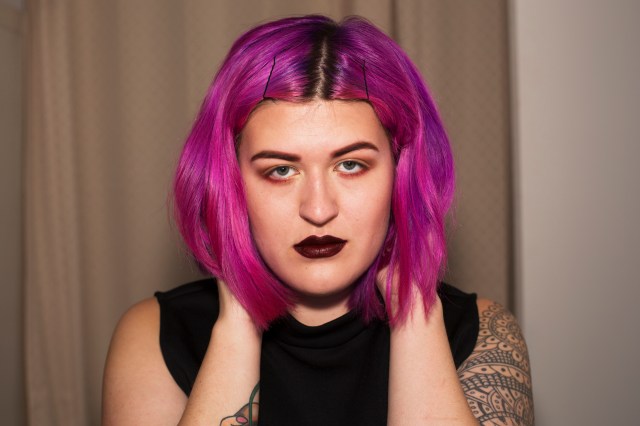 12) Now you're ready to order a pumpkin spice latte and not take anyone's shit about why you shouldn't be able to appreciate something. Go forth conquer the pumpkin spice life, my pretties. It's the least you can do… until peppermint mocha season reigns again.