Have you always wanted to relive The Hangover with less white dudes and tigers but more lesbians? Then perhaps you should consider hitting Las Vegas for Girl Bar's Dinah Shore Weekend from April 25-28. Girl Bar, in association with the Truck Stop Girls and Fuse Events, is taking advantage of the city that never sleeps by offering you the opportunity to party all damn day and night. It seems all those ads are paying off.
This is pretty much a no brainer if you like Las Vegas, women, and fun times. Not only do you have pool parties and great DJs from all over the nation, you'll have time to explore The Strip, get some sun, eat at buffets, and maybe make a little money at the casino. Check out the events below and get your weekend passes at the Dinah Shore Weekend website. If you want to hit Vegas with a group, look into the Posse Pool Party Pass which seems like a great idea because usually I'm not only looking for a a party, I'm looking for a deal.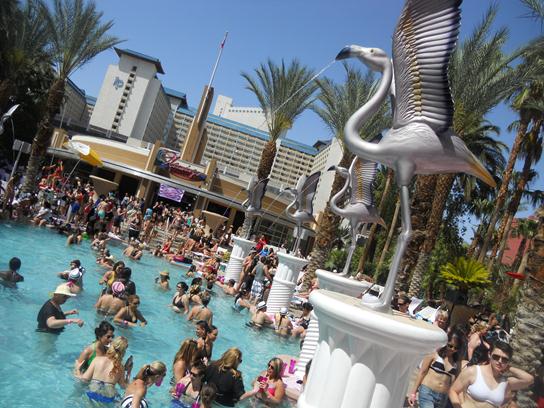 Thursday, April 25th
Traffic Jam
KOI Ultra Lounge at Planet Hollywood, 8pm-Midnight
Friday, April 26th
Bling 2
Both decks of the VooDoo Lounge at Rio, 10pm-4am
Saturday, April 27th
Infinity Pool Party
The Main Flamingo Pool, 10am-5pm
Pick up some swag at the Vendor Fair, get overly competitive in the outdoor gaming section, capture some memories at the photo booth, and witness some surprise sexy at "pop-up" performances by the Truck Stop Girlz and GB2 GoGo's.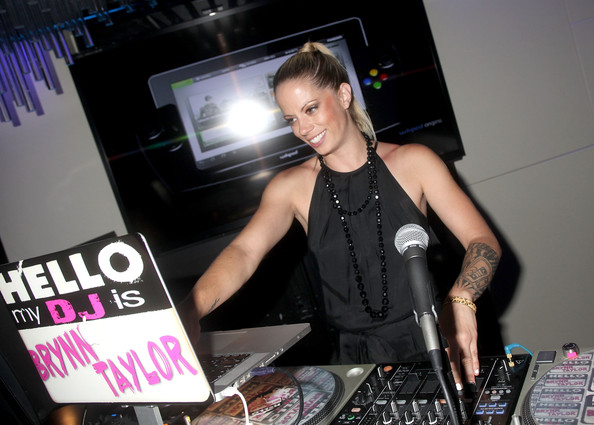 High Heel Poker Tournament
The Flamingo Poker Room, 3pm
The details of this are as follows but I have bo clue what any of it means. $130 Buy In plus $10 dealer add on. Chips: 8K + 2K with add on. Blinds are 20 minutes.
Flamingo White
The Flamingo Go Pool, 9pm-3am
An Evening Under the Stars will have red carpet photo opportunities, gaming tables, non-stop burlesque performances and showgirls. And not like the ones from the movie Showgirls. Plus, a live performance by Little Miss Nasty. This is actually a group just so you know. Not one small woman that is really nasty.
Sunday, April 28th
Closing Party "T-Dance"
Caesars Entertainment Location, 2pm-10pm