I received an email from my alumni association today and before I opened it, I knew what it was going to say. I knew because video of the Rutgers men's basketball coach, Mike Rice, has been all over the everywhere for two days – video of him kicking players, dragging them across the court by their shirts, hurling basketballs at their heads and knees, calling them sissy, fairy, faggot. In short, he looked like an unchecked high school bully of the 80's, except all grown up and in a position of power. Erick Murdock, former director of player development who was allegedly fired for reporting Rice's abusive behavior, brought the video the attention of Tim Pernetti, Rutgers's athletic director, during the Fall semester. 
https://www.youtube.com/watch?v=0wZ3z0HeLq4
At that time, Mike Rice's punishment were fines and salary loss of $75,000, a three-game suspension and mandatory anger management classes. Many are criticizing this punishment as not enough. Not enough by a long shot. So Wednesday morning, only after the scandal garnered national attention, Mike Rice was fired. This is supposedly a joint decision between Pernetti and University President, Dr. Robert Barchi, according to Dr. Barchi's full statement:
"Rutgers University has a long and proud history as one of the nation's most diverse and welcoming academic institutions. Coach Rice's abusive language and actions are deeply offensive and egregiously violate the university's core values.

When video excerpts of basketball practices were reviewed last fall by Athletic Director Tim Pernetti, he immediately notified me and sought the advice of internal and outside counsel. The university hired an independent investigator to look into this matter thoroughly. Based on the external investigator's findings and recommendations, Tim and I agreed that Coach Rice should be suspended, penalized $75,000 in fines and lost salary, ordered to undergo anger management counseling, and put on notice that his behavior would be closely monitored. Tim Pernetti also made it clear to Coach Rice that there would be zero tolerance for additional infractions. Tim kept me fully apprised and I supported his actions.

Yesterday, I personally reviewed the video evidence, which shows a chronic and pervasive pattern of disturbing behavior. I have now reached the conclusion that Coach Rice cannot continue to serve effectively in a position that demands the highest levels of leadership, responsibility and public accountability. He cannot continue to coach at Rutgers University. Therefore, Tim Pernetti and I have jointly decided to terminate Mike Rice's employment at Rutgers."
It is worth noting that all of this was coming to a head as Rutgers was being invited to join the Big Ten, a move that could get them a ton of TV revenue and exposure that could draw high-performing and out-of-state students to the University.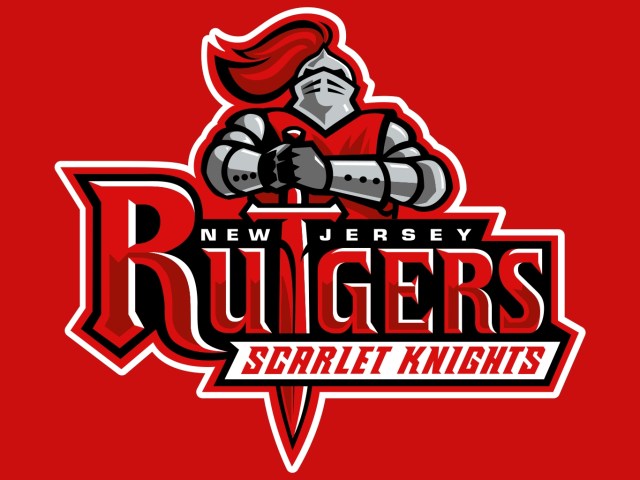 Now that this information is public and infamous, both the University and the state government (Rutgers is a state university, so the government actually does have a say in how it's run) are taking it very seriously. Pernetti apologized for his handling of the situation in his own statement:
"I am responsible for the decision to attempt a rehabilitation of Coach Rice. Dismissal and corrective action were debated in December and I thought it was in the best interest of everyone to rehabilitate, but I was wrong. Moving forward, I will work to regain the trust of the Rutgers community."
Democratic President of the State Senate Stephen Sweeney advocates firing Tim Pernetti, while a coalition of faculty on Rutgers campuses are calling for Dr. Barchi's resignation (they claim he willingly and knowingly withheld information on Mike Rice).
We all know there's misogyny in sports, even in educational settings. Steubenville proved that to us, as if we hadn't felt it already. Sissy, fairy – these names, when used as slurs, are based in the idea that being feminine is equal to being less than. This kind of culture is a major factor in allowing a Steubenville to occur, and is something that every institution should be battling at every level.
We also know that athletics is a difficult place for the LGBT community – that's why the Fearless Project by Jeff Sheng, which depicts out gay athletes on high school and college sports teams, needs to exist. That's why allies have to publicly declare their support for their possibly gay teammates in the NFL – that support is not already implied.
And still, I am shocked that this happened. Not that they waited to fire him, not that there was an apparent cover up. I mean, I'm shocked at all those things. But I'm actually most shocked that this even happened. At all.
I graduated one year before Tyler Clementi committed suicide, so I was not on the Rutgers campus for the aftermath. But one Rutgers student, a member of the Rutgers LGBT community who wishes to remain nameless, let me know the palpable shift in what was okay and what was not after two classmates engaged in cyber-bullying Clementi by videotaping his sex acts and broadcasting them to other students. The unnamed Rutgers student said that everyone was just so angry the night of the suicide. He thought if either of the hate-criminals, the cyber-bullies, had set foot on campus that night, Rutgers would have turned into an angry mob.
After that, in many if not most circles, it was no longer okay to bully. It was no longer acceptable to use homophobic slurs, even where it had been previously. And while those kinds of words and actions are still prevalent (it is a college campus, after all, and Rome wasn't built in a day), it became less acceptable to voice in public. Bullying was no longer something to be proud of – it wasn't the LGBT community on the run or in hiding anymore, it was the bullies. Students and professors were angry, upset and changed. That same unnamed student said that Rutgers has made huge strides since Clementi's suicide – that it's one of the most accepting and welcoming campuses he's experienced or heard of, and that bullying is, in general, not tolerated. Which is why I'm surprised at literally every single action Rutgers University has taken so far in the case of Mike Rice, who is nothing but a dangerous bully with a large paycheck. From Rice's actual willingness to say those words and wing basketballs at players, to the idea that terminating him wasn't an option at first, none of it makes sense to me. I know athletics and athletic culture is a hotbed for homophobia and misogyny, and that those two ingredients mixed together can create verbal and physical abuse. But given that Mike Rice is an island of douchebaggery in a sea of amazing people, I guess I truly believed that Rutgers culture would triumph over the darker parts of sports culture. And I sincerely hope it is that way in the future for my alma mater.
Special Note: Autostraddle's "First Person" column exists for individual queer ladies to tell their own personal stories and share compelling experiences. These personal essays do not necessarily reflect the ideals of Autostraddle or its editors, nor do any First Person writers intend to speak on behalf of anyone other than themselves. First Person writers are simply speaking honestly from their own hearts.