Hello friends!  Yesterday we talked about a dessert I made to bring to Thanksvegan, a holiday my friends and I are convinced we invented.  Thanksvegan exists as a place where my vegan friends and our tofu-friendly allies can gather and enjoy a terrific feast without fear of relatives sneaking eggs  into our food or asking, "so what do you EAT?!"  Tuesday night we held the actual event, and although the food disappeared too quickly for photos to happen, I still managed to scare up a couple of recipes.  This year we decided to skip the Tofurkey and try a few new things, with delicious results.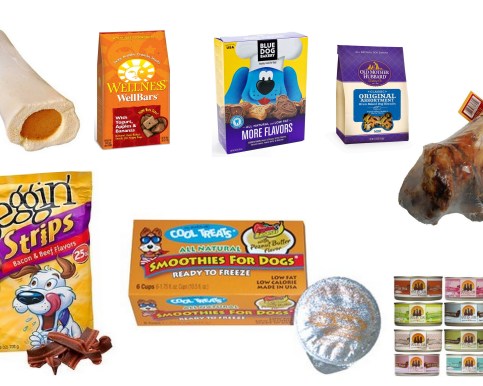 Maple Glazed Tempeh
There is no rule that says you have to eat turkey or a turkey substitute on Thanksgiving.
Ingredients:
– 1 package tempeh, cut into 1 inch-ish cubes
– 1/2 cup balsamic vinegar
– 2 Tbs maple syrup
– 2 Tbs Braggs Liquid Aminos or soy sauce or tamari or whatevs
– 2 cloves garlic, minced
– 1/4 cup olive oil
– 1 tsp dried thyme
– 2 tsp arrowroot starch
1.  Get yourself a bowl and fill it with the balsamic vinegar, maple syrup, liquid aminos, garlic, olive oil and thyme.  Add the tempeh cubes, cover and let that hang out in the fridge for as long as you can – 24 hours, if possible, mixing once in a while so the tempeh soaks up all the flavor.
2.  Preheat your oven to 350 degrees Fahrenheit.  Place tempeh in a baking situation with a cover and bake covered for 20 minutes.  Remove from the oven, stir and bake another 20 minutes.
3.  Remove your dish from the oven and set the tempeh cubes aside.  Cook the remaining sauce in a pan over medium heat, adding the arrowroot starch gradually and stirring constantly to thicken it up.  Scoop the sauce over your tempeh and enjoy.  We ate ours with sauteed greens, but you can do whatever your heart tells you.
Cider-Braised Brussels Sprouts
I am probably the weirdest person in the whole world because when I was a little kid all I wanted to do was eat lima beans and Brussels sprouts and it was all anybody could do to get me to eat a chicken nugget.  Now I'm a grownup and I can eat all the Brussels sprouts I want.
You will need:
– a bunch of Brussels sprouts with the tough ends and outer leaves removed
– 1 tbsp olive oil
– 1 clove garlic, minced
– 1/4 cup apple cider
– salt and pepper to taste
1.  As you bring a large pot of water to a full rolling boil, cut an X in the bottom of each sprout.  When the water is boiling, add the sprouts, cover and cook for 20 minutes or so, until the sprouts are a little bit tender.  Drain 'em.
2.  Heat the oil in a skillet over medium high heat.  Add the sprouts and garlic and sautee for about five minutes, then turn the heat up to high and add the cider.  Stir until the cider reduces itself by half, making a sauce-like situation.  Salt and pepper to taste and serve ASAP.
Rosemary Gravy
via Part Time Health Nut
You will require:
– 1/2 tsp extra virgin olive oil
– 1 medium onion, minced
– 2 cloves garlic, minced
– 4 cups crimini mushrooms, minced
– 1 1/2 tbsp rosemary, dried or fresh
– 2 tbsp nutritional yeast (I use Red Star)
– 1 1/2 tbsp Bragg's/soy sauce/tamari
– 1/2 tbsp cornstarch
– 1 1/4 cup vegetable broth
1.  In a saucepan, heat up the oil on medium, then add the garlic and onions and sautee until the onions are transluscent.
2.  Add the mushrooms and sautee for another 10-12 minutes, stirring constantly.  Add rosemary, nutritional yeast and liquid aminos/soy sauce.  Continue stirring.
3.  In a separate bowl, whisk cornstarch with a small amount of broth until smooth/clump-free.  Add the mixture and the rest of the veggie broth to your pan, and cook another 5 minutes or so to thicken.  If your gravy is still too runny, you can add flour or more cornstarch.  Serve over boxed mash potatoes, or real mashed potatoes if you're fancy, or Tofurkey, or whatever you like gravy on.
Sweet Cranberry Plum Sauce with Rosewater
via Fun and Food Cafe
Personally, I'm a really big fan of slices of cranberry right out of the can, but my friend made this ambitious-sounding but actually really easy cranberry sauce and it was super delicious.
You will need:
– 8 large plums, de-seeded and cut in to half-inch pieces
– 2 orange rinds
– 2 tbsp orange juice
– 2 tbsp fresh cranberries, dee-seeded and washed
– 1 cup brown sugar
– 1/2 cup water
– 2 tbsp rose water
– nutmeg (to taste)
1.  In a pan, combine chopped plums, orange rinds, brown sugar, orange juice, cranberries and nutmeg and cook on low heat for about 45-60 minutes, stirring often to soften the plums.
2. Add 1/4 cup of water and simmer, partially covered for another 15 minutes, still stirring vigilantly – be careful not to burn anything or add too much water if you can help it!
3.  Stir in rose water or rose essence and allow to cool.  Refrigerate before serving.