Ahhh, it wouldn't be Thanksgiving without a pack of cigarettes and some hearty Spam Birds, would it? Let's dig in!
19 Strange Thanksgiving Dinner Ideas From Vintage Ads:
1. Old Gold Cigarettes w/Turkey
2. Holiday Vegetable Loaf With Apple Rings, Mashed Potatoes and "Cranberry Turkey"
3. Hot Dr. Pepper Cocktails
4. SPAM Birds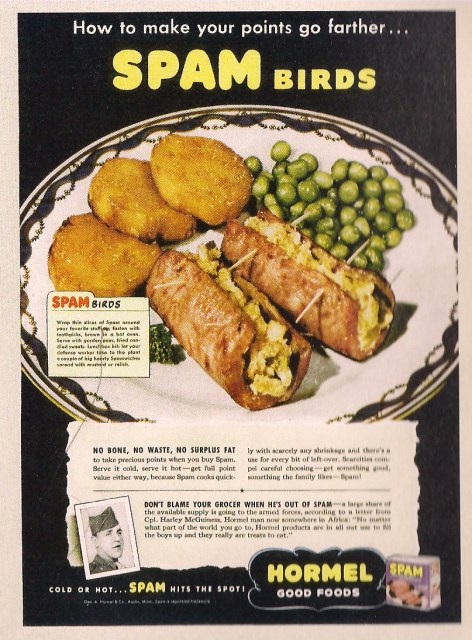 5. Mayonaise, Jell-O & Cranberry Sauce Candles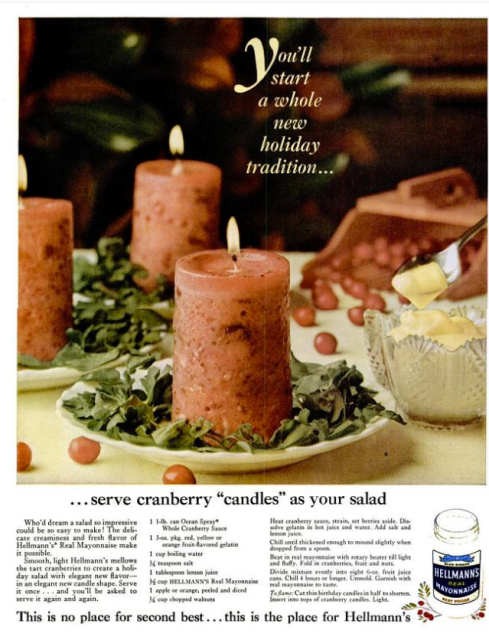 6. Mayonnaise On All The Things
7. Butter On All The Things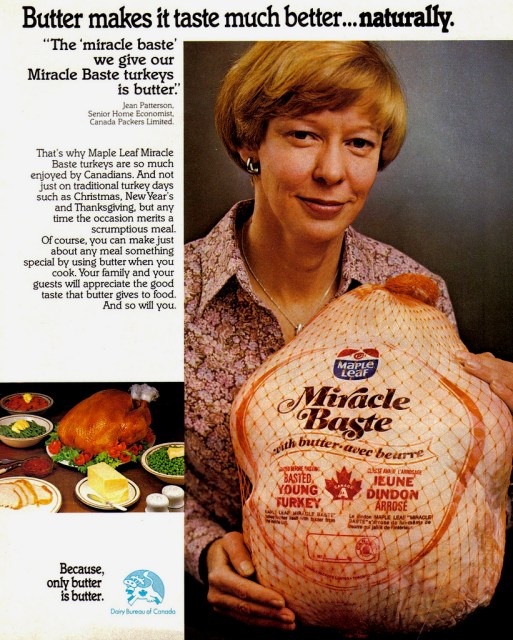 8. Cigarettes With All The Things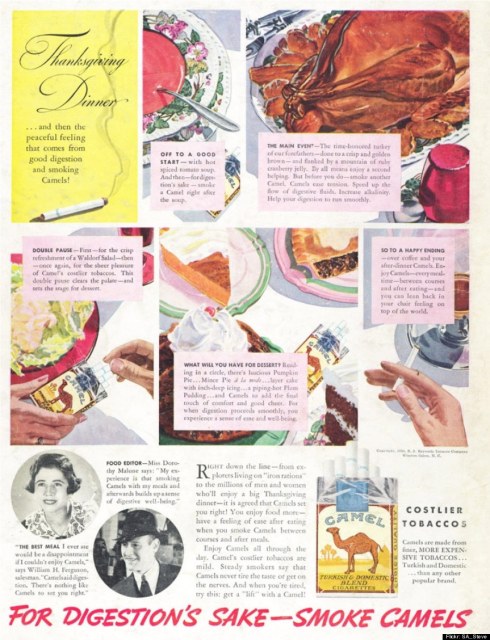 9. Beer with All The Things = Freedom

10. Banquet Frozen Thanksgiving TV Dinner
11. Orange Mallow Yam Yums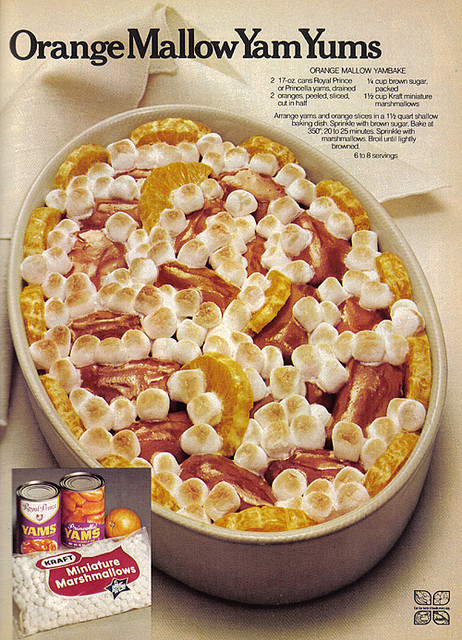 12. Duck in a Box

13. Clear Mushroom Soup With Whipped Cream

14. Frozen Jellied Turkey Vegetable Salad
15. Bugles, Whistles and Daisy's Trim-a-Tree Dip
16. Pumpkin Pie With Black Splotches Of Flavor Magic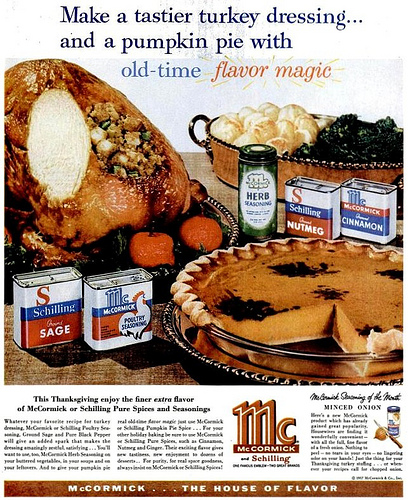 17. Cranberry Surprise
18. Leftover Turkey WIth Mayonaise and Jell-O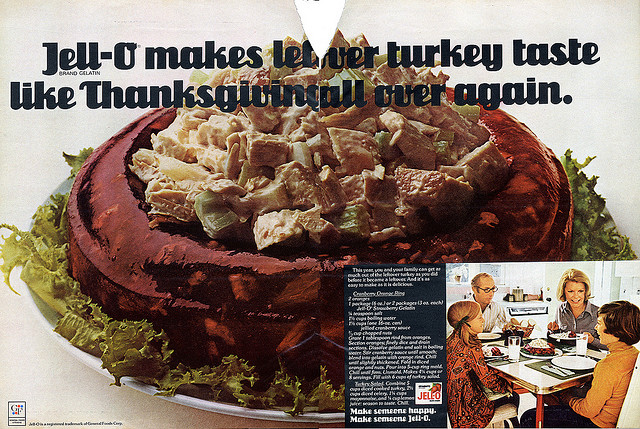 Clearly, what all this proves is that AMERICA MAKES THE BEST OF EVERYTHING! I mean, look at this guy: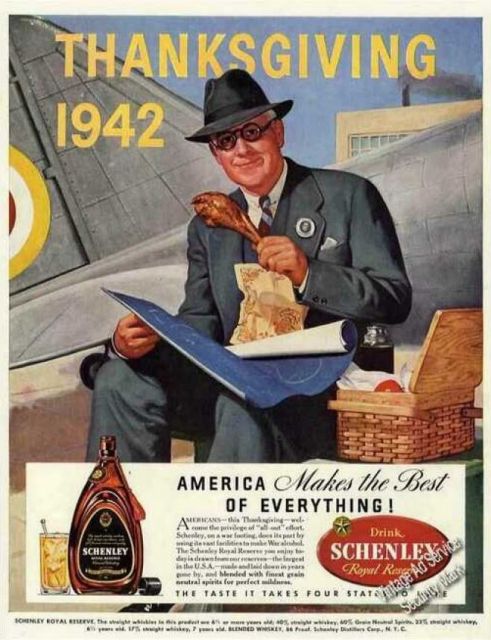 See?