the gay awakening (n): a time-honored tradition of existential anxiety and homogay panic at the onset of more-than-friendly feelings for a same-sex person intimately involved in one's life.
This playlist is composed of 26 songs, only a couple of which are specifically about queer feelings (*cough* David Cassidy *cough*). However, playlists – as with so many things in life – are really about intent. And the intent of these songs is to evoke the stages of gay awakening that many of us go through or can identify with to some degree. Even if your parents are Stanley Tucci and Patricia Clarkson, even if they are gaymos themselves, your inner dialogue might run something like this for the next several days/weeks/months/hopefully not years because this mix will get repetitive quickly.
So, examine the anatomy of a gay awakening. Let it marinate. And then make a new playlist that doesn't include any Eisley because that would be against the rules.
.
Stage One
OMG we're totally going to get a flat in London and have tons of cats and send joint Christmas cards and grow old together like best friends but definitely not like your lezzie aunt and her "life partner."
1. Wouldn't It Be Nice–The Beach Boys
This represents the beginning of the first phase of your not-quite-gay-yet relationship. Likely, you spend all of your time with one girl and 15 minutes without a text message feels like 15 years, particularly if you are, yourself, 15. It's a time of innocence and simplicity and holding hands and forehead kisses. Maybe you refer to yourselves as sisters or best friends or platonic soulmates. You probably talk about being old maids together as you stroke her hair while she falls asleep.
Mostly, you think it will be so nice when you're older and can do whatever you want together which, although you don't know it yet, includes fucking.
2. Laura–Girls
There's this thing that happens when two people are mutually attracted to one another but completely unable to formulate the words necessary to communicate that attraction. That thing usually involves irrational anger which presents itself as fighting over things like spending time with other people/delayed text responses/pretend concern over "co-dependency"/etc. However, these miniature blowups caused by latent sexual frustration are often resolved by more forehead kisses which, at the moment, substitute for boning.
I really wanna be your friend forever, friends forever
3. I Think I Love You–David Cassidy
Yeah, something is definitely knocking at your brain at this point, probably keeping you up at night with an uncomfortable tingling in your lower half in relation to your friend's eyes or elbows or earlobes etc. Potentially, you wake up from dreams thinking, "Shit, I think I love my best friend and I have an irrational desire to punch her boyfriend in the face repeatedly."
I just decided to myself, I'd hide it to myself…I think I love you so what am I so afraid of? A love that I'm unsure of, a love that there's no cure for…it worries me to say that I've never felt this way
Clearly, CLEARLY, David Cassidy had a gay crush when he wrote this song as literally every single lyric applies directly to a gay awakening.
This song is actually a 3-minute gay panic attack.
4. Can You Tell–Ra Ra Riot
Things are getting bad. They're getting bad in a really, really ecstatic sort of way where every single thought you have is about your best friend and none of those thoughts are particularly platonic or sisterly anymore…You're in full-out gay love and you're trying to convince yourself to play it cool but at the same time you're really hoping your BFF notices and says something so you don't have to.
Oh have I been too discrete? How long am I supposed to wait? I think about you nightly. Oh can you tell I'm losing sleep? Oh what am I supposed to do? It's hard to stay cool. Oh when you smile at me and I get nervous every time you start to speak. My bed's too big for just me…
.
Stage Two
The first kiss that does not include the forehead, the chin, the cheek, the corner of the mouth, or the adorable dip between her nose and her top lip.
5. Hands Down–Dashboard Confessional
Something's going to happen; someone's going to make a move because the tension has reached a literally unbearable high. You guys are doing fine, you're doing nothing at all but still…
My hopes are so high that your kiss might kill me. So won't you kill me? So I die happy. My heart is yours to fill or burst, to break or bury, or wear as jewelery, whichever you prefer.
And then it HAPPENS and it's actually an explosion and probs you've never kissed anyone like that before, no matter how little or how often you've kissed. So, you know, you're kissing behind locked doors and slipping your hand under her shirt and making tiny markings in that place where her neck and shoulders meet, completely unsure what this kissing means or why you want to keep traveling down her neck or why it seems so imperative to bury yourself around her midsection and stay there until someone physically removes you.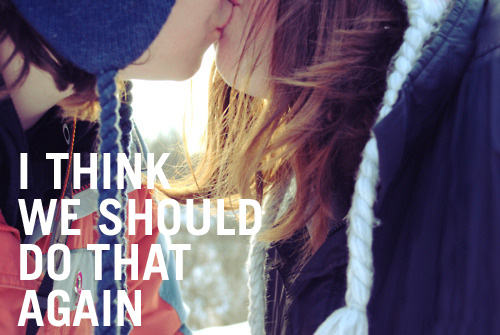 .
Stage Three
The Calm (otherwise known as that place in the middle of a hurricane)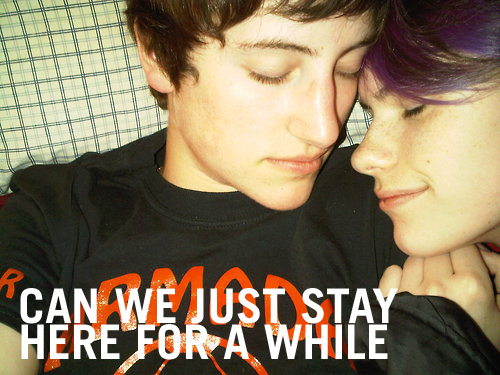 6. Brightly Wound–Eisley
For all of the sadnesses, there are so many tiny treasures in the gay awakening. You're in love, even if you don't want to be and every day is a new day of new reasons for being in love. You love how soft she is; you love the slightly breathless sounds she makes; you love the way she fits into you or the way you fit under her shoulder, turned against her breast; you love that every part of loving her is different than loving anyone before her. Being presented with a hundred thousand reasons to love someone is always so beautiful, even when it's terrifying.
I shall never grow up, make-believe is much too fun. Can we go far away, to the humming meadow? This place is so lovely; it kind of makes me very happy.
7. Glass Vase Cello Case–Tattle Tale
There's this movie that you should probably see at some point in your gay awakening and that movie is But I'm a Cheerleader. There are a lot of reasons to see this bizarre little film, including (but not limited to) RuPaul, Clea DuVall, that kid who played Sunshine in Remember the Titans, and a completely blue/pink color palette. However, possibly the most relevant reason for you, at this point in your cycle, is the scene accompanied by this song:
It's basically the softest, sweetest, most tender representation I've yet to see of two girls nervously searching each other's bodies for something they haven't found with anyone else.
Are you still … still breathing?
8. Of Angels and Angles–The Decemberists
Every day now is a slow progression toward some previously unimaginable happiness. There's a swallow, there's a calm; here's a hand to lay on your open palm today. You are in this quiet place where the best parts of your day are the parts where you are curled into the body of your lover, just breathing and counting her breaths. Maybe it can't go on like this forever. At some point, because the world is impossible this way, you'll have to talk and use "real" words that people have attached these strange values to: gay, lesbian, bi, straight. But for now, things are better when they're quieter, with less words and more kissing. Things are always so much better with a higher kissing:words ratio.
There are angels in your angles / There's a low moon caught in your tangles / And darling, we go a-drowning/down we go away
9. Be Be Your Love–Rachel Yamagata
Maybe you listen to this song and it fills you with a kind of pride or a sort of fight or a feeling of stubborn resolve. You know everything won't be alright because it can't be completely alright but it's absolutely worth it anyway. The sadness is creeping into your days now; it's there in the strings of this song but, presently, you keep trying to imagine this song as a kind of triumph instead. You make this song, as with so many others, what you need it to be in this moment. Eventually, probably, you'll hum it to yourself before you face your parents or your friends or your employer or someone else demanding an answer to a question they've carelessly thrown out, not realizing you've spent months/maybe years asking yourself.
10. Just Like We Do–Eisley
There's kind of an Eisley song for every phase of the gay awakening cycle. This one is particularly apt for lying naked in bed in the morning and memorizing every detail, every curve of the miraculous woman lying still next to you and trying to remind yourself that there are people who love each other just like you do.


Next:"the stage where only an all-encompassing Bjork song can possibly describe the sheer improbability of love and loving."
.
Stage Four
The stage where only an all-encompassing Bjork song can possibly describe the sheer improbability of love and loving.
11. Hyperballad–Bjork
We live on a mountain
Right at the top
There's a beautiful view
From the top of the mountain
Every morning I walk towards the edge
And throw little things off
Like car-parts, bottles and cutlery
Or whatever I find lying around
It's become a habit
A way
To start the day
I go through all this
Before you wake up
So I can feel happier
To be safe up here with you
It's real early in the morning
No one is awake
I'm back at my cliff
Still throwing things off
I listen to the sounds they make
On their way down
I follow them with my eyes 'till they crash
Imagine what my body would sound like
Slamming against those rocks
When it lands
Will my eyes
Be closed or open?
I go through all this
Before you wake up
So I can feel happier
To be safe up here with you
.
Stage Five
Fuck. Are we gay? This is pretty gay, isn't it.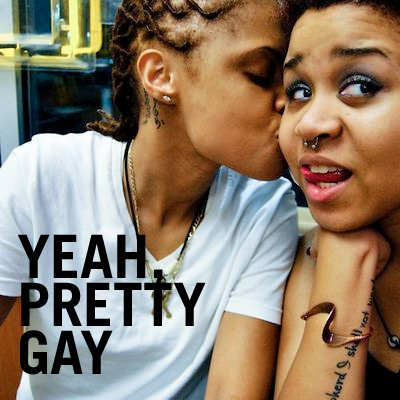 12. All the Things She Said–T.a.T.u
You can't really go back now. So you keep going forward because this. is. not. enough. But you keep experiencing this really frustrating back and forth between gay awakening and gay pride parade–do you want this or do you not? Are you ready for the shit to hit the fan or are you happily closeted, with a supposedly nonexistent lady-loving relationship?
These are things T.a.T.u is here to help you with, even if they're only faking their gaymo feelings. Also, possibly, this is the point where you get caught by a parent/friend/partner/sibling or where the threat of being caught/discovered invades everything you do, every single day, every single second.
Congratulations–the gay awakening is in full effect!
13. Medication–Ours
This is a very specific and important part of the gay awakening: therapy/medication. You're probably only out to your therapist and even then it's more of a, "Yeah, my BFF and I fuck but we are NOT lesbos, jesus–why would you even think that?" situation. So you talk over your gay awakening options and one of those options is anxiety meds to freeze the fear until you're at a better point in your life to deal with it. And before you start the tiny white pills, you wonder–the next thing I'm happy about, will I really be happy or will it be synthetic happiness? But you take them anyway because the gay awakening is all about the pushing away, obvs.
.
Stage Six
Resignation to the idea that you are probably gay and therefore your life, as you (and probably your mother) see it, is negatively altered for all of time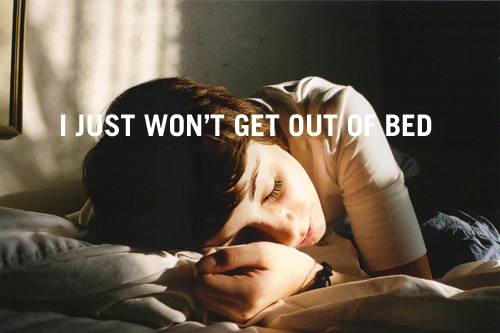 14. My Body Is a Cage–Arcade Fire
You're still in denial and you're still in gay awakening mode but now you're probably also a little depressed. And not just high-school hormones depressed, but existentially depressed about who you are and who you love and how you ended up in this crazy gay mess.
Maybe you're wondering why you have ladyparts in the first place and you're pissed off because the body you previously really appreciated has now somehow betrayed you. Maybe you've offered to dress as a boy in order to escort your girlfriend around town on proper dates where hand-holding is socially acceptable. She's probably nixed that idea and instead you stay in, watching things about women like you because you need that reassurance that you're not alone. But there's a tiny, tiny morsel of hope in the chorus:
My body is a cage that keeps me from dancing with the one I love but my mind holds the key…
15. We Can Have It–The Dears
You've been together for several months. Nothing has gotten easier. You fight every other week about coming out, not coming out, being gay, not being gay, loving each other, hating that you love each other. It seems like it should be such a simple thing, loving someone. It seemed so much simpler when you spent your time daydreaming about shared apartments and cats and platonic friendship anniversaries.
And, maybe the most disheartening realization of all: It won't ever be what we want. It won't ever be what we want.
16. Family Tree–TV On the Radio
This song will literally rip your heartstrings away from the sinews of your chest cavity OR maybe The Walking Dead marathon was a bad choice in background television for the compilation of this playlist.
But, truly, between the strings and the lyrics, TVOTR is lamenting the impossibility of a love completely rejected by the world at large. It's ok to wallow in this song. For a little while at least. This is a segment of the cycle that is painful but necessary but not a rinse and repeat kind of thing. The fact that you can't get married and adopt kids anywhere near your Arkansas-based fam NOW doesn't mean NEVER. But that's getting ahead of things.
17. This Place is a Prison–The Postal Service
Things are pretty grim. At this point, you've reached a near-constant state of anger, resentment, and bitterness toward something called heterosexism. This can be a somewhat pretentious period of the gay awakening but an ultimately necessary one: you realize that this place is a prison. And "this place" is actually so many places, all blurred and rolled into one–your home, your school, your church, your therapist's office, your country, etc. What does it take, you wonder? How long must I wait? You don't know this yet and you can't even conceive of it but, as it turns out, it takes a fucking long time.
The Sadness You Assume Will Never Go Away
18. Nineteen–Tegan & Sara
You're 19 and this song is everything you think life is about. The self-involved phase of the gay awakening is just beginning and what better way to greet it than with everyone's favorite gay Canadian twins? This is the song you blast in your car after she's broken up with you or you've broken up with her for the 3rd, 4th, 5th, 6th times. It's especially terrible if this person is your best friend, your sister, your mother, and your lover all rolled into one incredibly unhealthy relationship which, unfortunately, is the case with so many first gay experiences, particularly if you are in fact 19. But, really, when you're gay AND 19, how the fuck else do you process anything?
I was all alone; you were all I had
Love you, you were all I had
Love me, I was yours right?
19. I Wasn't Prepared–Eisley
Your first Eisley song was beautiful and unexpected and perhaps provided the beginnings of the very thing you're crying over right now. And, let's be honest, you're definitely crying right now. Crying is essential to most parts of the gay awakening. There's not a lot of needed context for this track. You weren't prepared for this–for the beginning or the end.
20. The Bolder Thing To Do–Gregory and the Hawk
This is a song you either gave or received during the mad rush of the initial gay awakening phases. It comes back to you now and provides the beginnings of many a journal entry.
I've made myself the fool who's fallen for you. So let me down softly this time and I won't have to come back crying…It'd be better to forget you but I don't really want to. It'd be better to forget you but I don't really want to.
.
Stage Seven
The emotional transition from hopelessness to healing…or the emotional transition from Ben Gibbard to Colin Meloy.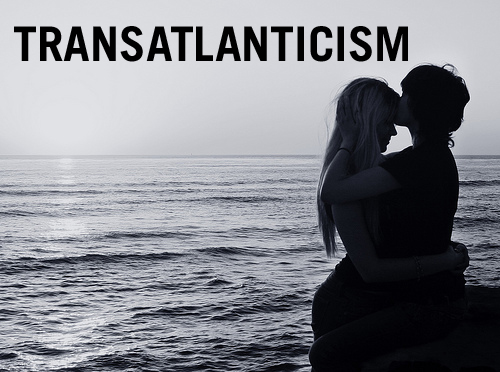 21. Transatlanticism–Death Cab for Cutie
This is a song you will play over and over again because it's a creation story and a love story and a tragedy all in one. You're not unhappy anymore, you're not feeling trapped, you're not feeling ecstatic; you're in a void, a netherworld–a gay holding pattern if you will. This song is what plays in the waiting room. But what you are certain of is this:
I need you so much closer. I need you so much closer. I need you so much closer. I need you so much closer.
And so it goes.
22. The Engine Driver–The Decemberists
If "Transatlanticism" signaled a revelation, this song is its antithesis. Both are a push toward something less juvenile, more concrete–a progression toward some semblance of gay adulthood after that "second adolescence" you've probably heard of.
But, if this is a shared gay awakening, a happy ending will be hard to come by. Every gaymo's awakening is individual and uniquely paced. Yours might reach its apex before hers–perhaps the consequences of your coming out were more immediate and more tangible and thus required a heady rush of insta-maturity, akin to emotional Skelegro. Whatever the case, for this playlist, this is the end of the shared awakening. As it began, so it ends–with a plea: And if you don't love me, let me go.
It's the beginning of a new phase, a reflective phase that is largely a process of introspection, journaling, a hundred types of sadnesses chronicled mostly likely by Jonathan Safran Foer, and long drives down empty roads, listening to this song and many more like it.
I am a writer, writer of fictions, and I've written pages upon pages trying to rid you from my bones.
23. In the Sun–Joseph Arthur
Maybe you first heard this song while watching that season finale of The L Word when it plays over a montage of independently sad and joyful events. Maybe you've gotten into Joseph Arthur because Laurel Holloman said she listens to him when she paints and that's something you'd like to tap into because what's good for Laurel is good for you, dammit.
Regardless, you've stumbled across this song and it's now impossible to stumble away from it because you're on the floor, somewhere between sobbing and prayer which is a completely legitimate place to be right now. As long as you get up, you know? Because Joseph Arthur, Laurel Holloman, the universe, and me would all like for you to get up as soon as you think your knees can support you.
May God's love be with you … always
24. Delicate–Damien Rice
This is a place of questions or maybe of just the same question, over and over again. There's a lot of repetition in the gay awakening, if you hadn't gathered. One of the primary questions, especially if you're young and this all happened unbeknown to the people around you, might be this: if two people fell in love and no one saw it, did that love really exist at all?
We might kiss when we are alone
When nobody's watching
We might take it home
We might make out when nobody's there
It's not that we're scared
It's just that it's delicate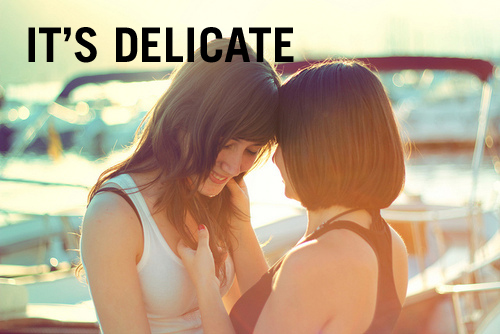 .
Stage Eight
"Live through this and you won't look back."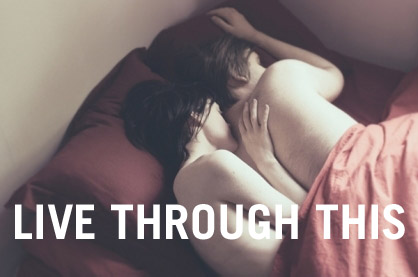 25. Glosoli–Sigur Ros
I don't know what Jonsi's saying. I know that glosoli means "glowing sun." And I know that whatever he's saying is hopeful. I know this because of the musical context he gives me and the thematic clues I collect like a regular Spencer Hastings-Holmes. And I know that he's giving some confused, queer woman a beginning. I mean, Jonsi and his boyfriend exist and make pies together based on their raw food lifestyle and they seem completely happy and well-adjusted so I feel like it's a fair assessment to assume this song is meant for you, all of you.
Furthermore, watching the music video for this song is something like existing on some higher, ecstatic plane so it makes sense for you to watch it until you too feel like you could swim through the air and away from everything creating so much weight.
.
Final Destination
What Dan Savage would refer to as the "it gets better" phase.
26. Brand New Colony–The Postal Service
Maybe I had you convinced that Ben Gibbard could only service your gay awakening sadness, loneliness, and alienation. Wrong! You've made it to the end of your gay awakening. I know, I know, you didn't think there was one.
But here it is. You're ready now for all of the things you thought you'd never be ready for, all of the terrible things you thought would weigh you down forever. And, unknown to you at this juncture, you are also blissfully free to enjoy the myriad wonders that come with this brand new colony. Things will never be easy but you can take comfort in the recognition that things will never be that hard ever again.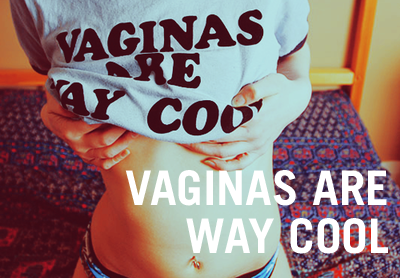 Pages: 1 2See entire article on one page